18 Feb 2016

Fondue revival

by Don Bingham

Almost any time is a good time for fondue!

Fondue is French for "melt," from fondre. The term fondue has several meanings. One of the basic definitions pertains to food cooked in a central pot at the table.

We have had numerous fondue pots find their permanent residence on top of the refrigerator and in the storeroom. It is not uncommon to find them at garage sales, flea markets and antique shops.

Some cook foods over a flame votive, and other fondue pots are electrified. The pot is placed over the heat source in the center of the table and guests partake with the use of a long handle, stainless steel pronged fork.

There are many varieties of fondue — some savory, some sweet — but the delight of fondue is the table conversation while all guests enjoy the cooking and dunking process! Most all of the preparation is done ahead of time, so the host is able to enjoy the process, as well.

Should you not own a fondue pot, there are numerous sources to find them, including the local kitchen stores, and maybe, even your neighbor has this cooking apparatus resting and collecting dust on top of their refrigerator!

Here are some delightful fondue recipes for your enjoyment!

Chocolate Fondue

1 (6-ounce) package semisweet chocolate morsels

1/2 cup light corn syrup

1 teaspoon vanilla extract

Dash salt

Marshmallows

Assorted fruit




Combine all ingredients except marshmallows and fruit over hot (not boiling) water; stir until chocolate melts and mixture is smooth. Remove from heat; keep warm over hot water. Mixture may be poured into fondue pot at this point and kept hot with candle votive. Dip marshmallows or fruit on wooden picks into chocolate fondue. If desired use drained mandarin oranges, canned black cherries, banana chunks, fresh apple slices or drained canned fruits for salads, cut into chunks.




Ham Fondue

2 (4 1/2-ounce) cans deviled ham

1/2 cup cream of mushroom soup

1/2 cup sour cream

2 tablespoons sherry

French bread cubes




Combine deviled ham and soup in the top of a double boiler; heat to boiling over direct heat, stirring occasionally. Place over boiling water; stir in sour cream and sherry. Cover and heat until warm. Serve in a fondue pot over warmer. Serve with French bread cubes. Yield about 2 cups.




Savory Swiss Fondue

1 clove garlic, cut in half

1 pound Swiss cheese, shredded

Dash salt

Dash pepper

Dash ground nutmeg

1 cup dry white wine

3/4 cup cold water, divided

1/4 cup cornstarch

Crackers

Cooked meatballs

Cooked ham cubes

Cooked whole shrimp




Rub bottom and sides of a deep ovenproof dish or flameproof glass saucepan with garlic. Discard garlic. Add cheese, seasonings, wine and 1/2 cup cold water. Cook over medium heat, stirring constantly, just until cheese is melted. Cheese and liquid will not be blended. Combine cornstarch and remaining 1/4 cup cold water until smooth. Using a wire whisk, stir cornstarch mixture into melted cheese and wine. Continue cooking over medium heat for about 5 minutes or until fondue is thick and creamy. To serve, keep hot in a chafing dish or over a candle warmer. Serve with crackers, cooked meatballs, cooked ham cubes or cooked whole shrimp. Yields about 3 cups.




Sloppy Joe Fondue

1 (15 1/4 ounce) can barbecue sauce and beef for sloppy Joes

1/2 teaspoon instant minced onion

1/2 teaspoon oregano or marjoram

1 cup (4 ounces) shredded pasteurized process American cheese

French bread cubes




Combine sloppy Joe mixture, seasoning and cheese; heat, stirring constantly, until cheese melts. Serve with bread cubes. Serve in a fondue pot over a candle warmer. Yields 1 3/4 cups.
---
Recognized throughout the state as an accomplished chef, Don Bingham has authored cookbooks, presented television programs and planned elaborate events. Today, he is the administrator for the Governor's Mansion.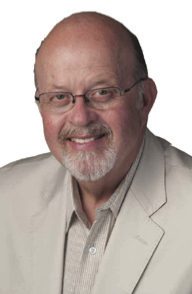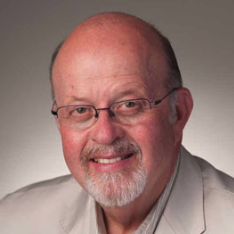 Latest posts by Don Bingham
(see all)