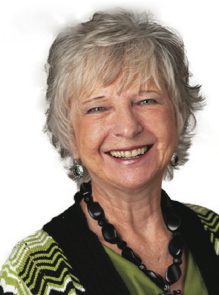 20 Apr 2014

Flea market

Posted at 10:00 PM

in

Faith

by Marilyn Mathis

According to Wikipedia, a flea market is a "type of bazaar that rents space to people (vendors) who want to sell or barter merchandise for less than the original price." Buying something at a reduced price is a BARGAIN!


I like a bargain and have found many "good deals" at flea markets. My husband and I have shopped flea markets all over Arkansas and many other states. He looks for tools (that he really doesn't need), and I just look.


You never know what wonderful "stuff" you will find as you shop. I rarely come home empty handed. There is always a treasure that has my name on it.


Have you ever wondered where the name "flea market" originated? Why are they named after a parasitic insect that lives on another organism and sucks blood for food?


The traditional most publicized story explaining the origin of the term "flea market" is in an article, "What Is a Flea Market?" by Albert LaFargo in the 1998 edition of Today's Flea Market magazine.


He said, "There is a general argument that the term 'flea market' is a literal translation of the French 'Marche aux purces,' an outdoor bazaar in Paris, France, named after pesky little parasites ('wingless bloodsuckers') that infested the upholstery of old furniture brought out for sale."


Isn't that interesting? From a less than favorable origin to the modern flea markets of today that provide a shopping experience that is enjoyable (NO FLEAS!) and profitable — a good deal!


The best deal I ever found was not in a flea market, but in God's Word. Revelation 21:17 says, "The Spirit and the bride say, 'Come.' And let the one who hears say, 'Come.' And let the one who is thirsty come; let the one who wishes take the water of life without cost."


WHAT?


What is offered without cost? It is the "water of life," or "eternal life." This life cannot be bought, only received as a free gift from God.


"For the wages of sin is death, but the free gift of God is eternal life in Christ Jesus our Lord" (Romans 6:23). Jesus gave the definition for eternal life in John 17:3, "This is eternal life, that they may know You, the only true God, and Jesus Christ whom You have sent." The life Christ provides is not "pie in the sky by and by."


It is a personal, intimate relationship with the Father now and forever.


HOW?


How do we acquire this free gift? "In Christ Jesus," who is "the way, the truth, and the life; no one comes to the Father but through Me" (John 14:6). Jesus Christ, the sinless Son of God, paid the price with His blood so that "all who believe in Him shall not perish, but have eternal life" (John 3:16).


God's call in the marketplace is "Come! Come! Come!" Have you heard His voice calling, "Hey there! All who are thirsty, come to the water! Are you penniless? Come anyway . . . buy without money — everything's free" (Isaiah 55:1 The Message).


Isaiah, the prophet, goes on to say, "Why spend money on what is not bread, and your labor on what does not satisfy" (Isaiah 55:2).


Are you spending your life and resources on "stuff" that is never enough, can never fill you up and is always insufficient?


Then from one who has heard His voice, my invitation to you is…


Come to Jesus,
Come to Jesus,
Come to Jesus and live!
---
A Conway resident, Marilyn Mathis is a wife, mother, Nana and teaching leader for First Wednesday Lunch Break. Readers can reach her at [email protected].