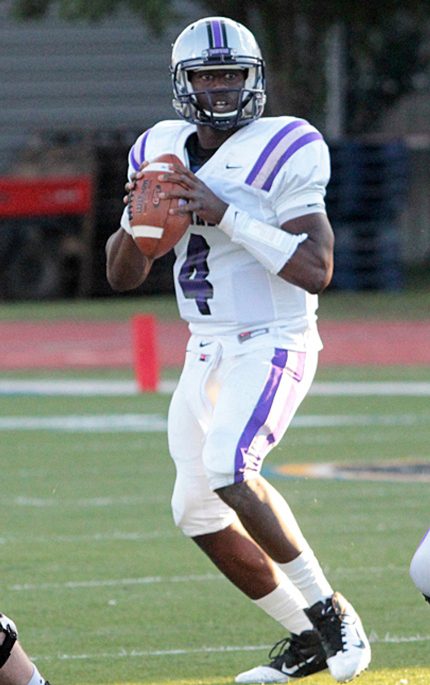 19 Jun 2013

Five UCA football games scheduled to be televised

The University of Central Arkansas Bears will have five televised football games this fall, with three played in Conway.

The Bears, the defending co-champions of the SLC, will open the SLC Television Network broadcast schedule with a home game against McNeese State on Saturday, Oct. 5, in the annual Red Beans and Rice Bowl from First Security Field at Estes Stadium. Three of UCA's televised games will be on "The Stripes," where the Bears are undefeated (11-0) over the past two seasons.


UCA, 9-3 last season, will have one other game on the SLC Network, at home against Stephen F. Austin on Saturday, Oct. 26. The Bears will play twice on ESPN3, including consecutive weeks at Northwestern State in Natchitoches, La., on Saturday, Nov. 2, and at home against Southeastern Louisiana on Saturday, Nov. 9. UCA will also play at Lamar on Comcast SportsNet Houston on Saturday, Oct. 19.


The SLC will feature its largest television schedule in league history with 19 games scheduled for broadcast during the 2013 football season. The Southland Conference Television Network will continue to syndicate some of the league's top matchups on affiliated stations throughout the region, while exclusive packages on ESPN3 and Comcast SportsNet Houston are new additions.


"We are again very pleased to offer a great football television schedule for the upcoming season," said Southland Conference Commissioner Tom Burnett. "The Southland Network continues to exceed our expectations each year, and we are again excited about this season's telecasts. The expansion of the ESPN3 schedule and addition of the CSN Houston broadcasts help give us a comprehensive and unprecedented package to offer viewers."


The Southland Conference Television Network enters its sixth season in 2013, fresh off winning its second College Sports Media Awards honor for live event production. An eight-game schedule will be featured on more than 20 affiliates across Arkansas, Louisiana, Oklahoma and Texas. All Southland TV broadcasts will begin at 3 p.m., CT.


ESPN3 expands its coverage of the Southland Conference this season, offering an exclusive six -game schedule. The games will be played in primetime, with broadcasts beginning at 7 p.m. Comcast SportsNet Houston enters its second football season by featuring four games in Southland Conference stadiums, plus one game matching a pair of future Southland foes.


CSN starts with three non-conference games, kicking off with McNeese State hosting Arkansas-Pine Bluff on Saturday, Sept. 7, followed by Texas Southern at Sam Houston State on Saturday, Sept. 14, and Eastern Washington at Sam Houston State on Saturday, Sept. 28, in a rematch of last year's semifinal game in the NCAA championship won by the Bearkats. On Saturday, Oct. 12, CSN visits BBVA Compass Stadium for Abilene Christian vs. Houston Baptist, as part of HBU's inaugural football season. The Wildcats and Huskies, which join the Southland Conference July 1, don't begin playing a Southland schedule until the 2014 season.