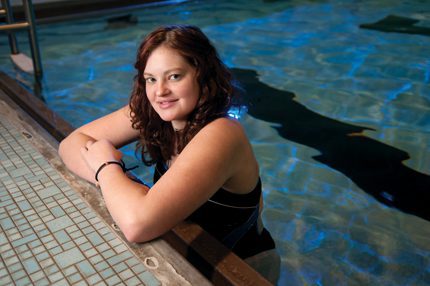 27 Apr

Five memorable sports stories

by Levi Gilbert


501 LIFE has been so good to me over the past five years, but Sonja Keith sure gave me a cruel and unusual assignment to coincide with the 501 LIFE birthday celebration: Pick the five most memorable 501 LIFE sports stories.


What?!?


It's an incredibly daunting and humbling task.


My first involvement with 501 LIFE was sports-related, and although my responsibilities for the magazine have changed throughout the last five years, writing and covering sports for 501 LIFE has always remained my No. 1 passion.


The 501 is ripe with so many incredible sports stories, and we have been blessed to cover some of them the last five years. From football to trap shooting and archery to roller derby, there's not much we haven't covered in some form or fashion. Between the magazine and our sports e-newsletter, 501 Sports Extra, we've written hundreds of sports articles over the last five years, and we are honored to be able to bring our readers stories about the people and teams you know and care about each and every week and month. We love celebrating not just the personal accomplishments and team success, but also the personal stories of triumph and victory, both on and off the court.


501 LIFE's initial sports coverage started out small, with typically just one sports feature per issue in the first year of the magazine. But even early on, sports was an important focus for our content. As the magazine was still getting its footing, the 501 ladies dared to start an additional annual publication, 501 Football. It was a bold move, and I'm so glad it happened. That's when I first got involved with 501 LIFE. I was still in college, but the 501 ladies believed in me and gave me a shot to write content for this new football publication. I am so proud of 501 Football and how it has progressed each year.


The fourth edition of 501 Football introduced the 501 Football Team — a team made up of at least one player from every county in the 501. These players are nominated by their coaches and represent the best the 501 has to offer both on and off the field.


Then came our e-newsletters — first 501 LIFE Extra, which was soon followed by the launch of 501 Sports Extra. There's just so much incredible sports content happening every week in the 501 that we felt we had to launch a weekly digital publication just to keep up with it all.


So narrowing it down to just five really seems impossible. Over the years, we've had three main, consistent sports contributors: Donna Lampkin Stephens, Mark Oliver and myself. Here is our best compromise of a list of our top five 501 LIFE sports stories. These aren't the five best stories, but they are our five most memorable:


Hope floats


by Sonja Keith, March 2013


Gabby Spellmann's battle with childhood cancer is a journey of faith, family and friends. It began in 2009, and after multiple surgeries and treatments, Gabby beat cancer, returned to school in 2011 and took up swimming again.


In a swimsuit, Gabby's surgical scars are easily seen, but she is "not shy at all" about them. In fact, Gabby has enjoyed creating colorful stories to explain them — from a shark attack to a rock climbing accident.


"What an honor for Gabby and her family to share their story with 501 LIFE readers," said Sonja Keith of her interview. "She has touched many lives."


Gabby's story is, in my opinion, the most inspirational story we've ever published. She's been through more than any teenager should ever have to deal with, but her attitude about battling cancer is amazing: "Cancer happens, life goes on."

Hoop team

by Donna Lampkin Stephens, July 2010

There is no separating basketball from the John Hutchcraft family.

"I've been blessed so much," Hutchcraft said. "I've had three kids; I went to school with each one of them for five years."

Hutchcraft's youngest daughter, Ashley Nance, led the Lady T-Birds to state titles in 2001, '02 and '03, earning MVP awards every year. After finishing her degree at the University of Central Arkansas, she spent one season assisting her father before moving out on her own at Conway Christian in 2008. She won a state title with the Lady Eagles in March 2010, and she became the head coach of Conway High later that year.

"This story is a perfect example of why I love covering the 501," Stephens said. "It has all the elements that personify our area — tradition, family, love. It says something that John Hutchcraft decided there was no reason to move on from a job he loved because he was happy there. It says something that Ashley Nance is so obviously proud to be his daughter, and that they are competitive with each other. Good people, good story. I'm glad to have been a part of it."

Miracle League: More than just baseball

by Levi Gilbert, January 2010

Since 2006, the Miracle League of Arkansas has provided children with disabilities the chance to play America's pastime, but it's hardly ever been about baseball.

The story is one of my favorites that I've been involved with. This organization has such a huge heart for children with disabilities. I loved playing baseball as a kid, and I can't wait to share that experience with my son one day. But I had never really stopped to think about all the children in our area who never get a chance to play baseball. The Miracle League provides that amazing experience.

Also, I have to be transparent about something. I'm a huge Yankees fan, and when I wrote this story, I had a chance to interview A.J. Burnett and Cliff Lee (thanks again, Jeff Matthews), two big leaguers who are involved with the Miracle League. At the time of the interview, these guys were a month out from facing each other in Game 5 of the 2009 World Series. As a baseball fan, I couldn't ask for a more amazing interview opportunity. As a Yankees fan, there are no words. I interviewed a Yankee fresh off winning a ring. Incredible.

Legacy: The Sugar Bear family

by Levi Gilbert, April 2013

The University of Central Arkansas volleyball team has had a stellar run the past six years, but 2012 was an unparalleled season that brought with it more individual awards for the program and national recognition.

The Sugar Bear family is winning the right way. David McFatrich is my absolute favorite interview. The guy is so passionate, and he's leaving a legacy on and off the court.

Noble — an asset to Morrilton athletics

by Mark Oliver, March 2012

On the outside, Corey Noble appears to be the average man, but to the students, faculty and fans of Morrilton High School's athletic teams, he's much more.

In 1998, Noble was invited to come to basketball practice by former coach John Drake. Soon after, Corey became manager of the Devil Dogs junior and senior high basketball teams, a position he has held since.

"He was really happy about what he does," Mark Oliver said of his interview with Noble. "He loves what he does. To most people, that might not be fun, but to him it is everything. I realized that I take the little things for granted. And the Morrilton community loves him. They all know him by name. He's famous."