25 Oct 2018

First Service Cup: Greenbrier, Vilonia clash again Nov. 2

by Levi Gilbert 

Regardless of records or playoff implications, Faulkner County is rife with tension for two communities every year in Week 10 of the high school football schedule. The Greenbrier Panthers and the Vilonia Eagles face off for the First Service Cup in their annual county rivalry Friday, Nov. 2. 

For Vilonia's Tanner Loter and Greenbrier's Seth Howard, this single game carries more weight than any other on the schedule. 

"I've been competing in football against Greenbrier since third grade, and every game is just as important as the last," said Tanner Loter, a senior linebacker for the Vilonia Eagles. "I want to win this game more than any other game all year."

Greenbrier comes into the matchup favored and leading the series rivalry. But, history is rarely a helpful guide for a rivalry game. 

"The rivalry always makes me anxious to play them," said Seth Howard, a senior running back and defensive back for the Greenbrier Panthers. "I always try my hardest, but when we play them, I'm a different person."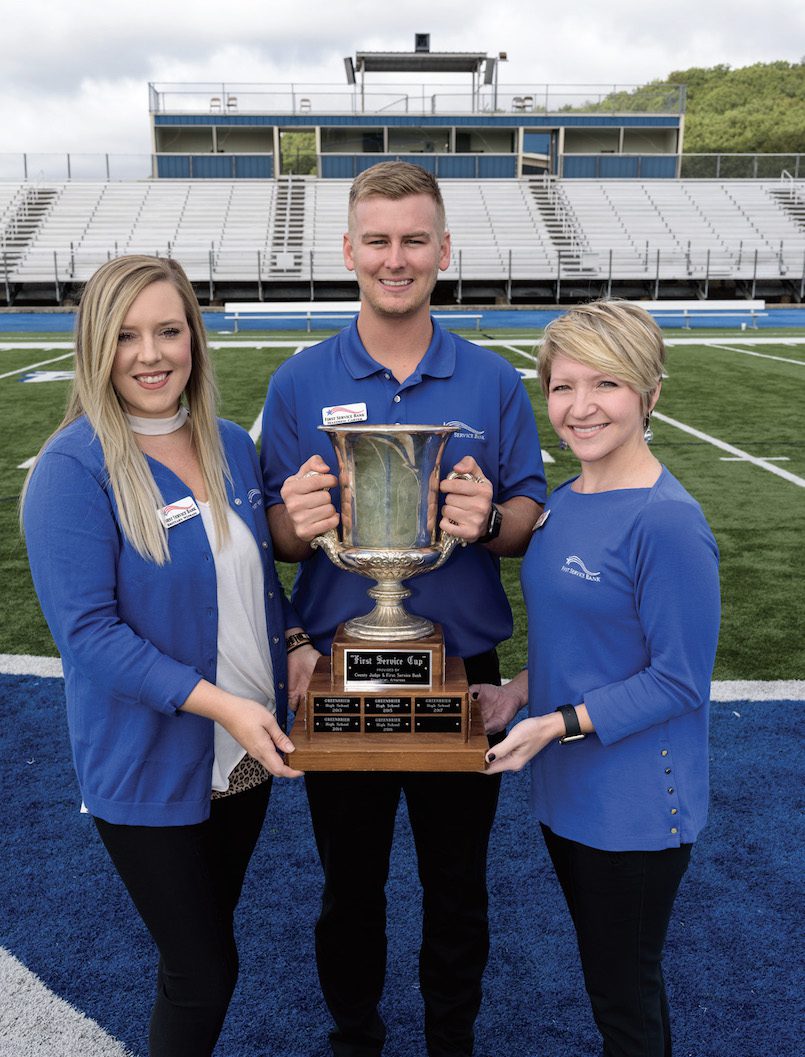 Loter and Howard were both selected to this year's 501 Football Team — 28 players representing all 11 counties of the 501. The team, sponsored by Conway Ortho and Sports Medicine Center, Conway Regional Health System and First Security Bank, boasts the best the 501 has to offer both on and off the field. The two seniors were nominated by their respective head coaches. 
"Tanner has shown a tremendous work ethic and attitude throughout his football career," Vilonia Coach Todd Langrell wrote in his nomination. "He has a football mentality with a high level knowledge of the game. Whether it's on the field or in the weight room, Tanner leads by example while also motivating his teammates. Tanner is a coach on the field."
For Loter, this storied rivalry has been built up his entire life. 
"It's something we grow up talking about," Loter said. "There's a little extra in everyone's tank the entire week. The bragging rights are big to each community. We have to play a mistake-free game and take advantage of all of their mistakes. They are a solid team, but I feel like we are, too. As a team and a community, we're all hungry to bring home the First Service Cup."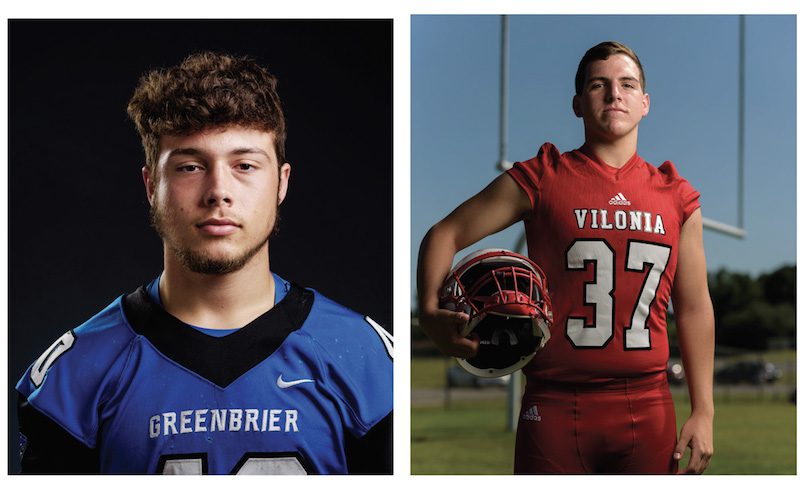 Greenbrier Coach Randy Tribble knows that Howard is the just the type of player he needs leading his team in a high stakes rivalry game. 
"He's a very humble person," Tribble said of Howard in his nomination. "He's very loyal to his friends and teammates. He's as happy for a teammate's success as he is for his personal success."
Howard is focused on soaking in his final First Service Cup battle against Vilonia. 
"It's going to take good communication between our team and good preparation that week," Howard said. "There is no doubt in my mind that we will bring the Cup home again. It means a lot to our community. The atmosphere that week is amazing, and everyone is always pumped for that Friday night. There is no room in the stands that night."
Since 2001, Greenbrier leads the series, 9-8, and has won the last six matchups. In the 5A West, Harrison has locked up the No. 1 seed. Three teams — Morrilton, Greenbrier and Alma — sit at 4-2 in conference play. Vilonia, with its win over Clarksville last week, moved to 3-3 in 5A West play. With Morrilton and Alma both favored to win this week, a Vilonia win would pull the Eagles even with Greenbrier in conference play and give them the tiebreaker and the fourth and final playoff berth. A Greenbrier win would not only knock Vilonia out of playoff contention — ending the Eagles' season — it could also propel the Panthers as high as the second seed in the 5A West with some help.
Greenbrier plays host to Vilonia for the First Service Cup at 7 p.m. Friday, Nov. 2. 

Latest posts by Levi GIlbert
(see all)