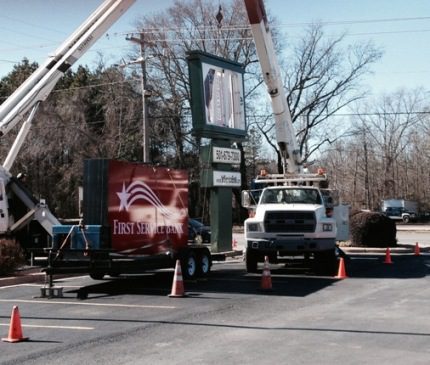 03 Feb 2014

First Service Bank rebrands locations

Posted at 10:51 AM

in

News

First Service Bank recently announced the plan to rebrand each First Service Bank location complete with a new logo, brand identity and signage.

"We are pleased to unveil this new look for our bank, refreshing our exterior signage and giving the bank a bold new look for the future," said Tom Grumbles, president and CEO of First Service Bank.


"We have carefully considered our new look for some time, and the result will include crisp colors and new signage throughout each location beginning with Conway," said Donny Bradley, Conway location president.


"With our 50th anniversary behind us, we felt it was the perfect time to change our signage to reflect our giant American flags that fly at our locations and also incorporate the stars and stripes, part of who we are," said David Heffington, Greenbrier location president.


The bank plans to complete the signage change-out by March.


A family-owned and operated bank for 50 years, First Service employs 110 people at nine locations around the state. First Service Bank has locations in Clinton, Conway, Dermott, Flippin, Greenbrier, Marshall, Mountain View, Shirley and Yellville with its headquarters in Faulkner County. You can "like" First Service Bank on Facebook or follow the bank on Twitter at @1stServiceBank and @FirstServiceBnk.