26 Oct

First Service announces branch manager, loan officer

First Service Bank recently announced that Brenda Shelton has been named branch manager for its Conway location and Jeremy Windham has been hired as commercial loan officer serving in Conway.


Brenda has served as assistant branch manager for the past three years.


"Brenda has been a key part of our success, and we were thrilled to promote her to this important position," said Tom Grumbles, president and CEO of First Service Bank.


"With her extensive banking career, Brenda will serve in her new role with great strengths for our customers," said Lori Case Melton, Conway market president.


"My love for helping people has been beneficial to both my service to the bank and the community. I am excited as I look forward to the future as a part of the First Service 'Homegrown Banking' team," said Brenda.


Born and raised in Central Arkansas, Brenda and her husband live just outside of Conway and have two daughters, who are both excelling at the University of Central Arkansas and Central Baptist College. For more than 20 years, Brenda has spent her entire career in banking. She has served in a variety of roles: universal banker, new accounts representative, customer service manager, loan assistant and assistant branch manager.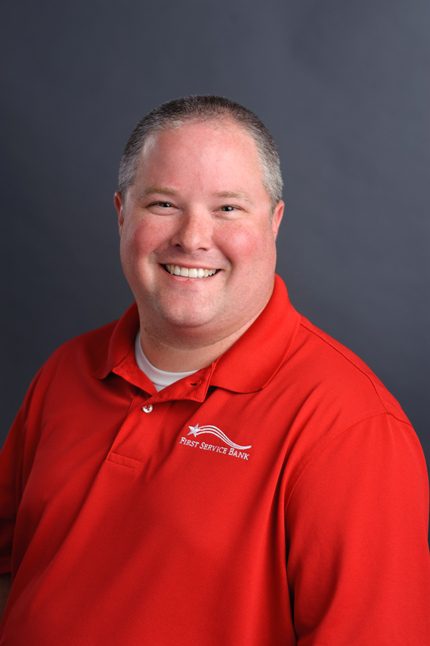 With more than eight years of banking experience, Jeremy's past experience includes a specialty in commercial lending, SBA Lending and C&I Lending.

A Conway resident, he has served as president and vice president of Big Brothers Big Sisters of North Central Arkansas Resource Board. He also serves on the boards of Toad Suck Daze, Safe Place and Rotary Club of Morrilton.

"Our Conway team is proud to have Jeremy join us, and we feel strongly that his banking background and excellent knowledge of lending will be an asset to us all, most importantly our customers," said Lori.

Windham has three children, Madyson (10), Mason (6) and Mayer (3).

First Service Bank has locations in Greenbrier, Conway, Marshall, Mountain View, Dermott, Shirley, Yellville, Flippin, Clinton and Little Rock with its headquarters in Faulkner County. A family-owned and operated bank for over 50 years, First Service employs 110 people at 10 locations around Arkansas.