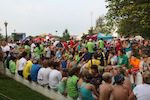 14 Jun 2011

First Security Conway Kids' Triathlon kicks off with Training Day

Posted at 8:54 PMh

in

News

Registration is open for the First Security Conway Kids' Triathlon Training Day session scheduled 8-10 a.m. Saturday, June 18, at the Centennial Valley Country Club in Conway.


Kids who will be 6 to 15 years old by the end of this year are eligible to attend.


The Saturday, Aug. 6, event is one of the country's premier youth triathlons for all kids, not just kids who participate in triathlons. It emphasizes health, self-esteem, self-confidence and fun, in a safe, family-friendly environment.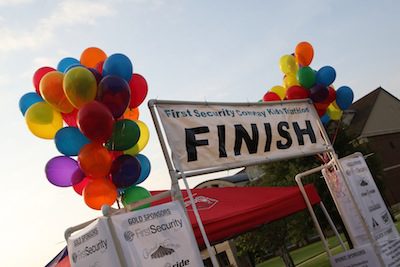 "The training day is crucial for those who have never completed a triathlon and for those who think they can never do one," said race director Shannon Milam. "At the end of the day, children will know what a triathlon is, how to set realistic goals and how to achieve them."

Triathlons are events involving three sports – swimming, biking and running – and the training day will teach children how to train for their first (or next) triathlon. The day is a perfect opportunity for first-timers and a great review for everyone.

"Kids will also learn the value of being part of a team and how to form or join one," said Pete Tanguay, Team Coordinator. "Kids who form teams have the added benefit of accountability during training and someone to cheer for (and to cheer for them) during the event. Teams are simply three or more participants who get together and decide to be a team. Whether it is a group of friends at school or their neighborhood or the swim team they compete with, kids enjoy being on a team when competing in individual sports."

While the kids enjoy the training session, parents will have the opportunity to learn more about the event. Families will receive training plans for kids based on their goals, meet and work with experienced instructors in these different sports, and have time for one-on-one conversations with coaches about expectations, gear and equipment inspections.

The triathlon is sponsored by the Conway Running Club and First Security Bank, and will be held at the University of Central Arkansas. This year's Triathlon benefits Soul Food Café Mission.

To register for the training day and/or the triathlon, visit www.conwaykidstri.com.