02 May 2023

First Security Bank Conway bids farewell to Margaret Smith

After 42 years of banking, Margaret Smith retired on March 31. Co-workers at First Security Bank Conway North hosted a party to celebrate her career. It was attended by colleagues from throughout Central Arkansas.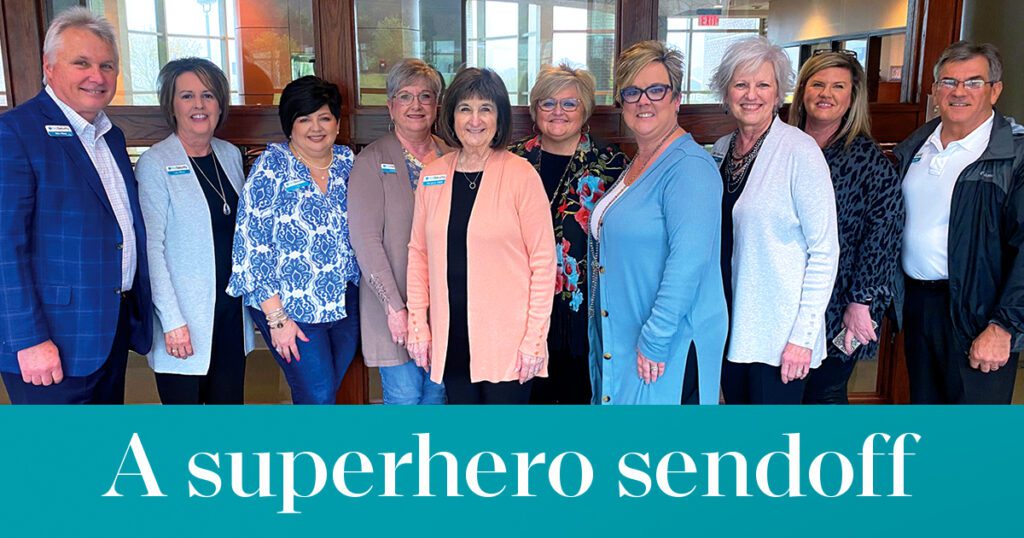 President and CEO Johnny Adams recognized Smith for 42 years of excellent work and service to customers. He presented her with an engraved award to mark the occasion.
Smith was named senior vice president of marketing by First Security in 2001. In 2016, she was honored by 501 LIFE Magazine as the Person of the Month. The following year, the Conway Area Chamber of Commerce named her an Outstanding Woman in Business.
"I can't even count how many years I have worked with this wonderful lady," said Donna Spears with 501 LIFE. "Besides being a professional that I had the honor to work with, we also formed a friendship that I will always cherish. Her accomplishments and giving back to the 501 community will forever be beneficial. First Security is a better bank today because of Margaret's presence. She will be missed."
Some of her community activities have included: Arkansas Regional Commission, board member; Renewal Ranch, ministry and marketing team; member of 501 LIFE's Faulkner County Editorial Board; and the Conway Area Chamber of Commerce, Women in Business committee. Smith is also very involved at New Hope Baptist Church.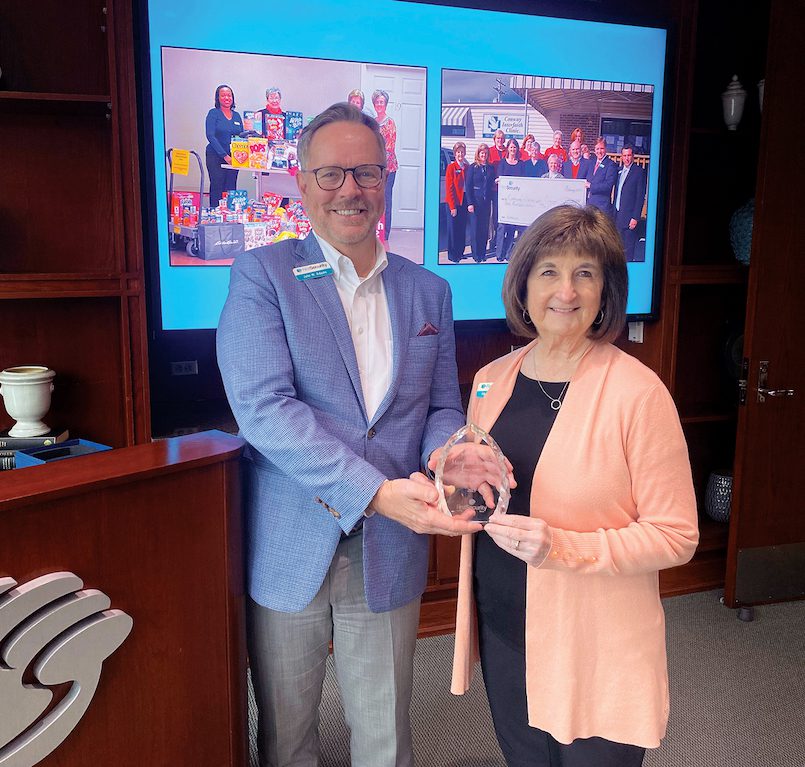 During her retirement party, a second presentation was made by Renewal Ranch Executive Director James Loy. Renewal Ranch is a faith-based ministry for men who are overcoming addiction. Loy acknowledged that Smith was extremely instrumental in starting the program, which continues to be close to her heart. Then, he presented a plaque and announced that a new building will be named for her.
Smith and her husband, Doug, have two children. In retirement, they look forward to gardening, traveling and spending time together.