19 Aug 2020

First class: Residents discuss new family medicine program

For the first time in its history, the City of Colleges is a site for graduate medical education and the advanced medical training for physicians.

For years, Conway Regional has been known as a place to train and receive nursing care, as many masters level nursing as well as doctoral level therapy students have spent time at the medical center.

That ended July 1 with the inaugural Conway Regional Health System Family Medicine Residency Program.

Conway Regional began the journey in 2017. After receiving institutional approval and then approval for its first graduate medical education program-family medicine, the organization recruited and matched all four resident slots through the traditional residency match.

While not accustomed to having patients call them doctor, Conway's inaugural class of medical residents are enjoying their first days in the Conway Regional residency program.

Dr. Ross Lenzen of Greenwood caught himself correcting a patient at Conway Medical Group who called him doctor. "I have to remember to say Dr. Ross," he said. "We're still getting used to putting doctor in front of our names. It's been a joke among us," added Dr. Dylan Cruz.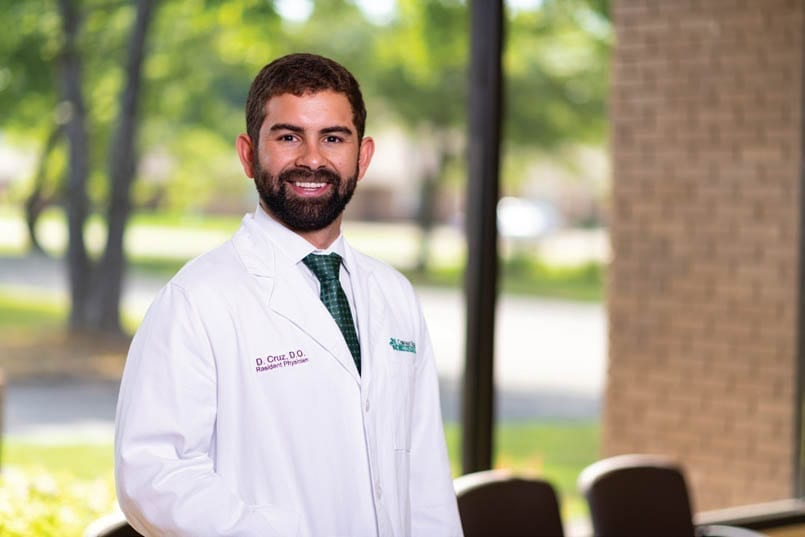 Cruz and Lenzen joined fellow residents Jimmy Kareem, MD, and Clayton Preston, MD, as they began clinical rotations at Conway Regional Medical Center and at Conway Medical Group on Aug. 1. They spent the first month getting familiar with computer systems, meeting their host physicians and learning about numerous aspects of the hospital. The last days included the hospitalist on-call schedule.
They also learned their new residency program is different from what they expected. "I never expected the people to be so friendly, from the physicians to the staff who meet you in the hallway," said Preston, a Pine Bluff native. "Coming into a new program, you don't always know which way it is going to go. I have seen hospitals in medical school where that was not necessarily the case. They really want us to have a good experience here."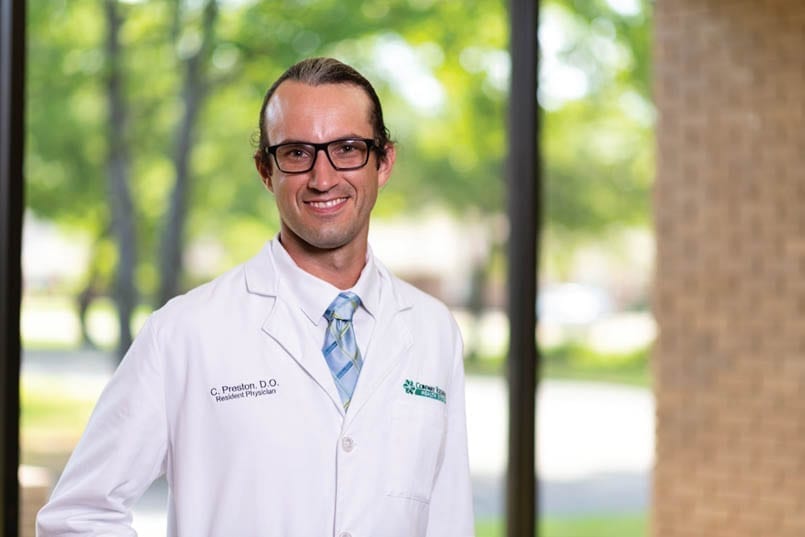 Lenzen said, "There are a lot of doctors here who have been helpful. Dr. (Sarah) Robertson, Dr. (Landon) Humphrey, Dr. (Darren) Freeman and Dr. (Jeremiah) Keng have helped us feel more comfortable with the program."
A former resident of Toronto, Canada, Kareem added, "Everyone here is wanting us to succeed. We see that not only among the faculty but from the other doctors and the administration."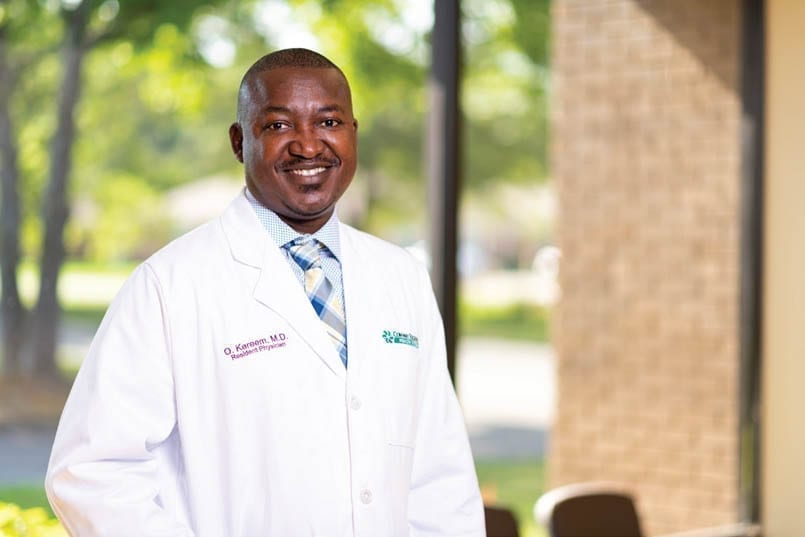 Each resident has his own socially distanced host family. These host families serve as resources and mentors for the residents, helping ensure their overall success. "They have helped someone like me who is from out of state to feel at home. Being in touch with a host family has really helped my psycho-social element," said Kareem.
"During the resident recruitment process, we emphasized that our program would be different. We made three commitments that we reaffirm each day," said Rebekah Fincher, chief administrative officer and designated institutional official over graduate medical education. "First, we would provide a high-quality graduate medical education experience, preparing residents to become successful family medicine physicians. Secondly, we would train a generation of physicians who are critical thinkers, compassionate providers, skilled clinicians and future leaders in medicine. Lastly, we would take care of one another — personally and professionally. Conway Regional is a place where we treat one another like family, we challenge one another, and work to provide exceptional care. That's exactly what we intend to do for our residents."
The experience is no surprise to Sarah Robertson, MD, director of the Conway Regional Family Medicine Residency Program. "Our team is wholeheartedly committed to preparing each resident for a successful and enjoyable life as a family physician," she said. "The goal of our program is to equip future family physicians with the knowledge, experience and skills necessary to provide exemplary patient care and positively impact the full spectrum of family practice healthcare delivery."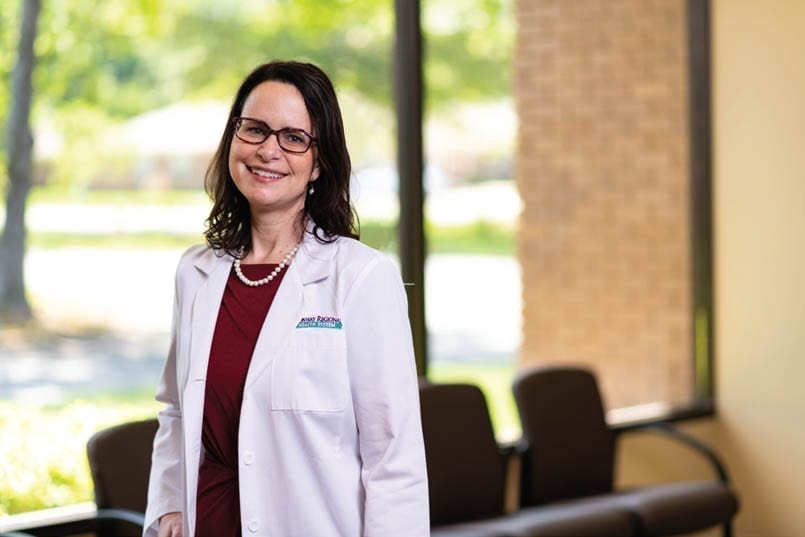 As the family practice residents begin rotating through different areas of specialty training, they are looking forward to a variety of experiences.
"One of the reasons I chose Conway (Regional) was the promise for OB exposure," said Kareem. His primary instructor is Courtney Sick, MD, but several of the other obstetrician-gynecologists want to participate. "I am very excited about this. I understand that everyone is excited to teach. I will be with a whole team."
An early favorite for Lenzen is geriatric care. "I have been talking to Dr. Brad Tilley because I am interested in geriatric care, and he provides a lot of it."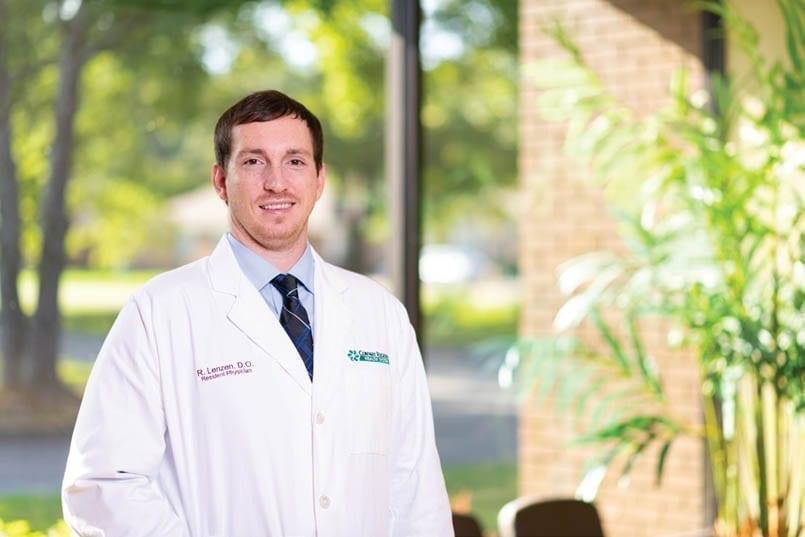 Preston has an early interest in surgery as well as pediatrics, which is a second-year residency rotation. Cruz is looking forward to a hospitalist rotation.
Darren Freeman, MD, a Conway Regional hospitalist, is the associate program director of the residency program, and will manage the inpatient rotations and evaluate the performance of the residents while they are rotating through specialties within Conway Regional Medical Center.
"They will be rotating through various specialties; they will literally be all over the health system," he said.
Freeman is excited about the opportunities that the residency program will provide for the community as well as Conway Regional. "Having a residency program in Conway will be a natural fit for the City of Colleges," he said. "I'm super excited."