18 Apr 2022

Fire Department promotion ceremony

Posted at 6:46 PMh

in

News

NORTH LITTLE ROCK — The North Little Rock Fire Department (NLRFD) will host a promotion ceremony at 2:30 p.m. Friday, April 22, at the Patrick Henry Hays Senior Center, 401 Pershing Boulevard.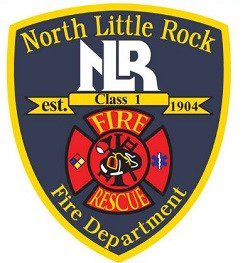 For the first time in over 100 years, the NLRFD is adding an additional position of Battalion Chief for each fire crew. This additional position will allow the department to reduce span of control, manage incidents and personnel more efficiently and, more importantly, will provide a safety officer at all major incidents at the chief officer level. With this innovation, a Chief Officer will manage multiple major incidents without straining department resources.
The public is invited to join the NLRFD on this historic occasion as they celebrate the promotion of the following officers to the rank of Battalion Chief: Captain Mark Shoemaker, Captain Heath Hoops and Captain Wesley Stephens.
The new Battalion Chiefs will serve the north and east parts of the city:
Fire Station 4, Maumelle (8723 Maumelle Boulevard, NLR)
Fire Station 6, Levy (3919 Pike Avenue, NLR)
Station 7, Lakewood (2401 McCain Boulevard, NLR)
Station 8, Amboy (6550 MacArthur Drive, NLR)
Station 9, Indian Hills (2309 Osage Drive, NLR)