30 Mar

Finding the right choice for your kids' education

By Jessica Duff

The Pulaski County Special School District is now registering students for the 2021–2022 school year and will, once again, participate in Arkansas school choice next school year. The Arkansas School Choice program enables a student in kindergarten through grade 12 to attend a school in a nonresident district.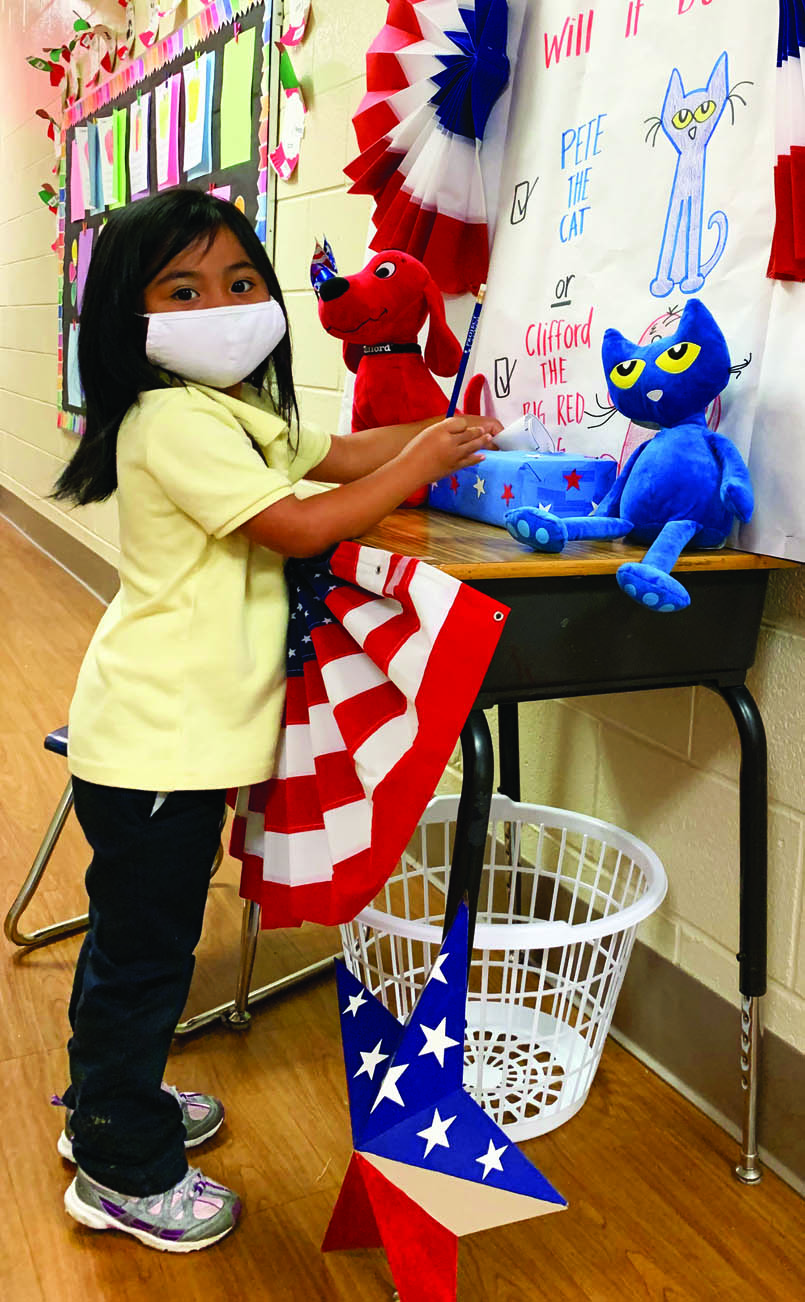 PCSSD's mission is to provide equity and excellence for all students through rigorous college and career readiness instructional strategies. We serve 27 schools in Maumelle, Little Rock and Sherwood. Those 27 schools include 16 elementary schools, five middle school campuses, five high school campuses and, new for the 2021–2022 school year, an online K–12 school, DRIVEN.
Particularly in the Maumelle area are three elementary schools, Crystal Hill Elementary, Oak Grove Elementary, and Pine Forest Elementary; one middle school, Maumelle Middle; and one high school, Maumelle High. If you live in the Maumelle area, you are zoned for one of these PCSSD schools.
DRIVEN is a two–part platform within the district that includes the School of Opportunity and the Virtual Academy. The DRIVEN concept engages students in online and in–person learning to meet students where they are and allow them to work at their own pace. DRIVEN Virtual Academy (DVA) will serve students in homeschool or who are homebound due to health or social–emotional issues. DVA will also serve students whose families must travel often or are involved in extracurricular activities and desire a more flexible option through online or accelerated learning. Blended learning and extended, in–person tutoring opportunities will add other resources to support students and families. DVA students may participate in PCSSD extracurricular activities upon meeting academic requirements.
School choice opens PCSSD schools to families outside district lines, allowing students to be a part of our school family, no matter their neighborhood.
"PCSSD is the place to be because we take your child's education personally," said Dr. Janice Warren, assistant superintendent for Equity and Pupil Services. "We focus on all children and how to prepare them for success."
Schools within PCSSD offer unique opportunities for students of all ages and abilities. We strive to prepare students for life, cultivate future leaders, strengthen our communities, and drive innovation in the classroom. Every school within the district focuses on AVID (Advancement Via Individual Determination) and PBIS (Positive Behavioral Interventions and Supports).
AVID increases student engagement while activating a deeper level of learning in the classroom. This initiative emphasizes rigorous coursework, relevance of instruction, and relationships. It also prepares every student with a mindset of college potential. AVID is used in all elementary and secondary schools across PCSSD and adapted to fit each grade level. AVID has also re–energized teachers and staff members because they are also learning practical, immediately useful tools and instructional strategies which allows them to cultivate a growth mindset both for themselves and their students.
PBIS focuses on teaching behavioral expectations, just as teachers teach about other subjects. PBIS changes the focus to prevention instead of punishment. This aims to improve school safety and promote positive behavior with the understanding that kids can only meet behavior expectations if they know the expectations. The PBIS initiative improves social and academic outcomes for the student, schools experience reduced exclusionary discipline practices, and school personnel feel more effective.
In addition to a quality education, students who attend Maumelle have the opportunity to participate in extracurricular activities such as archery, band, baseball, basketball, cheer, cross country/track and field, DECA, Family, Career and Community Leaders of America, fishing, football, forensics, Genders and Sexualities Alliance, National Honor Society, science club, soccer club, Spanish club, theater and dance, thespian honor society, volleyball, and yearbook staff.
Applications will be accepted through May 1. If you have specific questions related to registration and school choice within PCSSD, please contact the Office of Equity and Pupil Services at 501–234–2021.
About PCSSD
Pulaski County Special School District spans more than 600 square miles in central Arkansas and requires highly skilled and passionate personnel to adapt educational policies and personalization to 25 schools. Every school is accredited by the Arkansas State Board of Education. PCSSD has served schools across Pulaski County since July 1927.
PCSSD is committed to creating a nationally recognized school district that assures that all students achieve at their maximum potential through collaborative, supportive and continuous efforts of all stakeholders.