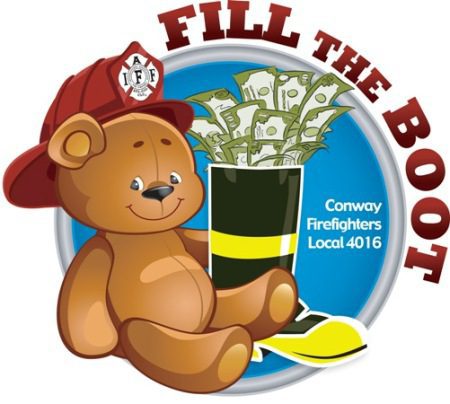 25 Nov

'Fill the Boot' kicks off Friday

Faulkner County firefighters will be collecting donations beginning Friday to lend a hand to those in need during the holiday season.

Conway Firefighters Local 4016 has organized a special fundraising campaign called "Fill the Boot" to collect money to purchase gifts and clothing for needy children. This is the 16th year of the campaign, which has grown in size each year since it began.


"Come join in the Christmas spirit of giving and help firefighters help the needy children of Faulkner County," said Billie Carter, a Fill the Boot organizer. "Help touch the lives of children, which without your help may not have a Christmas."


Last year, more than 1,000 children from more than 240 families were helped throughout Faulkner County.


Since it started in 1998, "Fill the Boot" has raised more than $390,000 and touched the lives of more than 11,000 children and their families.


Firefighters will be holding boots and collecting donations at several locations:


Conway – Conway Commons, Conway Towne Center, Kroger on Salem Road and the Hasting's/First Security Bank parking lot on the Old Morrilton Highway.


Vilonia – Highways 64 and 107.


Greenbrier – Harp's, Fred's and Cash Saver.


Collection times are 7 a.m. to 3 p.m. Friday, Nov. 29; and 9 a.m. to 3 p.m. Saturday, Nov. 30, Dec. 7 and Dec. 14.


Donations can also be sent to Conway Firefighters Fill the Boot, P.O. Box 2367, Conway AR 72033.


Donations will also be accepted at the 501 LIFE office at 701 Chestnut St. in Downtown Conway.