29 Sep 2022

Fighter, smiler, bike rider, survivor

 By Colleen Holt

Alphonso "A.J." Turner of Conway has gone through a lot in his six years of life, but a bout with cancer, losing his hearing and having several plastic surgeries hasn't kept him down. In fact, early last month, he started classes at the Arkansas School for the Deaf and is loving his time there with his schoolmates.

A.J. was diagnosed with leukemia at age 2 on Dec. 26, 2018. On April 22, 2022. he rang the bell and was declared cancer free. The employees of Arkansas Children's Hospital even hosted a party for him. Unfortunately, this wasn't the end of his medical issues.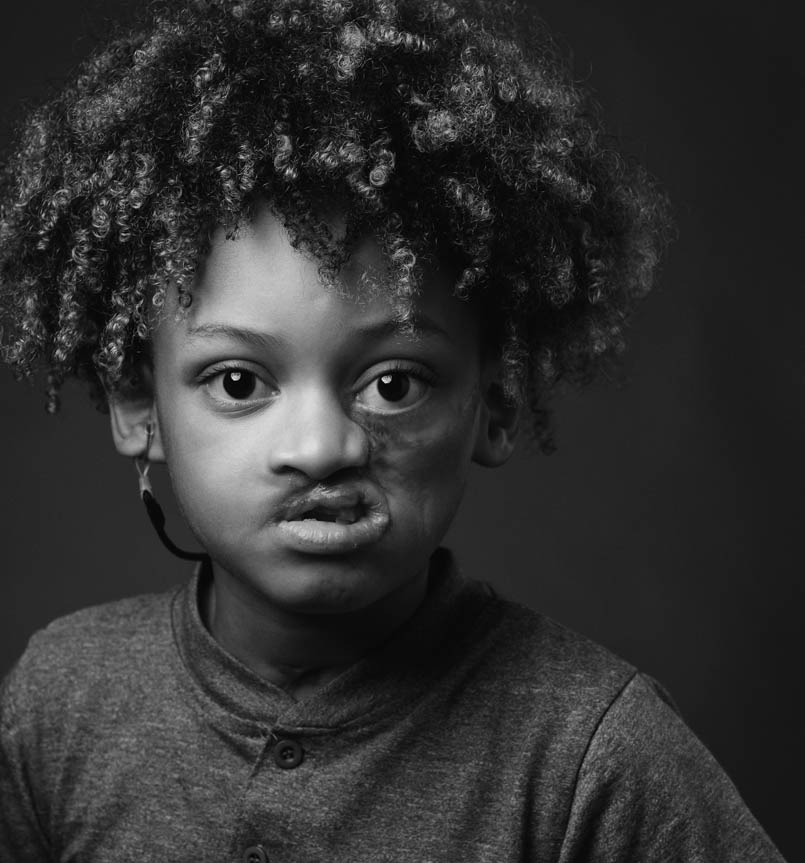 A few weeks after being diagnosed with cancer, A.J. caught an infection caused by Bipolaris. This is a plant pathogen, a fungus that can cause infections in the sinuses and can even move into other areas of the skin, eyes and body. A.J.'s mother, Katrina Morris, said doctors removed A.J.'s top lip because the infection was growing in his airway and through his face. In the midst of this, A.J. also lost his hearing and began wearing a hearing aid. Dealing with three illnesses at once can be overwhelming, but A.J. and Katrina persevered.
"During the process he had to receive a tracheotomy and was in ICU for two months with the infection, fighting for his life," she said. Since then, he has had surgeries on his lip and recently received a cochlear implant, which is an electronic device that can provide sounds for people who are profoundly deaf or severely hard of hearing.
Now that he has healed, A.J. is taking the next step in life: he's in kindergarten! A.J. said he loves going to the School for the Deaf, even though he started late due to healing from his lip surgery. "He is always happy to go to school," his mother said.
A.J. and Katrina are learning American Sign Language due to the success of his cochlear implant. "It's very new for us, but we plan on taking classes because I know A.J. will be learning a lot at his school," said Katrina. "I really like his cochlear implant. It's very different than his hearing aid. He feels like he can hear me more somewhat."
When not at school, A.J. keeps busy with many varied projects and activities. "We focus on our content for TikTok, and we just started a YouTube channel. He loves to dance and be on camera. Besides that, he likes to ride his bike and play outside," his mom said. In addition to his mom, A.J. spends time with a special stuffed animal. The animal "doesn't have a name," but A.J. loves to carry it around and sleep with it.
"I am very proud of my son. He's had a very, very hard journey, but through it all he always kept a smile on his face and very positive energy," Katrina said. "Without that I wouldn't have been able to be strong for him. I appreciate my son's fight. I appreciate him for showing others that God can change things around and that his story can help other people."
What is A.J.'s message to those who face diversity? Never give up no matter what you face on your journey.
"You're brave and strong!" Katrina said. "Don't think about the moment, think about looking back and seeing how far you've come. Always think positive — that's the best you can do. Your mind is in control of everything."