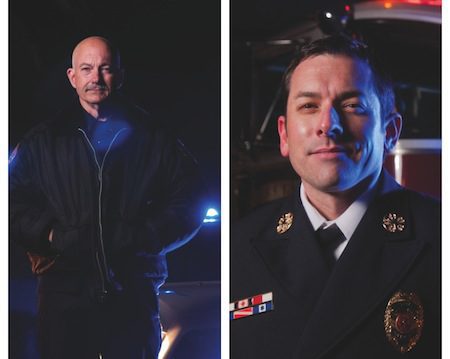 16 Mar 2013

Few seats available for Greenbrier chamber event

Posted at 11:16 AMh

in

News

by Sonja J. Keith


A few tickets are still available for the Greenbrier Chamber of Commerce annual banquet planned Thursday, March 28, at the Greenbrier Junior High Cafetorium.
Two individuals with a big heart for others in the 501 will receive the Greenbrier Chamber of Commerce's highest individual honors at the event. Rick Woody was selected as the Greenbrier Citizen of the Year. Cody Fulmer was selected as the Greenbrier Volunteer of the Year.

"2013 is off to a great start for the Greenbrier chamber," said Audreya Parks, president of the Greenbrier Chamber. "We are pleased to announce these award winners and share details for our upcoming banquet. It is our hope that you'll join with us for these events and continue to grow our chamber and community."

"Together Toward Tomorrow" is the theme for the chamber's 2013 community recognition awards banquet.

Clint Conque – the most winning football coach in UCA history – will be the guest speaker. Jeff Matthews, morning radio show personality from B98.5 and a host of sports programming for Conway Corporation, will be the emcee.

Dinner music will be provided by Greenbrier student ensembles and tables will be served by Greenbrier High School students who are member of Future Business Leaders of America.
Doors open at 5:30 p.m. to allow people to visit the silent auction area. The program begins at 6 o'clock.
Woody is a sergeant and criminal investigator for the Greenbrier Police Department.

In 2003, after the death of his daughter at the hands of an internet predator, he founded The Kacie Woody Foundation to take the message of internet safety to students around the country. He is also a firearms instructor and provides concealed carry classes to area residents. In his free time, he enjoys outdoor activities such as hunting and fishing, as well as spending time with his grandchildren.

Fulmer has served as chief of the Greenbrier Volunteer Fire Department since July 2011. He is also in his seventh year as a tissue coordinator for Arkansas Regional Organ Recovery Agency (ARORA). He is a lifelong resident of Greenbrier. He and his wife Sarah have two children.

Fulmer said he was honored to be selected and would like to accept the award on behalf of the 24-member volunteer department. He said the department records about 620 medical, fire and other emergency runs each year. "It costs my guys money to be on the fire department."

In his office at the fire department, Fulmer has a photo of himself as a boy in front of two Greenbrier fire trucks. His interest in joining the department was sparked by his dad who was a volunteer. "I never thought I'd be asked to be chief," he said. "I hope I can give back as much to this department as it has given me."

"We look forward to spending this evening in celebration of our community and all the things we can accomplish if we work together toward tomorrow!" said Parks.

Individuals interested in tickets should call the Chamber to check on availability at 501.679.4009.