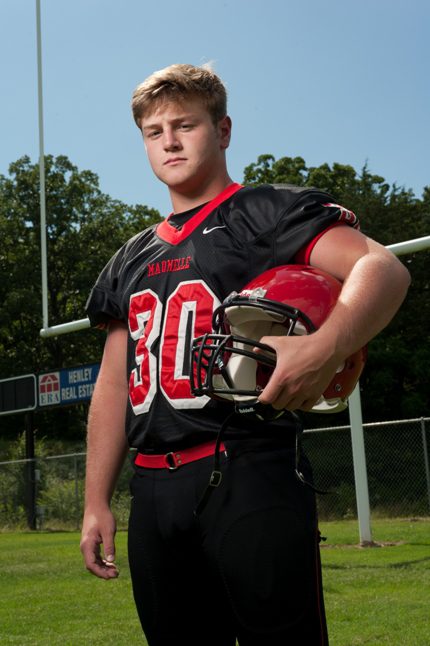 15 Oct 2014

'Fearless' Hailey leads Hornets atop 5A West

by Levi Gilbert


The Maumelle Hornets are making it look easy.

After moving up a classification to the 5A West this year, the Hornets have blazed out to a 5-0-1 overall record, and lead the conference at 3-0.


And all of this comes after posting the school's best season a year ago in 4A; the Hornets finished 10-3 overall and second in the 4-4A.


Senior linebacker Jared Hailey is just honored to be a part of the team's recent success.


"Moving up to 5A, we didn't really know what to expect," Hailey said. "We just need to work hard and see what happens. We worked hard in the offseason and hit the weights really hard. I just want to contribute. I just try to be Jared Hailey."


Hailey was selected to this year's 501 Football Team — 24 players representing all 11 counties of the 501. The team boasts the best the 501 has to offer both on and off the field. Hailey was nominated by Maumelle's head coach, Mike Buchan.


"[Jared is] fearless, hard-working . . . always positive," Coach Mike Buchan said. "He's helpful, has a positive attitude and plays hard every play."


Hailey started playing football in the seventh grade. It was the beginning of a fruitful relationship.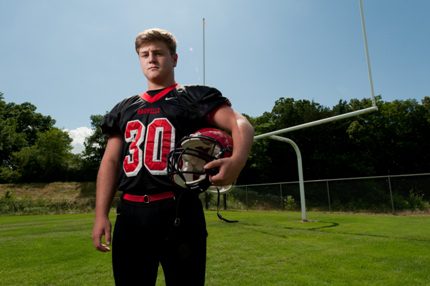 "All my friends went out for the team, so I did, too," Hailey said. "I fell in love with it. They all quit. None of them play now, but I kept going."

Two years later, Hailey and his fellow teammates accomplished something Hailey will never forget.

"In ninth grade, our team won the conference championship," Hailey said. "We worked hard all season, and we ended up making it. We won 6-0 to win the championship."

A year ago, Maumelle lost in the 4A quarterfinals to Valley View. The Hornets look primed to make another deep playoff run this fall. Hailey is not too worried about that just yet.

"I try, on the field, to just keep it on the field," Hailey said. "I don't worry about that other stuff."

Hailey is a two-sport athlete at Maumelle. He also plays outside back for the soccer team. Off the field and pitch, Hailey is involved in science club, National Honor Society and Beta club at Maumelle High School. Outside of school, Hailey attends Pleasant Valley Church of Christ and is a member of the Maumelle Youth Council.

When he's not playing football, he's hunting or playing soccer and feels right at home in the 501.

"It's a good balance of nature and city," Hailey said.

Hailey and the Hornets will play host to the Vilonia Eagles tomorrow at 7 p.m.