02 May 2023

Fearless Faith Gala

Posted at 8:21 AMh

in

Faith

Central Baptist College hosted its fourth annual Scholarship Gala on March 28. The black tie-optional event featured keynote speaker Harry Miller and was held at the Conway Expo Center.

The proceeds of the event benefit student scholarships, and Central Baptist College President Terry Kimbrow announced $1,085,208 had been raised through event sponsorships and private donations.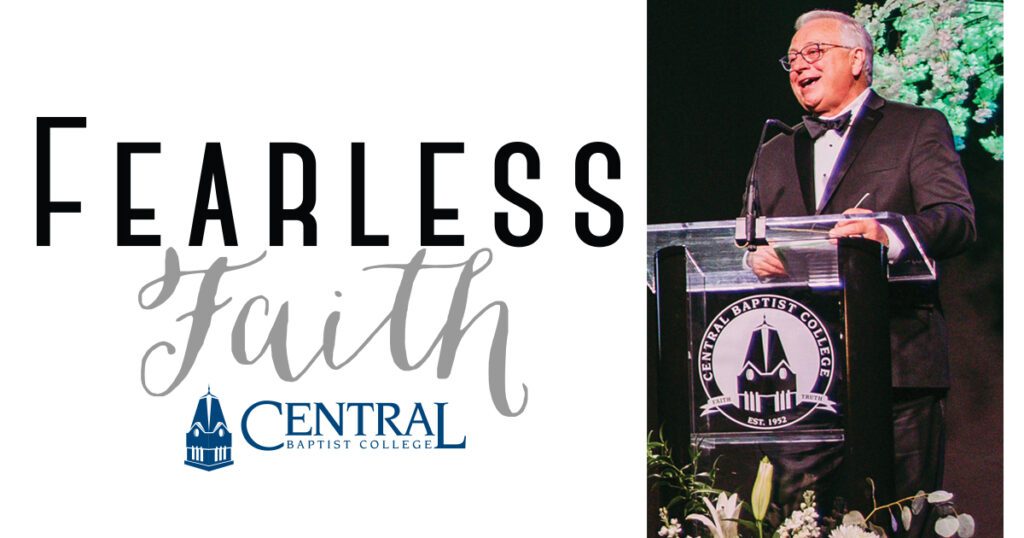 The theme of the event was "Fearless Faith" and the program focused on the mission and ministry of Central Baptist College, which is "the integration of Christian faith and academic excellence in a Christ-centered environment." The emcee for the night was Yalanda Merrell, director of audience engagement at Lifeword.
Following the opening prayer by Dr. Larry Henderson, Central Baptist College chaplain and therapist, CBC Dining Services, under the direction of Chef Billie Rodriguez, served a delicious meal.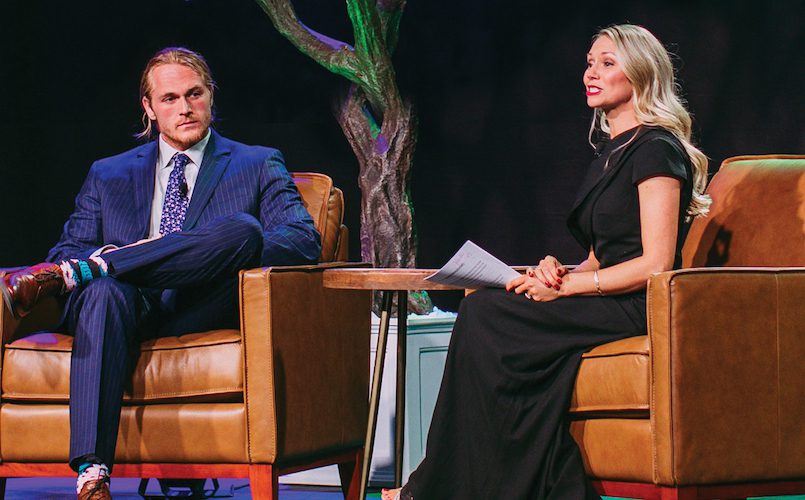 The highlight of the evening was an interview with Harry Miller facilitated by Merrell. Miller is an Ohio State student who announced last year that he was medically retiring from football due to declining mental health. He shared his testimony of living through times of deep depression and thoughts of suicide. When he medically retired from football, Miller said people would say, "What's wrong with Harry?" He was at the height of his football career, NFL agents were recruiting him, and he was a 4.0 mechanical engineering major. On the outside, he seemed to have it all together. On the inside, however, he was falling apart.
Miller talked about how God has worked in his life over the past year bringing him to the realization, "I have a story that must be told." At the end of the interview, he received a standing ovation from more than 400 attendees.
The Central Baptist College Choir, under the direction of Jim Turner, sang "Fearless Faith." The words were written by Christine Harris, wife of alumnus David Harris, and the musical score was written by Turner, assistant professor of music.
In his announcement of the $1,085,208 total that had been raised through this event for student scholarships, President Kimbrow acknowledged 57 event sponsors and many additional individuals and businesses who made contributions towards the total. "I am beyond grateful for the generosity of so many," Kimbrow said. "The Central Baptist College Board of Trustees, businesses, not only in Conway, but across the state of Arkansas, and other individuals who are such faithful supporters of Central Baptist College all came together to make this an unforgettable night for the support of Christian higher education."