19 Aug 2019

Faulkner County: Vance Strange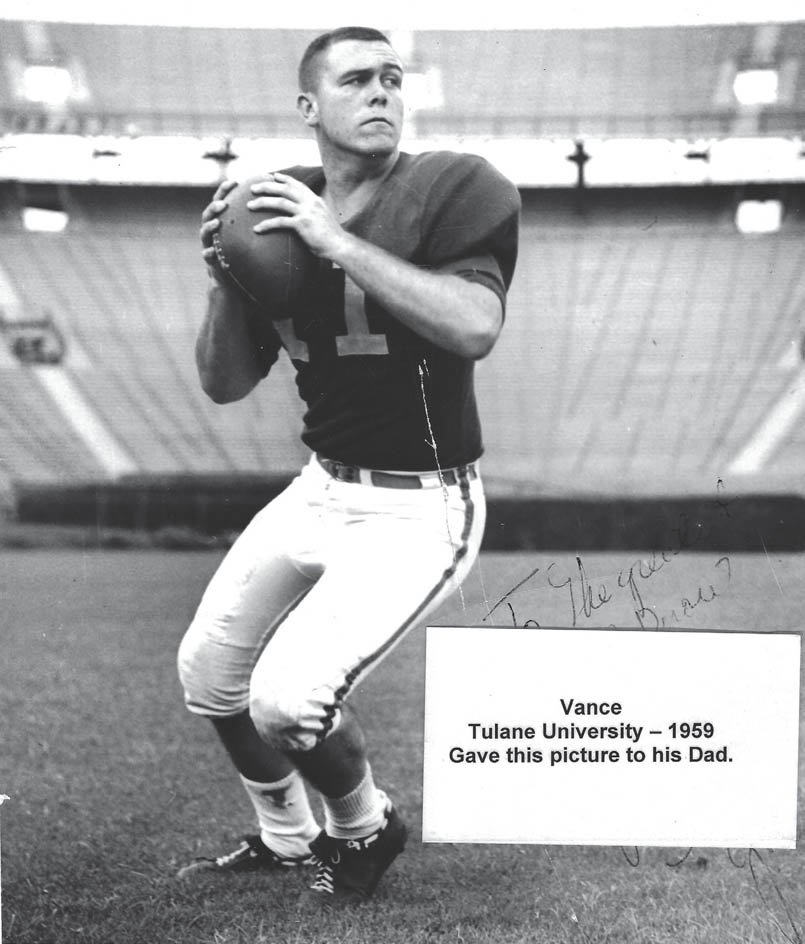 by Dr. Robert Reising
New Orleans' loss was Conway's gain. When a California-born, four-sport high school athlete transferred from Tulane University to Hendrix College in the spring of 1960, he launched more than half-a-century of diverse contributions to athletics that continue to enjoy impact in and beyond the Faulkner County city.
The first of those contributions, however, came three years later than Vance Strange expected. Nor was he ever to play in an athletic contest for the Warriors. After spending his season of transfer ineligibility preparing to be Hendrix's next football quarterback, the teenager learned that the College would no longer field an intercollegiate team; thus, he was forced to transfer a second time to play out his gridiron eligibility at Southwestern College before returning to Hendrix to complete his degree in accounting and economics in 1963.
Immediately thereafter he plunged into Conway coaching and teaching, first at Conway High, later at his alma mater, and, finally, at the University of Central Arkansas (then known as Arkansas State Teachers College). By 1971, he had also earned two master's degrees from UCA, one in political science and the other in health and physical education. During those eight years, 1963-71, he had coached five sports and — thanks to Hendrix's legendary athletic director Bob Courtway — launched his lifelong service to the internationally significant Amateur Athletic Union (AAU).
Four years away from Conway followed. Financially attractive and professionally challenging opportunities, first at Henderson State University and later at Austin College, lured Vance from the city he had come to call "home." Only a key spot on Head Coach Ken Stephens' football staff, coupled with a chance to continue coaching swimming and track and to assist the AAU, returned him to UCA and Conway in 1975.
An opportunity outside education suddenly invited his consideration three years later, and it proved irresistible. His credentials, academic and athletic, prepared him well for a 25-year career with Little-Rock-based J.A. Riggs Tractor Company, the Caterpillar dealer for Arkansas. Residing always in Conway, Vance eventually advanced to the position of vice president for corporate development for Riggs while also continuing his assistance to the AAU in a variety of posts, including four years as president of the Arkansas chapter of the AAU. In 1983, he was appointed charter president of the Arkansas Chapter of the Athletic Congress of the United States, now the governing body of the nation's Olympic Track and Field participation.
Vance's retirement would be brief. In May 2003, just months after leaving Riggs, he became UCA's eighth director of athletics, charged with shepherding University athletics during the first three years of a five-year transition from NCAA Division II and the Gulf South Conference to NCAA Division I and the Southland Conference. The task was formidable and 15 athletic teams were involved. Months of demanding work fell to dozens of professionals from across the campus who looked to Vance for guidance, coordination and leadership.
An acceptable strategic plan, one especially sensitive to NCAA regulations, emerged to be completed a few years later under the supervision of Dr. Brad Teague, UCA's current athletic director. The University fielded its first "D 1" teams in the Southland in 2006. Today, UCA stands as one of its most competitive, committed members.
As his UCA responsibilities ended, Vance continued to reject an inactive retirement. Again, a Conway institution benefited: his beloved baccalaureate-granting institution. With Cliff Garrison, once the college's athletic director, Vance embarked on assisting Hendrix's fundraising efforts as it prepared to reintroduce football, the sport it had dropped in 1960, the year he moved to Conway. The tandem of retired ADs enjoyed uncommon success. On Sept. 7, 2013, Hendrix played — and won — its first gridiron contest in 53 years, a 46 to 44 thriller over visiting Westminster College, which was decided by a last-second field goal.
The Arkansas Sports Hall of Fame was another beneficiary of Vance's labors. His responsibilities with the Little Rock-headquartered organization included a seat on its board of directors and, later, the presidency of the hall. Simultaneously, he accepted leadership roles on the adult board of Conway's Chapter of the Fellowship of Christian Athletes and with Hendrix's "Warrior Booster Club." 
Vance's aid to athletics at every level has not gone unnoticed. In recent years, he has earned induction into Hendrix College's Sports Hall of Fame, the Distinguished American Award from the National Football Foundation and College Hall of Fame, and the Buddy Sutton Award from the Arkansas Sports Hall of Fame. 
Unquestionably, Faulkner County and the 501 are proud that Vance Strange relocated to their soil.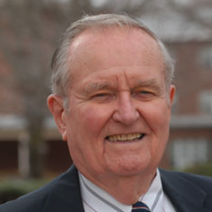 Latest posts by Bob Reising
(see all)