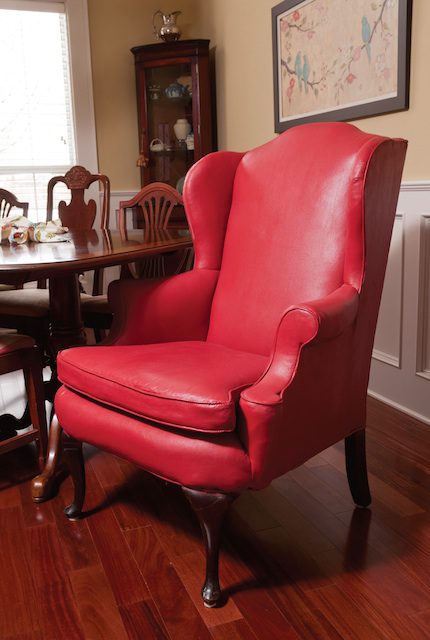 26 Aug 2017

Faulkner County: Stephanie Strack Mathis

by Bob Reising


"She will never make a successful college basketball player," predicted one Arkansas college coach in 1990 as Stephanie Strack Mathis neared the end of her senior basketball season at St. Joseph High School in Conway. St. Joe Boys' Basketball Coach Joe Mallett quickly conveyed the message to Stephanie and was probably not surprised by the "Oh, really?" response reaching his ears.

Stephanie viewed the grim words about her potential as an inspiring challenge, not an informed assessment. A few months later, she poured 33 points through the nets as her Arkansas Tech team demolished the squad guided by the coach once certain she had no future in the sport.


Stephanie believes in herself. She knows who she is, and possesses an ingratiating confidence and warm personality that quickly converts strangers into friends. The reasons she is a model of stability are readily identifiable:


Her family – The Stracks – proudly claim Conway roots that go back several generations. St. Joseph has always been their church home, a community that, in her words, provides an exceptional support system and "a great family atmosphere."


St. Joe's Girls' Basketball Coach Kathryn Maurot, "a skills coach" who demands an unrelenting "work ethic," taught her well for eight seasons, from Grade 5 through 12. Upon graduating from St. Joe and after scoring 1,748 points and earning All-District, All-Region and All-State honors in varsity basketball, she was certain she could succeed at the next level.


Mallett agreed and assisted her in gaining a scholarship at Arkansas Tech. There, she enjoyed phenomenal success. After four years of varsity play, she emerged as the Golden Suns' all-time leading scorer, registering 2,298 career points while simultaneously not only claiming the program's all-time high for career field goals scored, 987, but also leading it to a spectacular 124-15 win-loss record.


Nor did national honors escape Stephanie and her teammates. Three times they battled their way to a spot in the NAIA National Tournament, and twice they came away with trophies identifying them as the nation's best.


With understandable pride, she admits that the back-to-back titles, in 1992 and 1993, earned the Golden Suns a unique place in Arkansas basketball history: the only team ever to win two consecutive national championships.


Still other national honors fell to Stephanie. Three times she was named an All-American selection, and in 1994, she earned a place on the Kodak All-American Team. A year earlier, she had gained the highest honor that can come to an NAIA National Tournament player: the Most Valuable Player Award.


Although proud of her Golden Suns success, Stephanie never comes close to bragging about her achievements. Her teammates come in for more lavish accolades, particularly the several six-footers who often came off the Tech bench to give her much-needed rebounding assistance and simultaneously freed her to get off the shot for which she became almost legendary, the 17- or 18-foot jump shot. At 5 foot 10 inches, Stephanie was hardly a sizable or conventional post player.


Joe Foley, a UCA graduate and current head coach of women's basketball at the University of Arkansas at Little Rock, is another person on whom she heaps praise. As Stephanie's coach at Arkansas Tech, Foley gambled on her — a graduate of a high school so small that it fielded just one varsity sport — and awarded her a grant when no other coaches would. Too, the "motion offense" that Foley played all four seasons that Stephanie was a Golden Sun was ideal, she admits, for her basketball talents.


Today, looking fit enough to score 30 points any time she chooses to return to the court, Stephanie is much too busy even for a quick game of "Horse." Married to Arkansas Tech All-American basketball player Maxie Mathis, she is the mother of two boys, Brock, age 19, and "Bo," age 16, and works as a highly specialized registered nurse at Russellville's Saint Mary's Regional Medical Center.


Yet one point is certain. During her rare moments of relaxation and reflection, she will never lack for memories she finds satisfying.


Stephanie Strack Mathis is one of the athletic greats of Faulkner County and the 501.


Bob Reising retired from the University of Central Arkansas in December 2013 after more than six decades in education. He has taught and administered in Mexico, Saudi Arabia and the U.S. He also served as head baseball coach at the University of South Carolina and interim head baseball coach at Duke, where he earned a doctorate with a dissertation treating Literature and Sports. He and his wife, Judy, live in Conway.