02 May 2023

Faulkner County Master Gardeners celebrate volunteers and plan annual sale

By Carol Rolf

Faulkner County Master Gardeners have been helping the community bloom since 1996. Members of the group gathered March 8 for their general meeting and to celebrate their achievements of 2022. Krista Quinn of Conway, Faulkner County Cooperative Extension Service agent for agriculture and adviser for the local program, said the gardeners donated 14,696 community service hours and 6,582 continuing education hours last year.

"Those community service hours amount to a $440,145 value to the community," said Quinn, noting there are currently 243 members of the group. "Fourteen new Master Gardeners trained in person in 2022. Local college students received $14,000 in scholarships thanks to this group."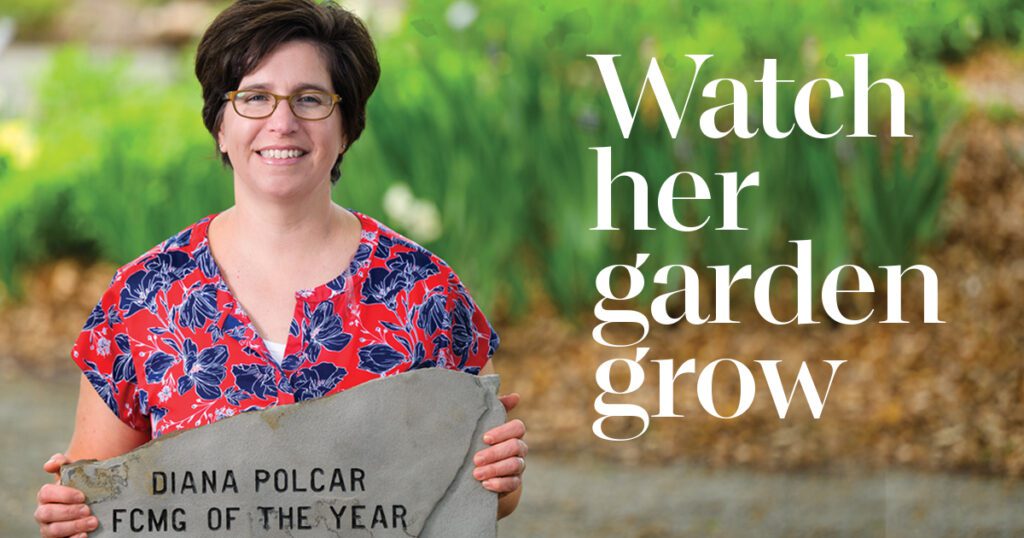 The Arkansas Master Gardener program is under the auspices of the Cooperative Extension Service, University of Arkansas, Division of Agriculture.
According to the Master Gardeners website, the "Master Gardener" title applies to one who has successfully completed the 40-hour training class in Arkansas and is actively pursuing 40 project (community service) hours and 20 learning (continuing education) hours as part of their payback commitment the first year. To maintain the designation of "Master Gardener" in subsequent years, an individual must acquire 20 project hours and 20 learning hours per year.  
Quinn said the group maintains 10 community landscaping projects, which are the most visible projects conducted by the volunteers. These include the Faulkner County Courthouse, the Faulkner County Museum, the Legacy Gardens on the grounds of Antioch Baptist Church's 110 Building and Faulkner County public libraries at Conway, Greenbrier, Mayflower, Twin Groves and Vilonia.
Diana Polcar of Vilonia received the 2022 Master Gardener of the Year award during the recent meeting. "I am honored to receive Faulkner County Master Gardener of the Year," said Polcar, who became a Master Gardener in 2018. "I love being able to serve my community through my love of gardening.
"Projects that I worked on include the Vilonia library, Legacy Gardens, teaching garden, vegetable section at the plant sale and training committee for new Master Gardeners," she said. "I also contribute articles to our monthly newsletter, The Grapevine, and am one of the moderators for our public Facebook page."
Polcar donated 404 project hours and 151 education hours in 2022. "She leads by example, steps up when needed, follows through with commitments and comes up with creative ways to educate the public about gardening and the Master Gardener program," Quinn said.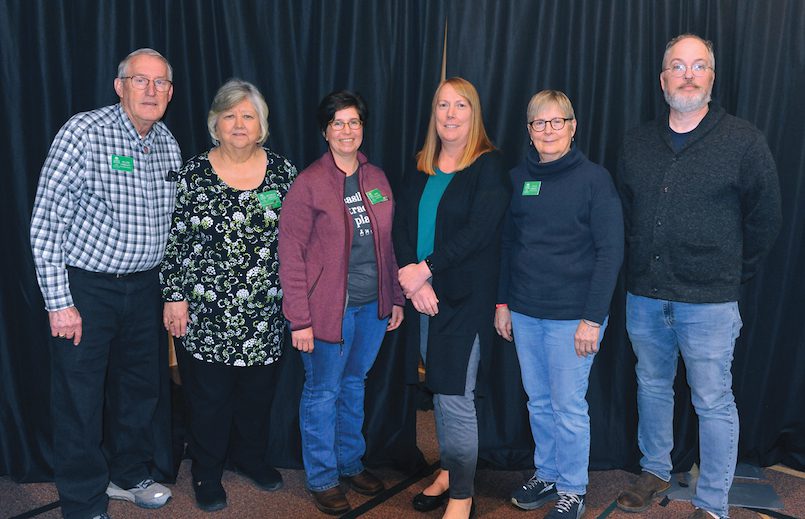 Vicki Morgan of Mayflower, 2022 FCMG president, announced other awardees:
• Rookie of the Year, Allen Lindley of Conway.
• Friend of FCMG, Individual, former Faulkner County Judge Jim Baker of Conway.
• Friend of FCMG, Business or Organization, Friends of the Faulkner County Libraries.
• Project of the Year, 2022 Plant Sale.
• Mentor of the Year, Michele Lindley of Conway.
• Extension Agent of the Year, Krista Quinn.
• President's Choice, Celia Harkey of Mayflower.
One of the biggest projects of the Faulkner County Master Gardeners is its annual plant sale. This year's sale is scheduled for 8 a.m. to 1:30 p.m. May 13 at the Conway Expo Center. Customers should note the change in closing time. There is no cost to attend and parking is free.
Customers will find thousands of plants known to thrive in Central Arkansas, including annual, perennials, native plants, pollinator plants, ferns, succulents, grasses, vines, ground covers, house plants, herbs, vegetables, shrubs and trees. For more information on the Faulkner County Master Gardeners program, call 501.329.8344 or find them on Facebook.