27 Aug 2018

Faulkner County: Ken Stephens

by Dr. Robert Reising

"He was a winner" concluded a respected Arkansas sportswriter recently when asked to describe Ken Stephens, who followed a record-setting two-sport career at the University of Central Arkansas (UCA) with 39 years of successful coaching. 

That bent for winning was discernible even in his teens. For three years at Conway High, Ken was a virtual one-man track team, competing in seven events and commonly earning his team's high-point award. In 1948, he not only garnered that award in the Arkansas State Championships but also claimed his second letter in football after excelling at halfback on offense and safety on defense.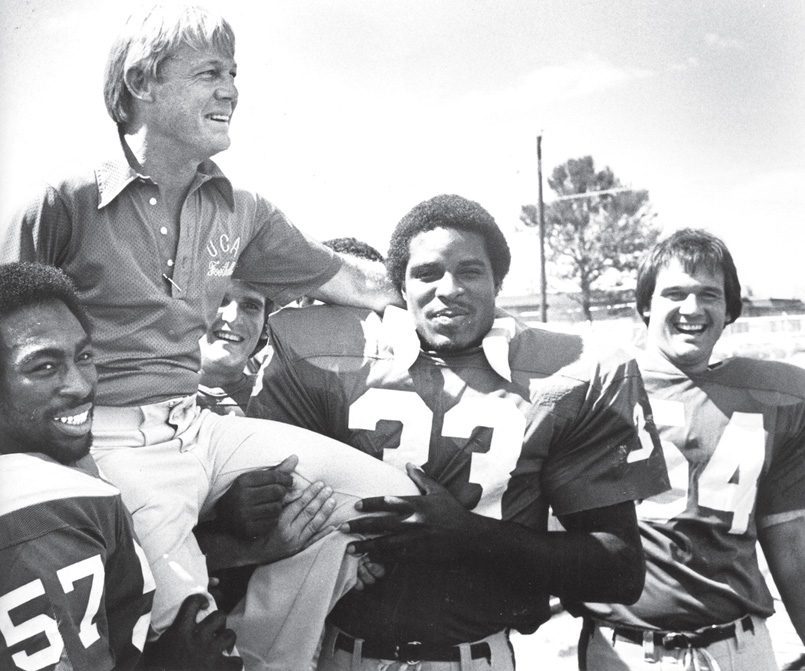 At Arkansas State Teachers College (now UCA), he set records in both sports. He intercepted five enemy passes in a single gridiron contest in 1952, a program-high for more than 60 seasons, and in track he was twice named a National Association of Intercollegiate Athletics (NAIA) All-American. He was the first Arkansas Intercollegiate Conference performer in any sport to gain All-American honors in consecutive seasons. 
In the 100-yard high hurdles, he lost only one match in each of his final two seasons, that loss coming in the NAIA National Finals. In both of those runner-up performances, he ran a 14.6, the mark registered by University of Arkansas immortal Clyde Scott, winner of the Silver Medal in that event in the 1948 Olympiad in London, England.
Armed with a bachelor of science degree in education, Ken embarked on his multi-decade coaching career in 1952. Within a year, at Bethany High School in Oklahoma, he had claimed his first conference championship as well as two victories in state-championship playoffs. The wins that season were to be the first in a total of 235 that he recorded before his retirement from coaching almost four decades later. 
After earning his master's degree in education, he claimed a second conference championship in 1957 at Walnut Ridge High School in his native state. Before the decade's end, he had posted back-to-back 7-3 seasons at the school at which he had earned his high-school diploma, Conway High.
Within a dozen years, Ken had graduated to greater success at the high school level, claiming three Arkansas state titles at North Little Rock High. In 1972, he moved to his alma mater, UCA, where he turned a losing program into a winning one. Eight times in 10 seasons, his teams recorded more victories than defeats, while claiming four conference championships and hence four invitations to play for the NAIA National Championship. The first of the quartet, in 1976, allowed the team now known as the Bears to come within a single win of claiming the national title. In total, at UCA, Ken proved to be the institution's most successful gridiron mentor ever, garnering 57 triumphs and a win-loss percentage of almost 60 percent.
But he could not resist another challenge in 1982. After winning three of his first five contests at Lamar University in Texas, the program floundered yet again, and Ken's coaching skills could not rescue it from ineffectiveness after four seasons. He resigned in December 1985. More than three decades later, Lamar continues to enjoy little gridiron success; it recorded a dismal 2-11 mark in 2017. The football program remains "a graveyard," a term Ken used in 2014 to describe what he encountered and he left in "The Longhorn State."
Idle hardly a month, Ken was next lured to Arkansas Tech, where his coaching record was marred by an innocent snafu involving a player's eligibility, and forfeits forced him to settle for only 28 victories in seven seasons. In 1992, at age 61, he feared the eligibility debacle had hastened his retirement from coaching.
And it had…until his 70th birthday neared and a former player of his, the athletic director at Ranger College in Texas begged him to join his staff. He did, and by 2004, he had added his final 15 wins to an already enviable total.
Hard-earned honors awaited him, however. In 2007, he was inducted into the Arkansas Track and Field Hall of Fame, and seven years later, the Arkansas Sports Hall of Fame welcomed him. Undeniably, Ken had proven he belonged among the athletic elite of "The Natural State." Simultaneously, he had proven he represents the athletic excellence of Faulkner County and the 501.
Bob Reising
Bob Reising retired from the University of Central Arkansas in December 2013 after more than six decades in education. He has taught and administered in Mexico, Saudi Arabia and the U.S. he also served as head coach of the University of South Carolina and interim head baseball coach at Duke, where he earned a doctorate with a dissertation treating Literature and Sports. He and his wife, Judy, live in Conway.
501 LIFE is once again profiling noteworthy athletes from Central Arkansas, one from each of the 11 counties in the 501, in a special series titled "Celebrating athletic excellence." The 11 are representatives of the quality of athletes found throughout Central Arkansas and are not meant to be the best or the most noteworthy. This is the second installment in the second series.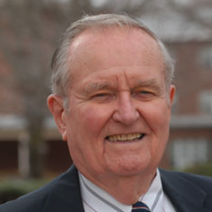 Latest posts by Bob Reising
(see all)