31 May 2023

Farmers' Market and live music offered tonight in Morrilton

MORRILTON — Main Street Morrilton presents First Thursday and Main Street Farmers Market in downtown Morrilton from 4 to 7 p.m. today, June 1.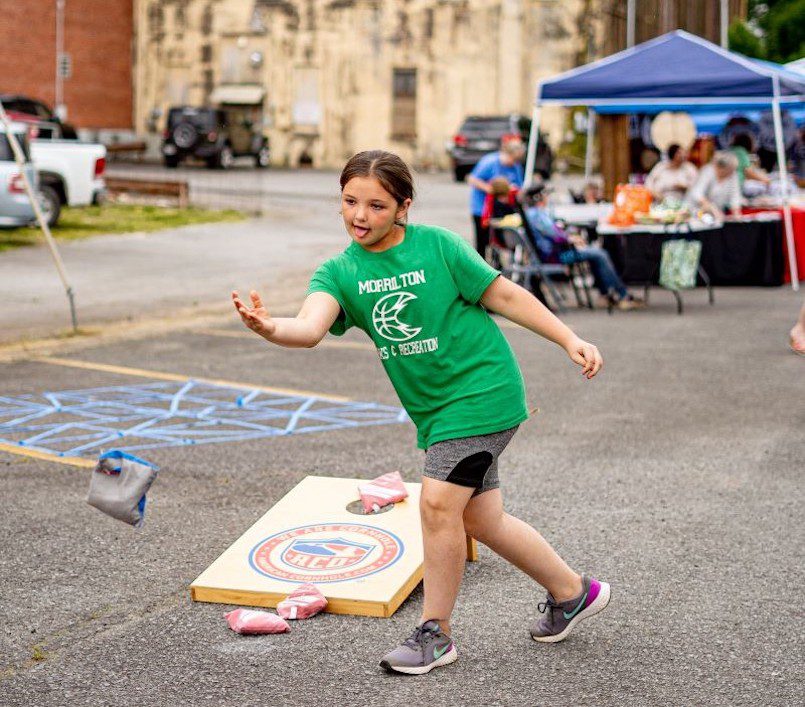 Participating businesses will remain open and will offer special promotions for customers. Big Papa Binns, an Arkansas-based acoustic blues artist, will perform a live acoustic set in the Broadway pocket park from 4:30 to 6:30 p.m. Bring your lawn chairs and enjoy the show!
The market will be in the city parking lot of the 100th block of Commerce Street and the Broadway Pocket Park, from 4 to 7 p.m. In addition to downtown restaurants, Jefferson's Mobile Grilling food truck will be set up. There will also be sidewalk chalk, crafts and yard games available for kids.
The vendors attending this month's market are: Jordy Kate's Sweet Shop, Hilltoppers Extension Homemakers, Sweet Lainey's Macarons, Froggy Bottom Fudge, Chandler Family Farm, Blueflower Skye, Family Affair Crafts, E&E's Soap Shop, Motown Cooking Mama, The Craisy Daisy, Oopsy Daisy Studios, Blake's Bakes, Patty's Doll Fashions and More, Harley and Charlie's Creations, Christal Fields Farm, Big D Meats, The Thoughtful Pug Co, M&M Farms, LJDesigns, The Bag Lady, McKissen Farms, Cedar Rock Acres, Katie's Crafts, Bostain Local, Selena's Sweet Shop, Maus Pecans, Petit Jean Supply Company and Rural Route Farms. 
Join the "First Thursday and Main Street Farmers Market" event on the Main Street Morrilton Facebook page for more information.
Main Street Morrilton is dedicated to promoting downtown Morrilton as the hub of community life, to instilling a spirit of community through various events, and to promoting historical awareness, preservation, and renovation. For more information, follow Main Street Morrilton on Facebook, or contact Main Street Morrilton at [email protected].