25 Jan 2019

Farm life: Creating a modern-day homestead

by Donna Benton

Gravel crunches in the one-lane drive that runs along the fencerow and past the pond. Bob, the gray Missouri fox trotter, raises his head to see who is coming down the drive, then quietly goes back to his grass-munching. At the back of the field sits a crisp white farmhouse with its silver metal roof gleaming in the winter sunlight. Chickens and guineas scatter but hang close just in case there are treats to be had. Jim and Julie Martin are on the front porch, Julie in her calico print apron and Jim in his overalls and dress coat, pitchfork in hand. OK, they aren't really dressed that way, but everything else in this picture-perfect farm-scape is as real as it gets.

Jim and Julie have taken up homestead on a little parcel of pasture and woods in the Shady Grove community near Wooster in Faulkner County. Jim's father was born and raised just a mile down the road, so when a "for sale" sign went up on the property a couple years ago, the Martins snatched it down quickly and negotiated a purchase. 

At first, they weren't sure if they would build a home on the property. They spent some time roaming around, getting to know the land, fishing on the pond and discovering the plants and animals who had already made this place their home. Eventually, they decided to put their home of 11 years on the market just to see what might happen. "We really didn't have a well thought-out plan when we listed our home," Julie recalled. "I remember praying and simply asking God to 'make it doable,' and He answered our prayers."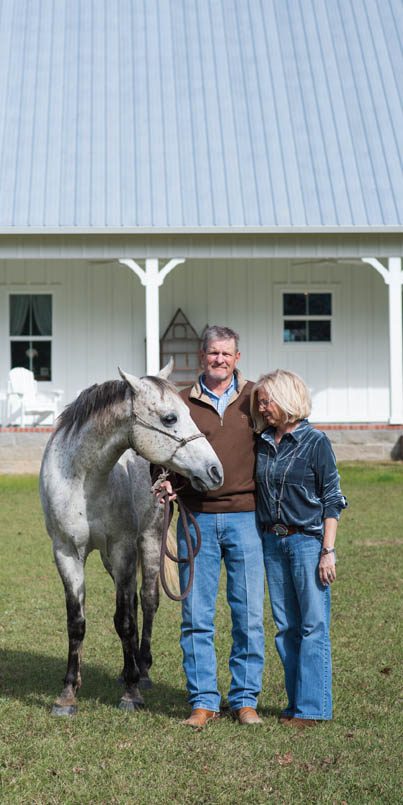 In just a few days the house was sold, and the Martins were moving to the farm. They were ready to get their feet in the dirt so they bought a camper, put their stuff in storage, rounded up the animals and headed to the land. The barn went up quickly — you know, priorities and all — and they commenced to imagining and planning their new home.
The Martins had raised their kids and they were looking forward to a smaller, simpler home. "Downsizing has never felt like a negative to us," Julie said. "Since our kids left home, we only used a small portion of the house and the upkeep on the rest started to seem like a chore."
The Martins maximized their space by cutting out rooms that they wouldn't use very much like entryways, halls and a formal dining room. Using good design, thoughtful color selection, tall ceilings and lots of natural light, they were able to create a comfortable and seemingly spacious home that would accommodate them and their visiting family, in only 1,600 square feet.
Downsizing is not just about space, it's about stuff too! "Some things were passed on to our children and some things were given away," Julie said. "Purging was a lot of work, but it was absolutely freeing! Living in a camper for a while helps you realize just how little you need in order to be comfortable."
The Martins' new home reminds me of the work of the sculptor who proclaimed that he simply removed every bit of stone that didn't look like his beautiful subject. This impeccable little farmhouse has all the elements of home, and none of the other stuff that competes with that perfect feeling of homey-ness. The only things left are the things that matter. Each piece is functional or beautiful in its own right, or it has a story.
"We have purchased very few new things throughout our marriage," Julie said. "Most things have been handed down to us or were flea market finds. The things I love all have a story and come from the people that I love." She points out a 100-year-old quilt made by her Aunt Mable when she was 16 that she still uses on one of the guest beds. "Special pieces have a way of telling you about the history and lives of those who owned them before you."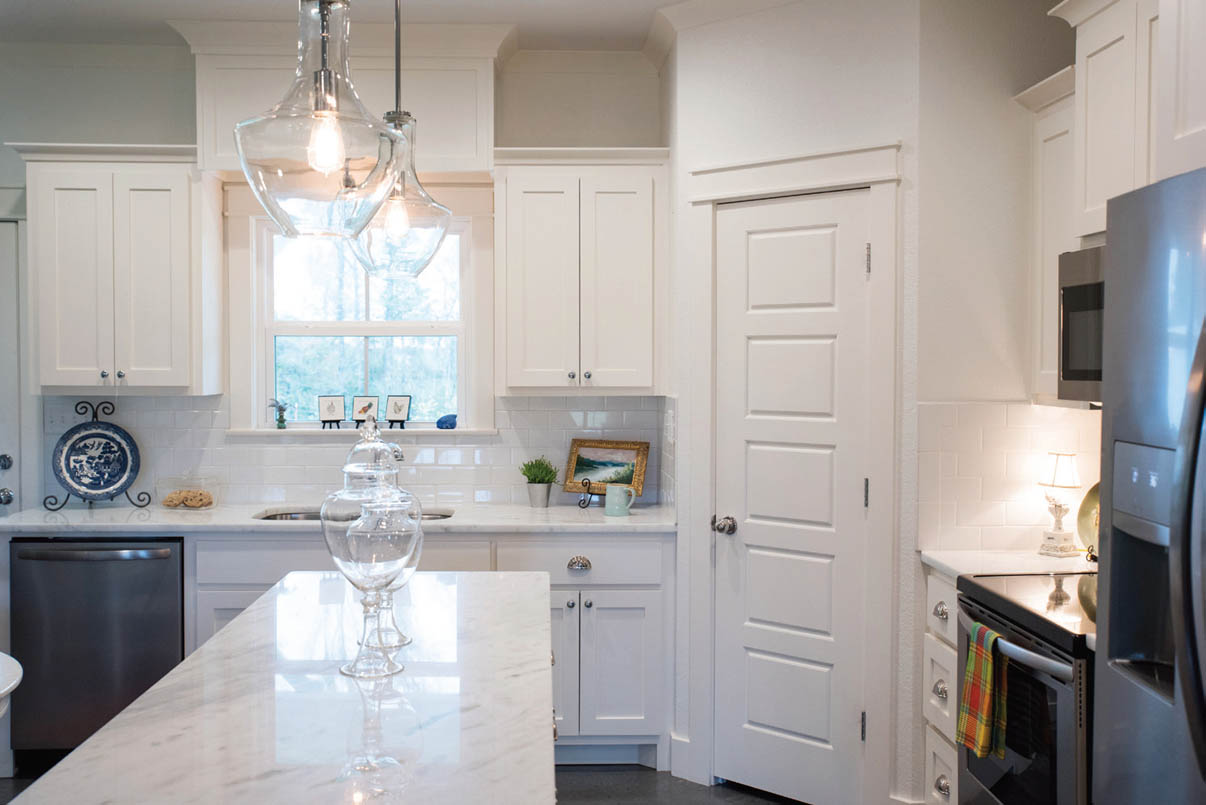 An antique bedroom suite was purchased by Julie's great-great-grandfather. "He must have been a man of means because he had it shipped up the Arkansas River to his home at the foot of Petit Jean Mountain. His second wife had the headboard cut down because she thought it was too tall. That tells me a little something about her, too!" Julie said with a grin.
One of Julie's prize possessions is a set of hand-painted china given to her as a wedding gift from her grandmother. Julie remembers her grandmother with adoration, describing her with words like "snuggley." "She began painting china about 1958 and became quite accomplished at it. Each piece was carefully painted in layers and fired in the kiln between each layer," Julie said as she imagined her grandmother toiling over every precious piece. "Surprisingly, she didn't have a hutch full of painted china. She shared these pieces with her friends and family. She made them for others and not for herself."    
The walls are filled with portraits and colorful paintings from local artists that illuminate in contrast with the white walls, much like pieces in a museum. Some of the paintings are Julie's own work, though she is quick to downplay her talent. "I never thought I was all that good as an artist, but I enjoyed the process, the outlet it provides, and sometimes the final product," she said. "Mostly, I'm self-taught through trial and error. Some things have been created simply for the process, and some out of necessity. I would see something I loved but could never afford and I would try to replicate it; not in a copying type of fashion, but just trying to capture the essence of a piece that I loved."
Julie's eye for good design is apparent in the detail of this timeless little farmhouse. The form and function would have been exactly the same a century ago, designed to complement and enhance the beauty and life of the country and built to withstand the rigors of farm living. "With animals inside and out, a farmhouse has to be durable," she said. "You never know when you might need to bring in a chicken for medical treatment or entertainment purposes!"
We share stories of our favorite hens of days past and their endearing personalities, with names like Helen Melon and Cornbread. We swap tales about chickens living in our homes, but Julie takes the cake when she tells of the time that her family hatched and raised 99 quail chicks in the closet! We agree that it's easy to fall in love with chickens, but it's best to try not to get too attached because they are fragile and will often break your heart.
Loving animals and letting them go is all part of life on the farm. Today, the Martin farm is alive and well with chickens pecking in the yard, prancing horses, proud bird dogs and pups begging for petting. "Now that we are here," Julie said, "most of all we are just grateful for this place. A place that is simple and financially responsible, where we can relax and enjoy our kids and 'the grands'. We didn't really start with a plan, but we prayed over each decision, then stepped aside and God has blessed us abundantly."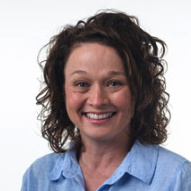 Latest posts by Donna Benton
(see all)