03 Aug

Family doctor continues legacy at Conway Regional's Vilonia clinic

Brian Bowlin, MD, Family Medicine, recently joined Conway Regional Medical Clinic-Vilonia, located at 1159 Main St., on Aug. 6.

Bowlin grew up in Conway and was inspired at an early age to pursue medicine by his father, Randal Bowlin, MD. Dr. Randal Bowlin has practiced Family Medicine in Conway since 1989. He currently practices at Banister-Lieblong Clinic in Conway and is a part of the Conway Regional Medical Staff.

Dr. Brian Bowlin said, "My wife and I are excited to return to Faulkner County to raise our family. I'm looking forward to serving the community alongside such highly-respected physicians as Drs. Gina McNew and Charles Himmler." Dr. Brian Bowlin and his wife, Chelsea, will reside in Vilonia with their son.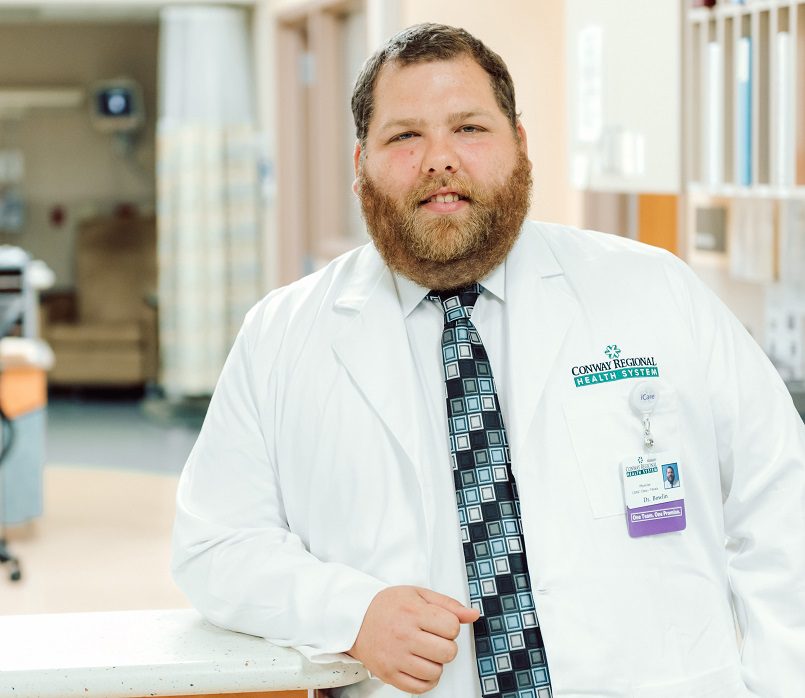 Bowlin earned his bachelor's degree from the University of Central Arkansas. He completed his Family Medicine residency at the University of Arkansas for Medical Sciences' Arkansas Health Education Center in Fort Smith and also holds a medical degree from UAMS in Little Rock.
"Vilonia is a growing community, and adding Dr. Bowlin is another step in providing care locally, while expanding our service throughout Faulkner County," said Rebekah Fincher, chief administrative officer for Conway Regional Health System.
For more information about Bowlin's practice or to book an appointment, call 501.796.8484.