21 Sep 2013

Fall: A harvest of favorite recipes

by Don Bingham

After a long, hot summer and with the rustle of autumn leaves beginning to fall, the season of harvest with cooler temperatures entices each of us to take out the recipe collection in search for those long-awaited fall favorites.

With the change of climate comes the thoughts of the flavors and textures we all hold dear of the seemingly timeless comfort foods — soups, chili, breads, pies — some from the storehouse of recipes from our heritage and some new ones we have added to the list! Whether time-consuming or quick "go-to" recipes, we all have those tried and true favorites that say, "Welcome fall."

This is also a special time to bring out the collection of dishes that will once again grace our table with time spent in entertaining. One of our dear friends, Frances Furlow, uses her "real" silverware every day; this has become a treat for us as well. Why not? Now that wedding silverware no longer sits in the china closet but adorns our daily fair, it offers in its own way a bit of encouragement and delight in dining, whether it's just two of us or 20. We have always enjoyed collecting antique dishes. While traveling it's fun to find unique and different place settings. Combined with the silver, fall decorations and conversation, the time spent can be magical.

First on our agenda is the changing of the guard to transform our home with the brilliant colors of the fall season. We appoint with pumpkins, fall foliage and even change a painting or two to reflect the harvest season approaching. Our collection of materials to work with is second only to the large amounts of Christmas decorations, and it is always a delightful time to reacquaint ourselves with the opening of each large plastic container and pull out the vines, berries, leaves and gourds and mix and mingle them with antique books, dishes and photos. Fall is enchanting and offers the perfect setting for those favorite recipes.

The German Apple Cake has a longstanding history of being one of our all-time favorites. It is not a pie, nor a cake, a custard or a cheesecake; it's a combination of all of these! It's heavy, but light, fruity but rich! The cake is done in a spring form pan and uses the German technique of breadcrumbs on top of the crust to lessen the liquid from the apples during baking. The apples are surrounded with a custard filling that, when baked, provides the apples with a delicious support, glazed with apricot jam!

Whatever your favorites might be, enjoy family, friends and fellowship by celebrating the arrival of fall, and celebrate with cooking!

German Apple Cake

1-2-3 Dough, halved

4-5 large baking apples

1/2 cup heavy cream

Juice of 1 lemon

2 eggs

1 tablespoon cornstarch

1 cup sour cream

1/2 cup granulated sugar, or less depending on apples

Few drops vanilla

Breadcrumbs

Apricot Glaze


Peel apples, core and cut in half. Cut small strips crosswise on top of the apples to score them. Sprinkle the bottom of the crust with the breadcrumbs to form a thin, even layer. Place the apples in the pan, rounded side up. Fill in spaces with pieces of apple. Mix the rest of the ingredients together and pour over the apples. Bake in a preheated 375 degree oven for 60 to 90 minutes, or until the apples are tender and the filling is set. Cool slightly and paint the top of the cake with melted Apricot Glaze. Serves 8-12.

1-2-3 Dough

1 cup granulated sugar

2 cups butter

3 cups all-purpose flour

1 egg

Mix all ingredients together until well blended. Chill. Dough can be stored for a week or two in the refrigerator, or can be frozen. This amount of dough is enough to make two cakes. If you need only enough for one crust, halve the ingredients and eliminate the egg.

Pumpkin-Nut Bread

1 1/2 cups all-purpose flour, sifted

1 1/4 teaspoons soda

1 teaspoon salt

1 teaspoon ground cinnamon

1/2 teaspoon ground nutmeg

1 cup pumpkin, canned or fresh

1 cup granulated sugar

1/2 cup buttermilk

1 egg

2 tablespoons soft butter

1 cup chopped pecans

Sift together flour, soda, salt and spices. Combine pumpkin, sugar, buttermilk and egg in mixing bowl. Add dry ingredients and butter; beat until well blended. Stir in nuts. Spread in well-greased loaf pan. Bake at 350 for 1 hour or until toothpick inserted in center comes out clean. Makes 1 loaf.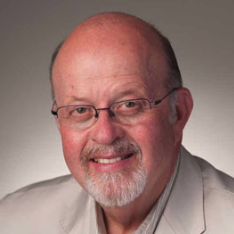 Latest posts by Don Bingham
(see all)