31 Jul 2021

Faith in the future

Posted at 10:04 PMh

in

News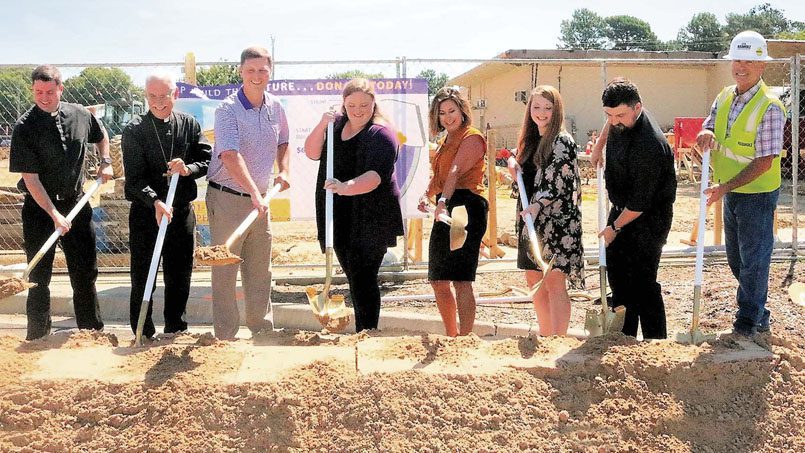 Many members of the 501 community gathered on June 30 as St. Joseph School formally broke ground on a new high school building as part of their "Our Faith, Our Children, Our Future School" capital campaign. The two-story, 39,000-square-foot facility will replace the current high school that was constructed 70 years ago. The facility will feature regular as well as specialty classrooms, a student union, a black box theater, as well as biology, chemistry and computer labs, all built to give the students a true 21st-century learning experience.
Chairman Emeritus Charles Nabholz of Nabholz Construction addressed the groundbreaking audience, mentioning that he and fellow attendee Ray Luyet had been present for the dedication of the old high school in 1951.
The school has raised close to $9 million of their overall goal of $10.9 million, including a $4 million matching grant and a $1 million pledge from the volunteer-run, St. Joseph Flea Market.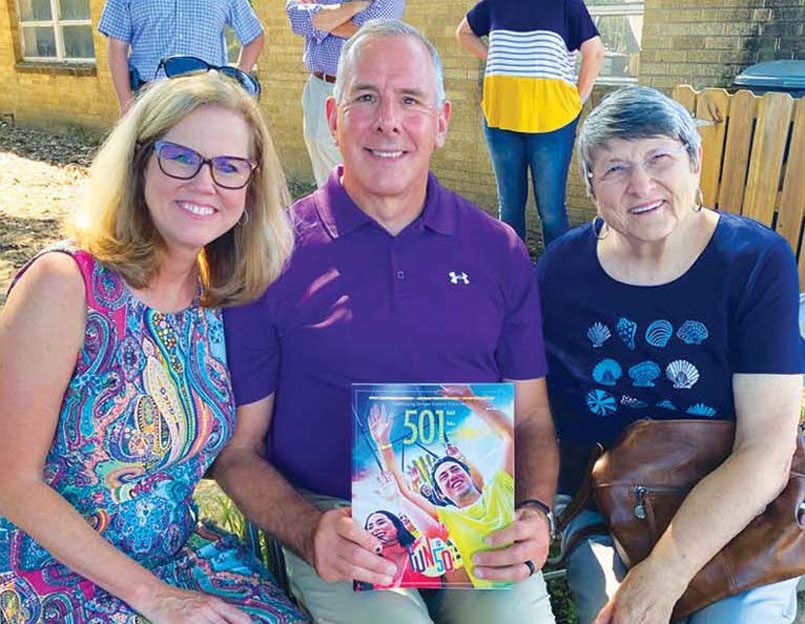 "St. Joseph School appreciates the Conway community and all the support given to the school since it began in 1879, and would welcome a pledge or one-time gift to complete the project," said Teri Breeding, director of marketing and communications for St. Joseph. Bishop Anthony Taylor blessed the site and prayed for the successful completion of the project and for the safety of the workers.