01 Jun 2021

Fairfield Bay creates rocky road of fun

By Dwain Hebda

Fairfield Bay offers residents an embarrassment of recreational riches, from the sparkling clear lake to the emerald forest trails and clean mountain air. Recently, the north-central Arkansas town added another feature to an already full list of amenities with the completion of ATV trails. 

"I've always felt like we're an outdoor wilderness playground," said John Conry, manager of the Fairfield Bay Marina and head of marketing and advertising for the resort community. "We now have over 90 miles of ATV and side-by-side trails that people can ride. And people come from all over the state and country to ride these. There's probably 30 miles of hiking trails and single-track biking trails, too."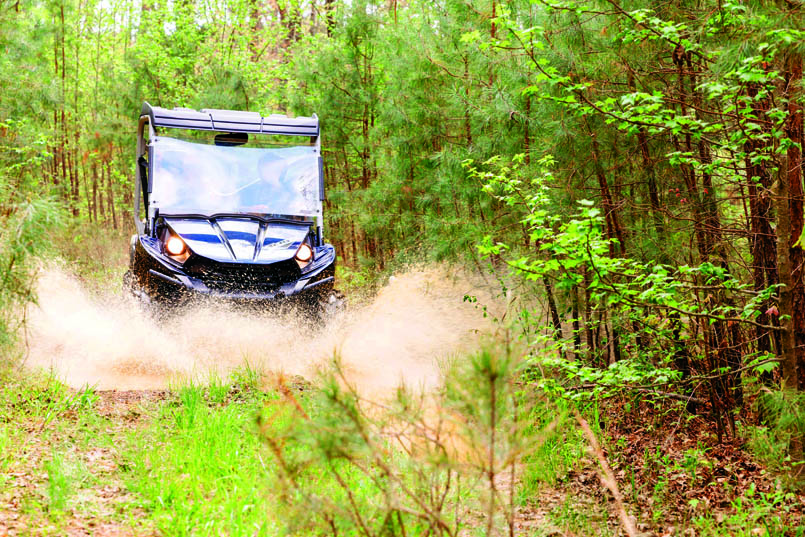 Conry, an avid hiker, was a catalyst for the creation of the community's hiking trails, starting about seven years ago.
"Fairfield Bay was originally designed with hundreds of miles of roads cut into it," he explained. "Well, that didn't happen and as of 1993, everything fell through. So, these roads got overgrown.
"We'd hike these roads and we'd find waterfalls and rock formations. There was just beautiful hiking, so we created multiple hiking trails. And that's how it all started."
After turning some of the roads into hiking and biking routes, ATV trails started coming online around 2018.
"The ATV trails can be shared by [hikers] or ATVs while the hiking and biking trails are just for hiking and mountain biking, single-track," Conry said. "Arkansas passed a law that if you are within three miles of a trailhead, you could drive your ATV on a paved road. So, we made sure all the trailheads in Fairfield Bay are within three miles of a paved road."
Now that the trails are physically completed, community activists are tweaking the system to make them more user-friendly.
"We're trying to make things much more efficient and trying to enter the 21st century, so to speak," Conry said. "We're going to put QR codes on all of our trail signs, so that anybody on an ATV or a hiking trail can take a picture with their phone and the maps will be automatically on their phone. It will show where they're at and where the trailhead is.
"There's multiple benefits to that. Number one, it makes the trails easy to follow. And if an accident happens, we can find them right away."
Conry may have been at the forefront of the projects, but he's quick to point out he wasn't the only one who pitched in to get things done.
"So far, it's all been volunteer help for the labor. The signs have all been donated by the Fairfield Bay Community Club," he said, noting the many willing hands that set about the project are what make Fairfield Bay the special community that it is.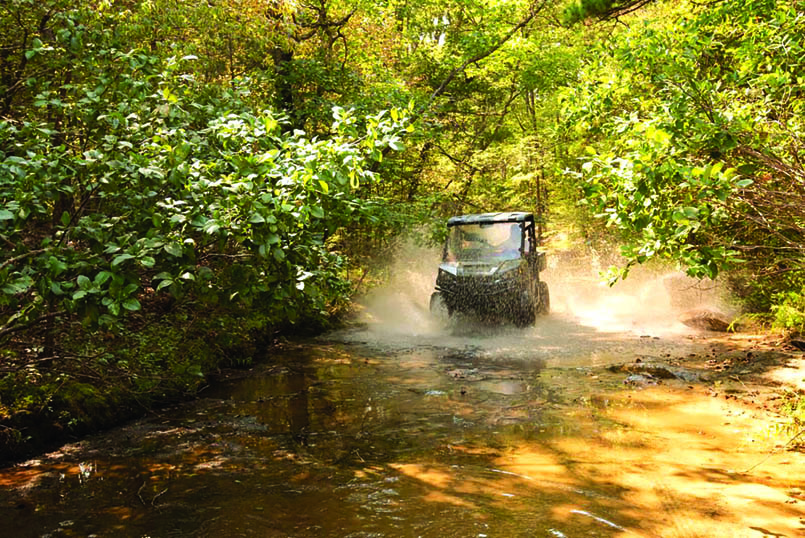 "Everybody here wants everything to prosper," Conry said. "This is great controlled growth because we have a 14,000-acre outdoor wilderness playground and only 2,200 permanent residents, which equates to about 860 permanent households.
"Now every weekend, we grow to about 6,000 to 8,000 people because all of these weekend owners that own condos and weekend homes show up, and they use the marina and the trails and the golf courses. That's been a joy to watch develop."
Such amenities are also an investment in the city's future, Conry said. At 67, he's still the prototypical demographic for Fairfield Bay — but times are changing, and creating more attractions today results in more full-time residents tomorrow.
"You know, I'm a baby boomer. I'm 67 years old and I'm pretty active," he said. "But as I've watched, at least from the marina standpoint and our marketing and our ATVs, we have a lot of people who are buying condos in their 30s and 40s and 50s. They're using it as a weekend home, with the goal of ultimately living here full-time when they retire.
"I've seen dozens of couples here in the last five or six years who were weekenders and then, all of a sudden, they're here full-time."
Considering the community's recreational riches, it's no surprise.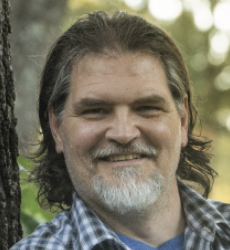 Latest posts by Dwain Hebda
(see all)