Motown legends highlight 2008-09 schedule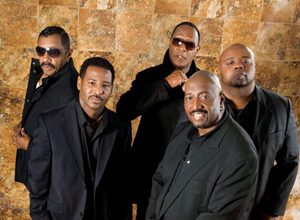 Motown legends to international performers will be making their way to the University of Central Arkansas at Conway over the next year in what has been described as "the perfect season."
UCA recently released its 2008-2009 Public Appearances season.
"This is a very bright season of great shows that demonstrate the same variety we have presented over the past eight years," said Guy Couch, director of UCA Public Appearances since the 1,200-seat Donald W. Reynolds Performance Hall opened in September 2000. "We have lined up a group of shows that are sure to please the UCA community, as well as individuals and families in Conway and all over Central Arkansas.
"This really may be 'The Perfect Season.'"
Opening the season will be the Golden Dragon Acrobats of China on Sept. 19-20. This amazing company represents the best of time-honored traditions of Chinese acrobatics, which began more than 25 centuries ago.
During UCA Homecoming Week, two Motown forces – the Temptations and the Four Tops – take the stage together for a concert that may literally bring down the house. Lucky ticket holders will be dancing to hits like "My Girl," "The Way You Do the Things You Do," "Ain't No Woman Like the One I Love," and "Standing in the Shadow of Love."
UCA President Lu Hardin and his wife, Mary, will host this once-in-a-lifetime show, scheduled for Thursday, Oct. 9, with a special 8 p.m. curtain.
Remaining shows in the fall include a fascinating classical concert called Marsalis Brasilianos, featuring saxophonist Branford Marsalis and the 30-member Filharmonia Brasileira in a tribute to the music of Brazilian composer Heitor Villa-Lobos (Oct. 20); a program of modern dance by Israeli choreographer Ohad Naharin called Minus One, performed by the 29-member Les Grands Ballets Canadiens de Montreal (Nov. 11); and a Sunday afternoon performance of "A Celtic Christmas" by the Boys of the Lough at 4 p.m. Dec. 7.
Rounding out the season is the very hot Argentine ballroom dance show called Tango Fire on Feb. 5, and the wonderful Poncho Sanchez Latin Jazz Band on March 5. The 2008-2009 season culminates with a concert by America's Bluegrass Sweetheart Rhonda Vincent and her band, The Rage, on April 30.
Season tickets are now on sale. Call or come by UCA Ticket Central during regular box office hours, 10 a.m. to 4 p.m., Monday through Friday. The toll free phone number is 866-810-0012. Conway residents should call 450-3265.
More information about the season is available online at www.uca.edu/reynolds. Single tickets to all shows go on sale on Monday, Aug. 11.