06 Mar 2021

Everyone can be a ninja

Posted at 8:06 AMh

in

News

By Jeremy Higginbotham

Akbar Gbajabiamila followed an unlikely path to success. He was a football star who didn't pick up the sport until his senior year. He was a former NFL player who spent his early retirement years selling AstroTurf and now co-hosts one of America's highest-rated competition programs. In short: The "American Ninja Warrior" star knows what it takes to meet a challenge. On Tuesday, April 26, he will share his incredible journey at Reynolds Performance Hall at the University of Central Arkansas.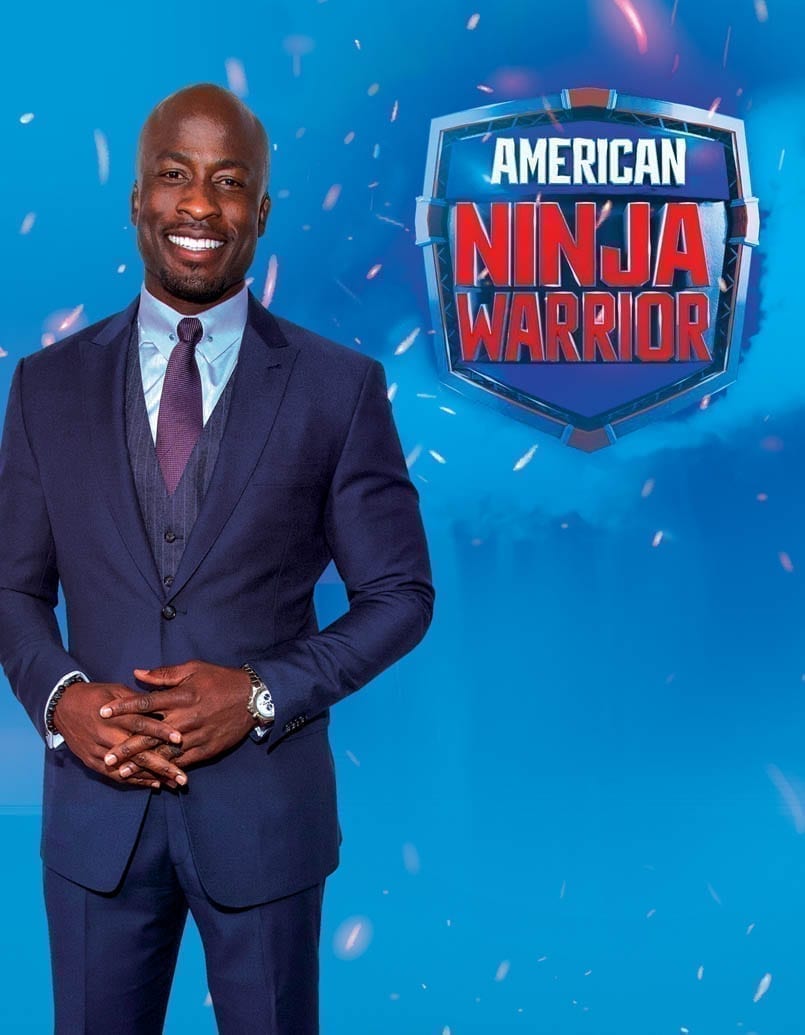 "For me, it is such a blessing to be part of 'American Ninja Warrior,'" Akbar said. "It speaks to who I am at the core. Like most people, I can string moments of my life together through overcoming obstacles. I host a show that tells the stories of these ninjas from all around the world that overcome physical obstacles and it makes me think about my own personal challenges. It is what motivated me to write my own book, 'Everyone Can Be a Ninja.'"
With the current pandemic, all of us are facing obstacles never seen during our lifetimes. "There have been disruptions of learning, workflow, households, parenting and on and on," Akbar said. He specifically noted the challenges college students are meeting and the advice he has for rising above them. "It's an homage to my NFL days, but the key takeaway is being able to formulate a game plan to navigate through obstacles, whether they be physical or mental. It is scary at times, but my hope is to inspire." 
Even within the "American Ninja Warrior" community, Akbar said he has witnessed the competitors struggling. A well-known participant recently shared doubts with Akbar about returning to the upcoming season of the show and said he was considering retirement. "I asked why he would want to do that, as he is one of the top ninjas in the entire world. But I understand his anxiety and pressure. 
 "I said, 'Oh, I have been where he is in life … twice,'" Akbar said. The first time was after he graduated college as an undrafted free agent. "There was a moment of uncertainty for me. 'Where am I going to go? How am I going to provide? I can't go back home after graduating college and be considered a failure and live with my parents.'" The college player ended up being signed by the Oakland Raiders. The second time was when Akbar left the NFL. 
"I went through an identity crisis," he said. "It distorted my feelings about myself, the value of myself and what I could offer. That is what forced me to figure out what I am really passionate about. I realized that busyness and insecurity oftentimes blind us from being able to focus in on who we are and where we are going." Akbar eventually found himself as the face of an NBC hit.
Akbar said what he finds most rewarding about being part of the American Ninja franchise is that it is truly one of the few programs available today that can bring entire families together. The broadcaster also takes pride that the competition shows anyone can achieve their dreams. 
"All sports have relatable events, but not everybody can relate to Lebron James, Bret Farve and especially Tom Brady! But the backstories of the ninja warriors show that they are ordinary people. People naturally gravitate to them, because they are so relatable. 
Something else that sets the program apart, Akbar said, is the true sense of encouragement that runs through the ninja community. These ninjas are cheering each other on. We all as humans have a natural tendency to be envious of others — especially when you are extremely competitive. They are on the sidelines supporting each other, sharing tips and notes." Akbar said he has taken this same message to his own children. "I teach them to be happy for others, to take that time to cheer people on in their success. It's what I strive to do when I speak to the audience in Conway … hopefully inspiring and encouraging them during this time of uncertainty."
Tickets are on sale now for an evening with Akbar Gbajabiamila at uca.edu/publicappearances or by calling the Reynolds Performance Hall box office at 501.450.3265. The show begins at 7:30 p.m., Tuesday, April 6. Prices are $15.00 for the general public and $5 for children/students.