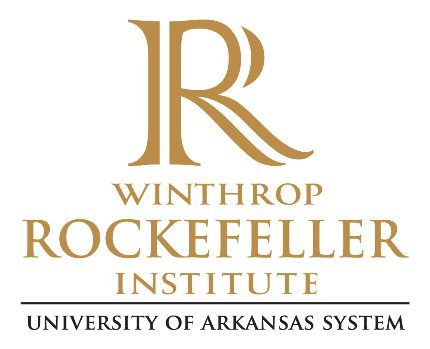 31 Oct 2016

Entrepreneurship expert to speak at Uncommon Communities

Posted at 2:37 PMh

in

News

The keynote address for the November session of Uncommon Communities will be delivered by Steve Radley, president and CEO of NetWork Kansas.


Radley's presentation, "The Entrepreneurship Edge: Creating a More Entrepreneurial Community," will take place from noon to 2 p.m. Friday, Nov. 4, at the Winthrop Rockefeller Institute atop Petit Jean Mountain.


Radley's address is open to the public and free of charge, though advance registration is required. Lunch can be purchased during registration.


Radley began his career in the private sector as the 28th employee of technology startup Brite Voice Systems, which grew from a worth of $6 million to more than $175 million.

Since then, Radley has co-owned two businesses and serves on boards and advisory councils for the Federal Reserve Bank of Kansas City and various centers for entrepreneurship at higher education universities across the Midwest. He holds a master of business administration degree from Wichita State University and a master of arts in Christian ministry from Friends University.


"Too often we get locked in to thinking about economic development as trying to attract the next super project," said Janet Harris, director of programs for the Winthrop Rockefeller Institute. "Steve Radley will bring a refreshing perspective and key insight into the concept of 'economic gardening,' or how we grow our own success through entrepreneurialism."


According to its website, "NetWork Kansas is devoted to the growth of entrepreneurship and small businesses throughout the state of Kansas. Our mission is to promote an entrepreneurial environment by providing a central portal that connects entrepreneurs and small business owners with the right resources — Expertise, Education and Economic Resources — when they are needed most. In pursuit of this mission, we partner with well-respected business development organizations and educational institutions that work with entrepreneurs and small business owners who have the vision and potential to succeed. The result is a seamless system that accelerates economic and community development in Kansas."


To register or to learn more, go to rockefellerinstitute.org/uncommon or contact Program Officer Cary Tyson at [email protected].


Uncommon Communities is a community and economic development initiative that provides participants, chosen by their respective communities, the opportunity to attend five carefully crafted sessions at the Winthrop Rockefeller Institute over the course of a year. Each of the five counties in the pilot group – Conway, Perry, Pope, Van Buren and Yell – is invited to send six participants to the sessions, which are held for a day and a half, every other month. The sessions were designed based on feedback from the counties when asked what skills and resources they needed to accomplish their goals and include: community leadership development, economic development in the new economy; tourism, marketing and branding; quality of place and placemaking; and exemplary communities moving forward. Each session brings renowned speakers from across the United States plus throughout Arkansas. In addition, many of the sessions are interactive and give participants the opportunity to work in groups and learn from other participating counties.


Uncommon Communities marries the wisdom and proven methodology of Dr. Vaughn Grisham, a celebrated community development expert and professor emeritus of sociology and founding director of the McLean Institute for Community Development at the University of Mississippi, with the award-winning Breakthrough Solutions partnership – under the direction of Dr. Mark Peterson at the University of Arkansas Cooperative Extension Service – and the expertise of Dr. Roby Robertson, retired professor of public administration and former director of the Institute of Government at the University of Arkansas at Little Rock.


To learn more, call 501.727.5435, visit rockefellerinstitute.org, or stay connected through Twitter and Facebook.