30 Nov 2021

Entertaining with the savory roquefort cheesecake

By Don Bingham

We love to have guests in our home. The parties we host will range from full-scale meals to simple appetizers. One of our favorite appetizers is called Roquefort Cheesecake. It is a cousin to the sweet dessert cheesecake but is a savory, rich appetizer with a mild blue-cheese touch. It is perfect for a heavier appetizer, or even a small wedge for a first course. We like to pair it with fresh fruit (pears, dates, nuts, and grapes). The recipe is a little time-consuming but not difficult. A food processor is almost a must and makes the preparation much more simple. A sure key to the success of this dish is to bake it full-time, turn the oven off, and let the cheesecake cool in the oven for an additional hour. The top will be brown but not burnt. Let the cheesecake cool completely before releasing the sides of the springform pan. This dish may be done in two or three smaller springform pans, adding grapes, nuts, pears, and dates. What a unique appetizer to share with friends!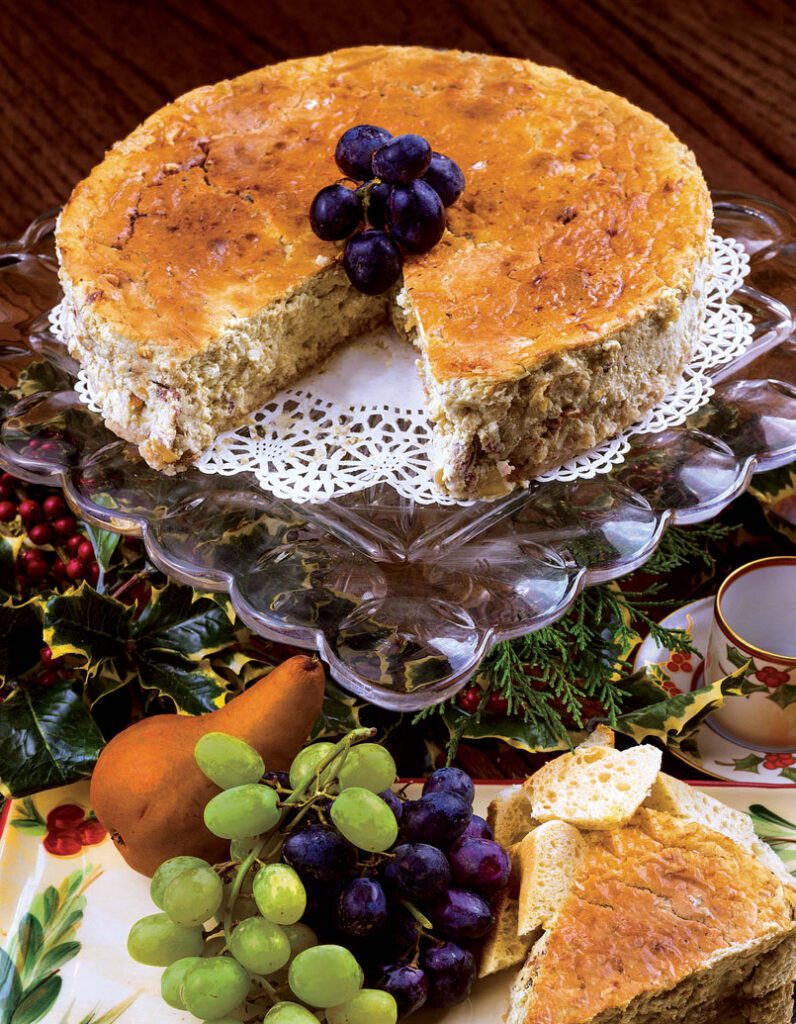 Roquefort cheesecake
Can be served as an appetizer or a small wedge for a first course.
1 ½ tablespoons butter (for pan)
½ cup bread crumbs, lightly toasted
¼ cup freshly grated Parmesan cheese
½ pound sliced bacon
1 medium onion, minced
1 ¾ pounds cream cheese
½ pound Roquefort cheese
4 eggs
1/3 cup whipping cream
½ teaspoon salt
2 to 3 drops hot pepper sauce
Preheat the oven to 325. Butter 9-inch springform pan. Mix bread crumbs and Parmesan. Sprinkle mixture in pan, turning to coat. Refrigerate.
Fry bacon in a heavy medium skillet until crispy, remove from pan using tongs, and drain on a paper towel. Pour off all but about 1 tablespoon of bacon fat from the skillet. Add onion. Cover and cook over low heat until translucent, stirring occasionally, about 10 minutes.
Crumble bacon. Mix cream cheese and process until smooth. Add eggs, cream, salt, and pepper sauce and process until smooth. Blend in bacon and onion. The filling should retain some texture. Pour into the prepared pan.
Set the pan in a roasting pan. Add enough hot water to come halfway up the sides of the springform. Bake for 1 hour and 20 minutes. Turn the oven off and cool cheesecake about one hour with the door ajar. Transfer to rack. Cool to room temperature before removing it from the pan and serving. Makes 12 servings. Serve with toast points, toasted French bread, crackers, or pita bread. Refrigerate leftovers.
Combine sugar substitute, corn syrup, cocoa butter, and half and half in a saucepan. Bring to a boil. Boil for 3 minutes, stirring constantly. Remove from heat, add vanilla and salt. Cool and drizzle over the pie.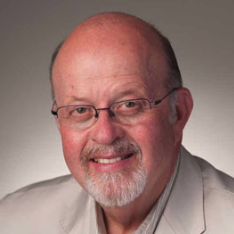 Latest posts by Don Bingham
(see all)