20 Dec

Enjoying the ride in the 501

Story and photos
by Mike Kemp

Nirvana on a motorcycle is not found in the straight and narrow. It's found leaned over in a corner.

It's experienced on a remote stretch of road, and less so on a slab of interstate. Your destination may be the same, but a motorcyclist understands the cliché that it's more about the trip and less about the destination.

And motorcyclists always have their favorite roads to travel when air therapy is needed. The 501 area code encompasses some of the more populated areas of the state, but within minutes you can find unpopulated stretches of roads that provide motorcyclists with tasty curves and beautiful scenery. 

One of my favorite routes takes me to Petit Jean State Park and loops over to Rose Creek via state highways 155 and 324. Petit Jean Mountain is one of the prettiest vistas in the state and makes a nice stop to break up the ride. From Conway, I ride Highway 60 to Perry County, making my way through Houston and taking Highway 113 to Oppelo before climbing the mountain on Highway 154.

On top of the mountain – and after a stop at one of several overlooks – I like to head back down the mountain on the twisty roads leading to Rose Creek. It eventually intersects Highway 10 that loops me back toward Perryville and eventually home.

Following Highway 154 west from Petit Jean can take you to one the state's nicest scenic byways, state Highway 7. It runs the length of the state from the southern border to its terminus in the north. Although it runs through many counties, the section of the road in Garland County near the community of Hollis is a delicious stretch of curves that are some of the best in the state.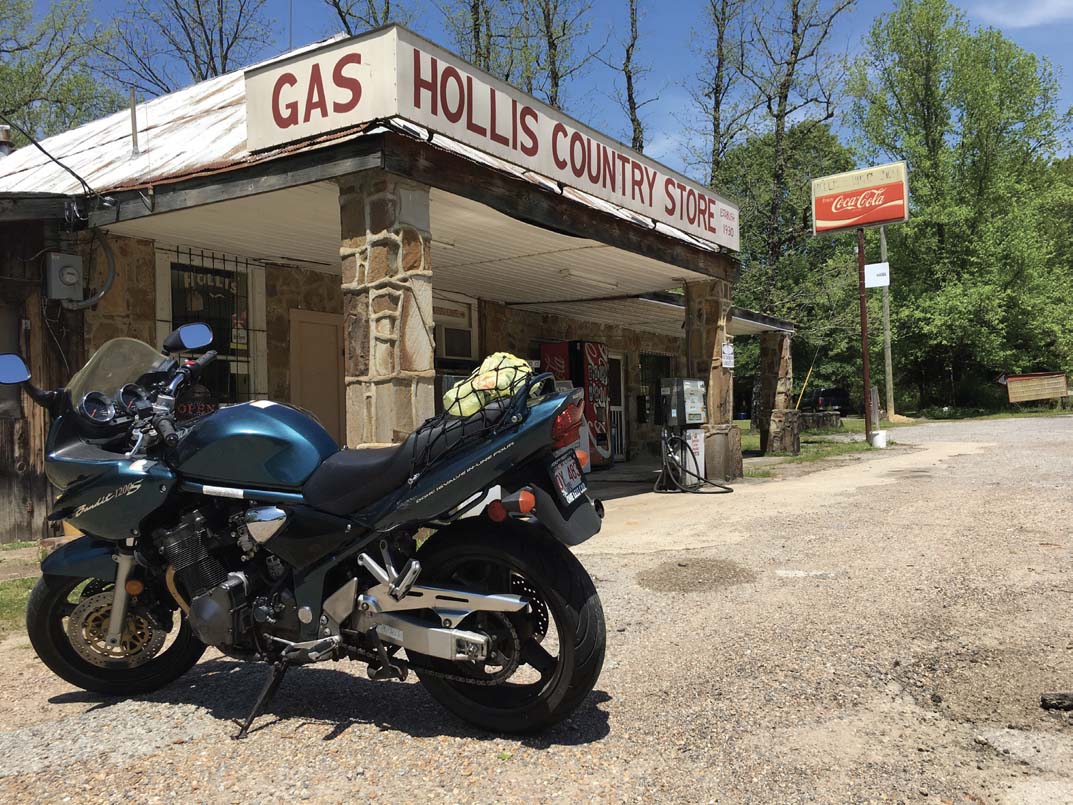 The stretch in particular is at its best when it starts winding its way north from Jessieville to the intersection of Highway 60. Don't forget to make a stop at the Hollis Country Store. In a structure that was built in 1931 with other portions built in the 1950s, the friendly clerk can whip up a great ham sandwich for hungry riders eager for a break from the twisties.
Moving further north in the 501 also leads to awesome stretches of road. The topography dictates that roads are snaked around Greers Ferry Lake, which means fun rides for motorcyclists. Crossing Greers Ferry on Highway 16 near Edgemont, a section of tight turns greets enthusiasts wanting to remove excess metal from their foot pegs.
Following 16 to Highway 9 leads riders back to Clinton, which gives them the choice of several great side roads. Highway 16 heading west from Clinton is a great ride, which eventually deposits riders back on Highway 7.
Another side trip through Van Buren and Conway counties is Highway 95, accessed from Highway 65 in Clinton and eventually taking riders back to Morrilton. Although the southern portion of this route has more straight stretches, the northern sections feature fun sweeping curves to add to a rider's fun.
Highway 287 veers off of 95 and makes for a fun, short blast for sport bikers and cruisers alike. Although it's a very short stretch, it's still one that makes for a nice break during a ride.
One of my most-traveled routes out of Conway is the Wye Mountain area. Many riders enjoy the stretch of Highway 113 heading south from Bigelow, particularly a stretch of tight curves a few miles after leaving the community.
Although many riders opt to head back east on Highway 300 to Roland and Pinnacle Mountain, I prefer staying on 113 until it intersects with Highway 10. It joins Highway 9 at Williams Junction and heads north through some fun sweepers in the eastern edge of the Ouachita National Forest. I loop back on Highway 216 before hitting 300 then 113 back into Bigelow and eventually Conway.
Another jewel is a loop of roads around Prim in Cleburne County. From Highway 92, riders can join the loop either on Highway 225 or 263. Either road leads you to the greater Prim metropolitan area, where they intersect. The stretches around Greers Ferry Lake can be pretty tight and technical, though; newer riders may want to work up to these roads.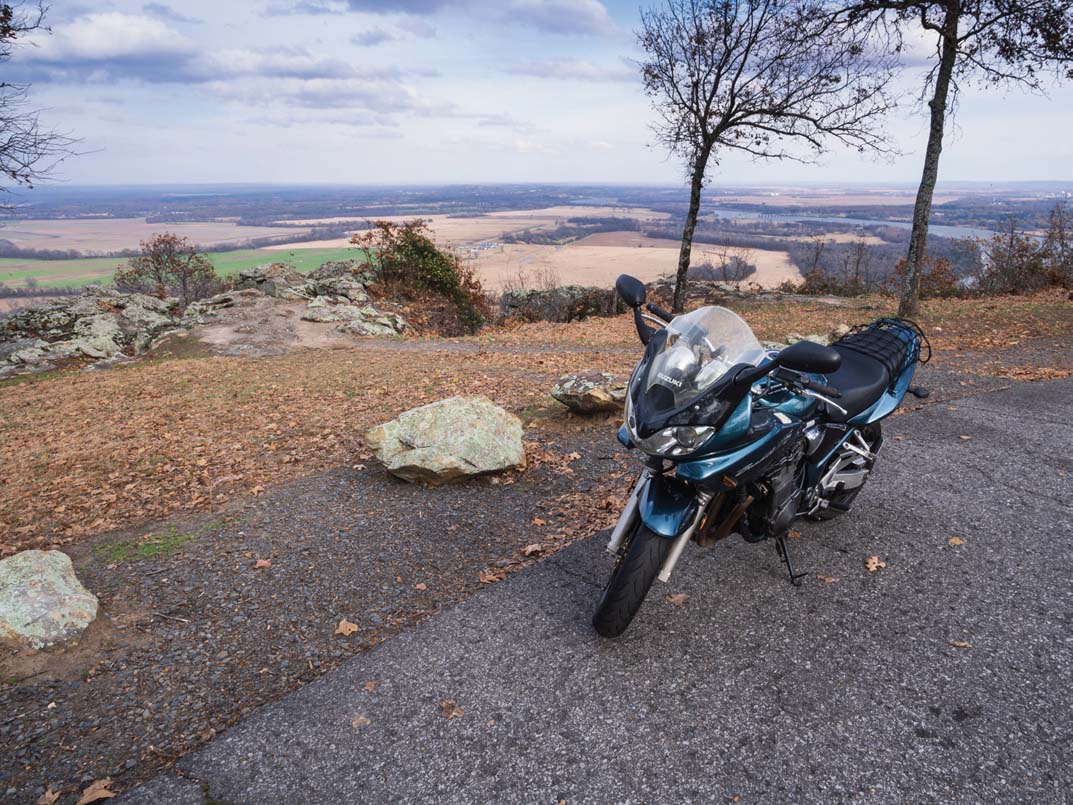 I also have a tradition that was handed down in some form by my Uncle Randy, who was my riding mentor for many years. Whenever I travel a new road, I take a highlighter and trace it out on a map upon my return. My personal map is now about 15 years old, and has been taped and re-taped, but I sometimes carefully retrieve it and remember fun days discovering roads and planning to tackle roads I have yet to ride.
Living in the 501 can be a bounty for riders. If you can't find a road you enjoy, you're centrally located and just a short ride to great roads in other area codes.
And, should you find yourself in the 501, look for the guy on the old Suzuki Bandit in high-vis gear. I would be happy to show you around.