29 Nov 2022

EnergySmart 2022

By Beth Jimmerson

Whether you prefer a light touch or are the next Clark Griswold, holiday lights are a part of the season. While traditional string lights and decorative lights are a staple, they can use significant amounts of energy. The U.S. Department of Energy reports that annually, American Christmas lights consume 6.6 billion kilowatt-hours of electricity — that's enough to power 14 million refrigerators.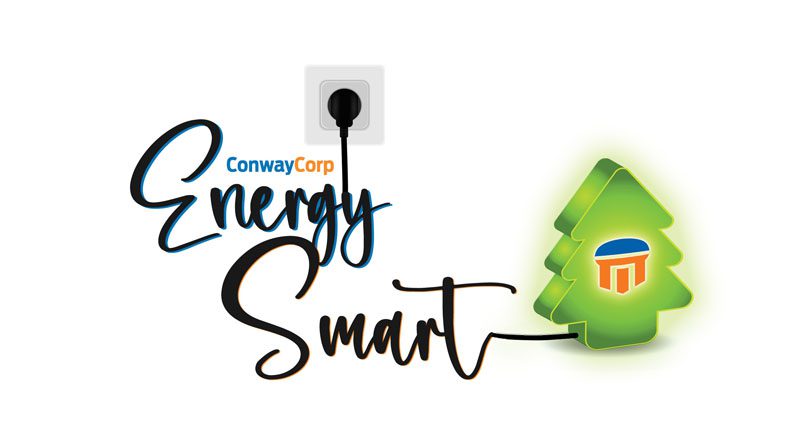 At a time when we're already worried about additional shopping, traveling and hosting, you don't need to worry about your next utility bill. Luckily, there are a few ways to decorate for the holiday while keeping efficiency in mind and your energy costs down.
ENERGY-EFFICIENT LIGHTS
It's time to toss out your old strings of lights. Today's newer LED lights let you shine through the holidays for a fraction of the cost.
Outdoor LED lights use 80 to 90 percent less energy than incandescent string lights so you can stay festive while saving energy. Plus, they last up to 100,000 hours – around 10 years – versus the 3,000 average lifespan for incandescent Christmas lights.
If you have a typical modest Christmas display on your home, your energy costs would be approximately $10-15 for incandescent lights but only around $2 for LEDs for the entire holiday season. And the savings improve with every addition to your holiday display.
For heavy usage where people slow down to see your house, the typical energy costs would be approximately $115 for traditional lights versus $15-20 for LED lights.
For a jaw-dropping display where people actually make your house a destination to admire your holiday cheer, the costs could be more than $300 with traditional lighting versus a modest $40-50 with LEDs.
BENEFITS OF LED LIGHTS
It's clear LED holiday lights are the front-runner for economical Christmas decoration. In fact, the U.S. Department of Energy calculates the cost of lighting a 6-foot Christmas tree with LED mini-lights for 12 hours a day only adds 82 cents of additional power consumption over the holiday season. But that's not the only benefit.
With traditional lights, you can only connect four or five strings of lights together on one outlet, limiting the amount of lights you can safely use in one area. With LED lights, you can safely connect 20-plus light strings together. If the ultimate decorations are your holiday dream, LED lights are the safer solution.
LED Christmas lights also come in a wider range of colors, are generally brighter than incandescent light strings and even come in strings connected to dimmers for different lighting effects. Look for warm white to recreate the look of incandescent bulbs.
LED light sets are generally rated to last decades, not just a season or two, meaning you can keep adding to your holiday collection each year instead of merely replacing burned-out old versions of the same lights year after year.
LED lights are also great inside because they don't produce any heat, unlike incandescent bulbs. This means they're safe for use within reach of children and pets and pose almost no fire danger in case you have dry trees or grass in your landscape. This is especially true when considering LED bulbs for indoor use on natural trees.
CHRISTMAS LIGHTS AND ELECTRICAL SAFETY
LED lights burn with less heat, which reduces the risk of fire. But electrical safety with Christmas lights is still an important topic. According to the National Fire Protection Association, nearly half of home Christmas tree fires were caused by faulty electrical plugs or lighting equipment. The easiest way to avoid the issue? Use an artificial tree that is labeled fire retardant. If it does catch fire, it will resist burning and the fire will be easier to put out.
For indoor decorations, make sure any extension cords are rated for the number of lights you are plugging in and the distance the cord is running. Occasionally check the extension cord at the electrical outlet – if the outlet or extension cord is warm, that's a problem. Unplug the lights and talk to an electrician.
Extension cords have a big role in outdoor lighting safety as well. Use an extension cord that's rated for outdoor use and based on how far the power needs to travel. If you need a longer cord, purchase one with a 12- or 10-gauge weight. For strings of lights, use 16-gauge extension cords for light runs of 25 feet or less and go with a heavier duty 14-gauge cord for runs more than 25 feet.
You can always save energy and have a safer Christmas by skipping decorations all together, but it's just not the holidays without a few twinkling lights. It's easy to stay safe and save money while still enjoying all the season has to offer. If you haven't switched to LED lights yet, now is the time.
Looking for more ways to save? Visit ConwayCorp.com/EnergySmart and find energy-saving tips or call 450.6000 to schedule a free energy audit from a Conway Corp certified energy professional.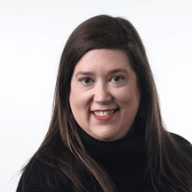 Latest posts by Beth Jimmerson
(see all)