31 Jul 2021

Energy Smart homes

By Beth Jimmerson

Conway Corp's Energy Smart program is one of the many ways we're balancing increasing demands for electricity with our commitment to providing affordable rates while enhancing the quality of life for our friends and neighbors. 

We're dedicated to making homes in Conway energy efficient, and that's why we created the Energy Smart New Home Program to recognize builders who implement efficiency construction and equipment measures. Recognized builders adhere to stringent construction guidelines, and Energy Smart Homes are proven by the U.S. Department of Energy to be 20 to 30 percent more energy efficient than a standard built home. 
Energy Smart Homes combine state-of-the-art energy-efficient construction, windows, appliances and lighting to reduce home energy use as cost-effectively as possible. Energy Smart Homes save energy and money, while being more comfortable and durable.
Homebuyers should consider the benefits of a Conway Corp Energy Smart Home when looking for a new home. Energy Smart Homes perform better for the homeowner and the environment thanks to a variety of features including insulation, high-performance windows, tight construction and ducts and efficient heating and cooling equipment. All homes that receive the Energy Smart designation are independently audited by a Conway Corp energy professional to ensure proper construction and guidelines have been followed.
Energy Smart Home Features
Effective Insulation – Properly installed insulation in floors, walls and attics ensure even temperatures throughout the house while reducing energy use.
High-Performance/Low-E Windows – Energy–efficient windows employ advanced technologies such as protective coatings and improved frames to help keep heat in during the winter and out during the summer while blocking ultraviolet sunlight that can discolor carpet and furnishings.
Tight Construction and Ducts – A tightly sealed home improves comfort and indoor air quality, while lowering utility and maintenance costs. At the same time, sealing holes and cracks in a home's envelope and in the heating and cooling duct systems reduces drafts, moisture, dust, pollen and noise.
High-Efficiency Heating & Cooling Equipment – Energy-efficient, properly installed heating and cooling systems use less energy and save money. In addition, they're quieter, reduce indoor humidity and improve the overall comfort of the home.
High-Efficiency Lighting and Appliances – Energy Smart Homes are also equipped with Energy STAR qualified products like light fixtures, fluorescent bulbs, ventilation fans and appliances like refrigerators, dishwashers and washing machines that reduce overall energy use in the home.
Low-Flow Water Products – Products like low-flow shower heads and toilets conserve water and reduce utility costs.
Energy Smart Home Benefits
Energy Savings – Not all homes are energy efficient. Many builders claim their homes are energy efficient, but Energy Smart Builders have the certification to back it up.
Lower Ownership Cost – Compared to standard-built homes, Energy Smart Homes use substantially less energy, and energy-efficient homes deliver $300 to $400 in annual savings on energy bills. Over the average seven to eight years a homeowner stays in a home, that adds up to thousands of dollars saved on utility bills.
Comfort – Properly installed energy-efficient improvements deliver better protection against cold, heat, drafts, moisture, pollution and noise. Energy Smart Homes ensure consistent temperatures between and across rooms, improved indoor air quality and greater durability.
Peace of Mind – Home buying is complex enough without having to know all the details of energy-efficient construction. An Energy Smart Home easily identifies that it is truly energy efficient.
Independent Testing – Every Energy Smart Home is certified by a Conway Corp energy professional to verify its energy performance and ensure it meets energy-efficiency standards.
Smart Investment – Today, everyone is concerned about managing energy costs. Homebuyers who purchase an Energy Smart Home can be confident it will have highly-valued features when the time comes to sell.
Conway Corp is proud to work with local builders to ensure homebuyers have high-quality, energy-efficient options for homeowners in Conway. Our professionals work with more than 25 companies in the city, including Rush-Hal Building Management that was recently named Conway Corp's 2020 Energy Smart Builder of the Year.
Rush-Hal Properties built more than 30 Energy Smart Homes in 2020 and have additional homes under construction for 2021 that will meet the Energy Smart specifications. Look for the Energy Smart sign in front of Rush-Hal properties and other Conway builders for homes that are certified energy-efficient.
Customers interested in learning more about Energy Smart homes or builders interested in building Energy Smart homes can call 501.450.6000 or visit ConwayCorp.com/EnergySmart.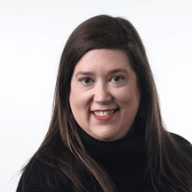 Latest posts by Beth Jimmerson
(see all)