29 Dec 2021

Ellis, Eagles continue to grow

By Mark Oliver

Don't let their record fool you, the 1-8 Conway Christian Eagles are getting better each game. Led by budding underclassmen, the Eagles are looking to spread their wings right when it matters the most.

"We have a very young team with only one senior and one junior in the rotation currently," Eagles junior guard Cooper Ellis said. "We have very little senior high experience combined. As the season has progressed, I can personally tell that our younger players are starting to adapt and learn the differences between Junior High and Senior High basketball. Everyone on the team works their tails off every game. No matter what our record is I am proud to play with all of them."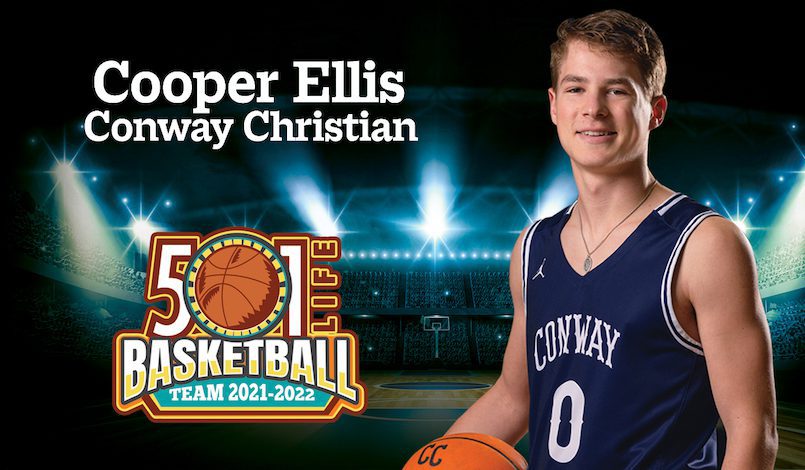 Ellis was selected to this year's 501 Basketball Team — 40 players representing the best the 501 has to offer both on and off the court. The team is sponsored by Velda Luders of Coldwell Banker RPM Group, Moix Equipment and Toy Company, Conway Regional Health System and First Security Bank. The senior was nominated by his head coach, Zachary Fryxell.
A two-time 501 Basketball Team honoree, Ellis has made a name for himself as an all-around player in the Class 5-2A conference. Through nine games, the junior leader averages 25.2 points per game, including a 41-point performance against Magnet Cove and is on track for 1,000 career points this season.
"Cooper has very good awareness on the court," Fryxell said. "He has a knack for getting to the rim and protecting the rim on the defensive end. He drives so well that he often brings help, allowing other players to get good shots."
As the Eagles look ahead to 2022, Ellis believes the team's best basketball is yet to come.
"I am really looking forward to playing Quitman again," Ellis said. "They beat us in our first matchup, so I'm hoping we can beat them the second time around. Our games with Quitman are always really good matches."
"I have very high expectations for Cooper," Fryxell said. "Cooper grew last year a lot as a leader and also learned a lot about the mental side of the game. I expect to see continued growth in both of those areas. As far as statistical expectations, he is an incredible playmaker both for himself and for others. I expect improvement in finding his teammates when he drives and attracts help from other defenders."
Off the court, Ellis is a member of Beta Club, Drama Club, Future Business Leaders of America and National Honor Society. The junior also plays tennis, runs track and is a member of the Eagles' fishing team.
"At school, I'm involved in many activities," Ellis said. "Both tennis and track help with my basketball with footwork, speed and mental toughness. I also take concurrent credit at school, which give me college credits. Outside of school, I attend Woodland Heights Baptist Church."
"Cooper is great student and a great friend to many at Conway Christian," Fryxell said. "He not only gets his schoolwork done on time, but it is done well. I have always seen Cooper thrive with his peers. He has great friends that he is always around and that he supports in whatever they do."
Conway Christian plays at St. Joseph at 7:30 p.m. on Tuesday, Jan. 4.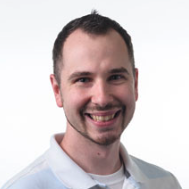 Latest posts by Mark Oliver
(see all)