22 Jun

Ellis completes FEMA Academy

HOT SPRINGS — National Park College (NPC) Health and Safety Program Manager Jessica Ellis recently completed FEMA's National Emergency Basics Academy (NEMBA), a program designed to provide foundational education in emergency management knowledge, skills and abilities.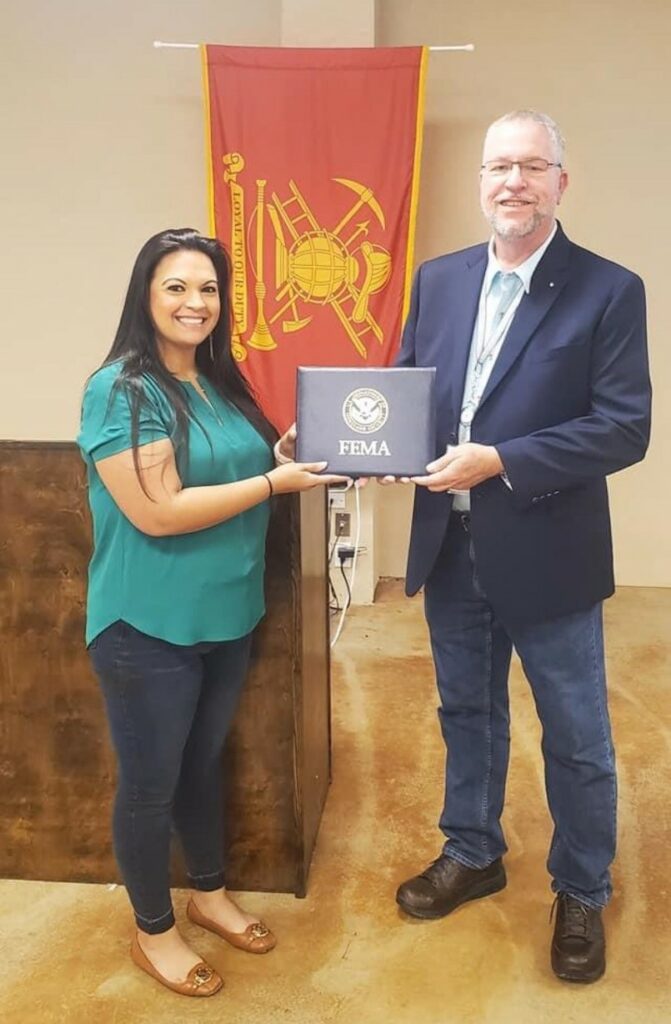 To apply for NEMBA, Ellis completed 12 online independent study courses for a total of 50.5 hours of training. NEMBA participants then completed five separate classes in Arkadelphia from January to May for a total of 120 hours of in-person classroom time.
"The information I learned throughout this process will benefit the College immensely," Ellis said. "I have gained tremendous insight into the most efficient use of resources to accomplish the most effective planning, mitigation and response initiatives for our college community."
With this training, Ellis will work with NPC stakeholders to prioritize campus security as part of the college's strategic plan and integrated budget planning.
"The application of these elements to our campus has already begun as I begin to revamp our emergency operations plans and procedures to be more cohesive and appropriate to our current environment and needs," Ellis said. "I am very excited to integrate what I've learned into initiatives that will make NPC even safer and more secure while maintaining our welcoming and open culture."
Ellis joined NPC in August 2020 and has spearheaded the college's COVID-19 response — communicating with affected students and staff members, incorporating local, state and federal protocols and reporting campus COVID-19 numbers internally and externally. Ellis also coordinates NPC's emergency management measures, which includes risk assessment and emergency preparedness.   
"Jessie is an invaluable member of our Health and Safety team at National Park College," NPC Director of Physical Plant Maintenance Brad Hopper said. "Her completion of FEMA NEMBA will ensure NPC's Emergency Operations Plans mirror the most up-to-date national planning, mitigation and response plans. The safety of our students, faculty and staff is paramount to NPC. Knowing Jessie's determination to provide a safe, prepared campus is comforting to me, personally, and should be to anyone on our campus."