24 May 2021

Educator not afraid to get hands dirty

By Morgan Zimmerman

Sarah Stobaugh recalls riding to her Scotland (Van Buren County) daycare every day with her grandma who was a teacher at the school. They would stop to pick up a student who didn't have another way to get there. She didn't realize it at the time, but as she reflects on it now, she knows that is where her inspiration to be an educator originated.  

This Wonder Woman is a daughter, wife, mother, sister, school administrator, compassionate woman of faith, volunteer, advocate, and friend to many. She lives in Morrilton with her husband, Kyle, their three kids August, Eliza, and Scout, and a gaggle of pets. If you asked them, I think her kids would tell you that she is always up for an adventure. If you talk to anyone else who knows her, they will undoubtedly tell you that whatever Stobaugh is into, she is all in.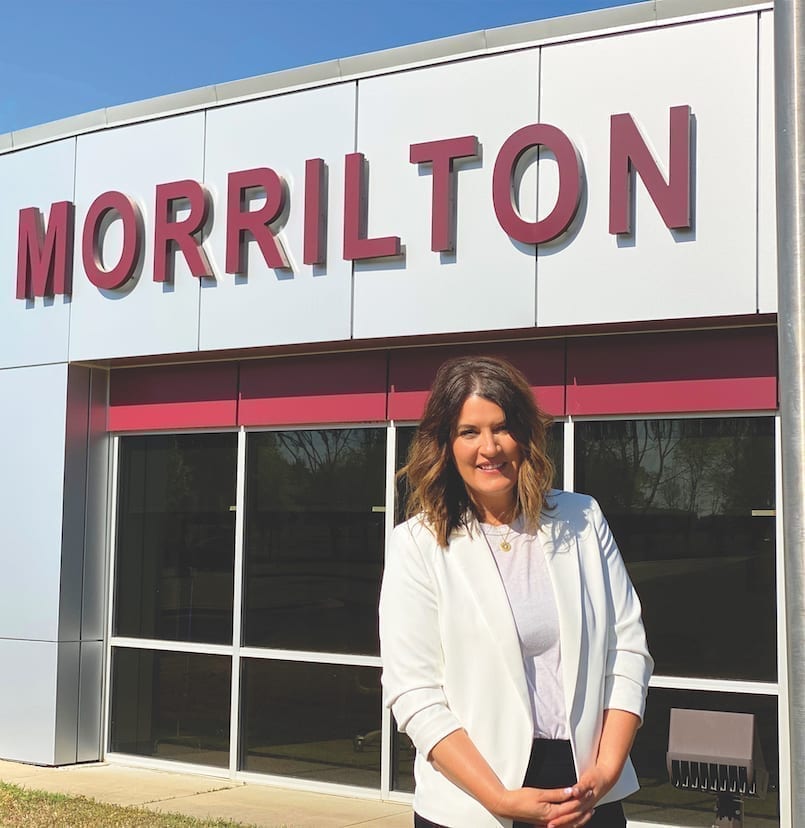 In 2018, after 10 years in the Russellville School District as an English teacher, instructional facilitator, and assistant principal, Stobaugh jumped at an opportunity to return to her hometown in the 501. That fall, she joined the South Conway County School District as principal of Morrilton Intermediate School (MIS).
Stobaugh is not afraid to get her hands dirty. In fact, she prefers it that way. In her first year at MIS, she helped implement Champions for Health, a wellness pilot program, which meant planting a garden at her school. She has also led her team through the rigorous process of becoming a Solution Tree Professional Learning Community (PLC). In 2020, MIS was one of only four schools in the state that were named PLC Model Schools.
When the pandemic arrived, she came at it with positivity and innovation. She was selected to serve on the Arkansas Department of Education's Statewide Guiding Coalition. This alliance of school administrators was formed to address loss of learning across the state. They have since evolved into a group that meets twice a month to create resources to support the reengagement of students.
Like her grandma, Sarah is a lifelong learner. She has two master's degrees and has started coursework toward her doctorate in educational leadership. She also considers herself fortunate to be surrounded by women from whom she can learn. "People who challenge me add something to my life," she said.
She believes that life is a balance of having a plan but also trusting your gut and not feeling like you are a failure when things don't go as planned. "Being a principal wasn't in my plan," she said. "But I trusted my gut and now I can't imagine myself doing anything else." Sarah describes her "secret super power" as not sweating the small stuff and always having empathy.
When she's not flying around campus in her cape, you'll find Stobaugh in the community supporting local businesses and organizations, volunteering at her church, taking road trips with her family for one activity or another, or stalking one of her favorite bands on social media for the next opportunity to see them live with friends.
From the outside looking in, you may wonder how she does it all, but she will be the first to tell you that she doesn't do it all — at least not alone. She says that what makes a Wonder Woman is knowing to surround yourself with good people and then empowering them to lead. From what I can tell, she just does everything that she can — usually in high heels and with perfectly polished nails.