16 Nov 2018

Editor's Note – December '18: Celebrating the wonder of Christmas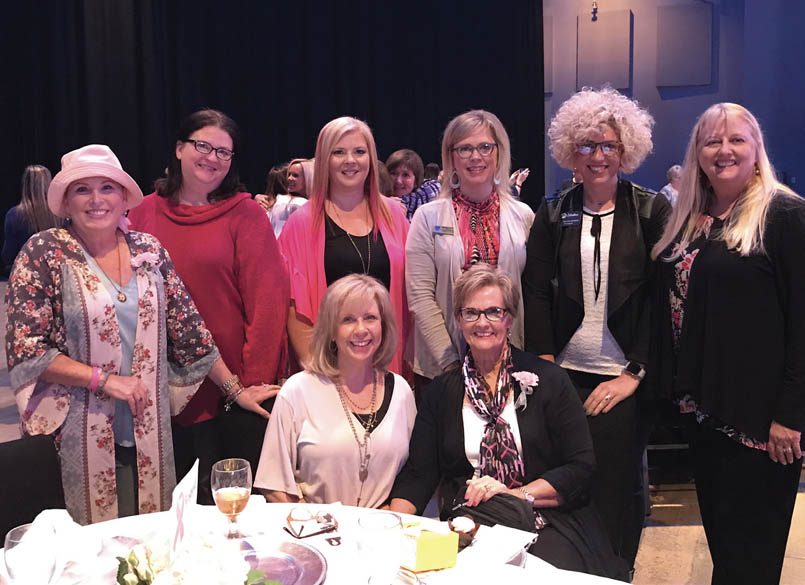 It's that wonderful time of the year when we deck the halls, indulge in delicious food and enjoy the fellowship of family and friends.
This issue features some great articles related to the holiday season – from Charlotte and Mark Strickland's wonderful nativity displays in Conway (Page 28) and Wanda Emde's precious Santa collection in Searcy (Page 32) to 501 LIFE contributor Linda Henderson's story and great photos of the Pioneer Village in Searcy. We are so excited to share these beautiful collections and this special place with readers!
Also, this month, 501 LIFE contributor Donna Benton takes us on a tour of the Mann Family home (Page 50) decked out in its Christmas splendor. She also shares the family's new perspective on life and the holidays following a tornado that destroyed their house but not their spirit.
Food takes center stage during the holidays and 501 LIFE contributor Don Bingham has some tasty holiday recipes (Page 48) in store for readers this month.
In addition, check out the calendar (Pages 8-9) to discover some of the MANY wonderful ways to enjoy this holiday season in the 501.
While there is much to enjoy this time of year, sometimes the holidays bring stress and a feeling of inadequacy as we try to do too much or measure up to others. We have some helpful information (Pages 42-43) to help address that, too.
Our hope is that in the weeks ahead that we all feel less like Santa and his reindeer are dancing on our head and more like this season is intended – in celebration of the joy created that first Christmas so long ago. As I gather around the Thanksgiving table, I want to be mindful of the many blessings that those around me enjoy – a loving family, faithful friends and good health.
Throughout the holidays and the year, we are mindful at 501 LIFE of the many blessings that we have enjoyed since we embarked on this incredible venture. There are great communities in Central Arkansas that we are proud to serve. We have supportive advertisers and editorial boards as well as a talented team of writers, photographers and designers. We are truly thankful!
As we wish you and yours the best of the Thanksgiving and Christmas season, here's to "Loving LIFE!"