23 Mar 2022

Easterling named AMC Player of the Week

St. Louis, Mo. – For the second straight week, a Central Baptist College baseball player has been named American Midwest Conference player of the week. This time it was Logan Easterling who was selected, following Andrew Killough's pitcher of the week selection last week.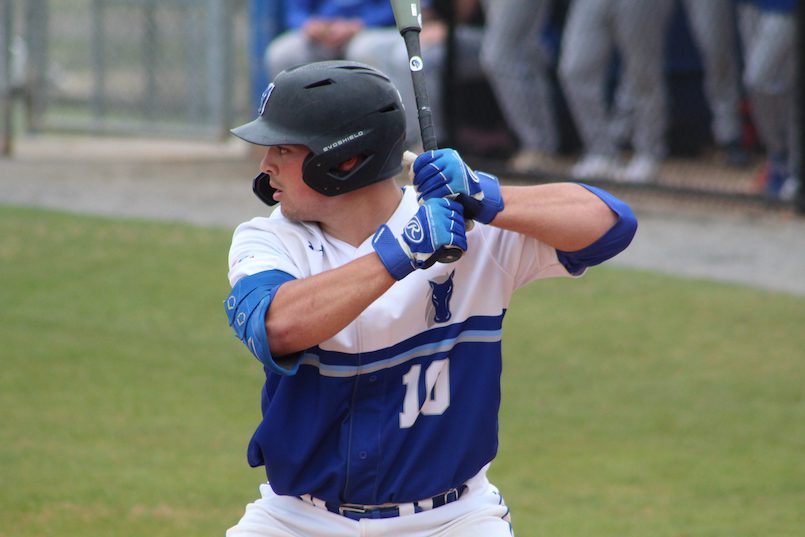 Easterling was 8-13 this past week with four home runs, nine RBIs, six walks and five runs scored. He played a key role in all three wins over Hannibal-LaGrange this weekend, homering three times in the series, including twice in game two. He now leads the team in home runs this season with nine and is batting .400 with 24 RBIs.
Easterling and the Mustangs wrap up their March long homestand this weekend with a visit from Harris-Stowe State at Victory Field.