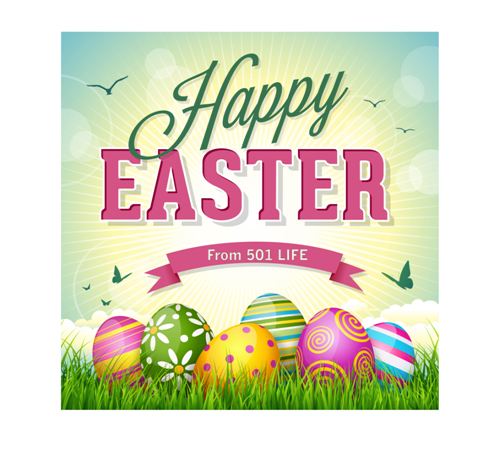 26 Mar 2015

Easter activities scheduled

Posted at 11:14 AMh

in

News

A variety of special events are planned the first weekend in April in celebration of Easter.

Among the activities:


Woodland Heights Baptist Church in Conway will host a free, community-wide Easter celebration from 11 a.m. to 1 p.m. Saturday, April 4. The event is a time for families of all ages to come together for a couple hours of fun, food, family and fellowship.


In addition to an old-fashioned picnic on the grounds, there will be face painting, photos with the Easter Bunny, kite flying, bounce houses, the ever-popular cookie walk and a petting zoo. The Kids Corner, which consists of sand tables, bubbles and sidewalk chalk, is also a fun area dedicated to younger children.


An exciting addition to the Easter Celebration took place three years ago with a short, kid-friendly explanation of the meaning of Easter. Last year's presentation was a 12-minute drama/reenactment using puppets, live actors dressed in biblical costume and even a real donkey.


The afternoon ends when the families head to a nearby field where 15,000 eggs await to be picked up, put in a basket and then exchanged for candy.


For additional information, please contact the church office at 501.329.0001. The church is located at Prince Street and Hogan Lane.


Second Baptist Church in Conway will host "The Drop," one of the most outrageous Easter egg hunts in Arkansas with more than 5,000 candy filled eggs dropped from a helicopter, at 10 a.m. Saturday, April 4.


Geared toward children ages 10 and younger, there will also be bounce houses and face painting. The event will take place in the field behind the Second Baptist Student Center at 2600 Dave Ward Drive.


For more information, visit 2bc.tv or call 501.327.6565.


ThatChurch.com will host the 2015 Great Big Egg Drop on Saturday, April 4, at the Sylvan Hills Football Field in Sherwood and the Cabot High School Football Field in Cabot.


The event features thousands of eggs dropping from a helicopter for kids of all ages to retrieve.


The Great Big Egg Drop Event will include entertainment while kids and families wait for the eggs to drop. The eggs at Sherwood are scheduled to drop at 11:30 a.m. and the eggs at Cabot will drop at noon.


In addition, the organization will have fun activities for children with special needs, with their own eggs to hunt.


For more information, visit ThatChurch.com.


Alzheimer's Arkansas will present its annual Easter Egg Hunt at 2 p.m. Saturday, April 4, at Laurel Park in Conway.


There will be three age groups: newborn to 2, 3 to 6 and 7 to 10. There will be lots of eggs with treats in them, plus a prize egg.


The Easter bunny will also be on hand for photos.


The cost is $5 per participant with all donations benefitting Alzheimer's Arkansas programs and services.


For more information, contact Melissa Longing at 501.733.2457 or [email protected].

For the 27th consecutive year, thousands of people are expected to come together for a morning of communal worship at the Annual Community Easter Sunrise Service. The service will be held at 7 a.m. Sunday, April 5, at the First Security Amphitheater, 400 President Clinton Ave., Little Rock. This ecumenical service is organized to serve the central Arkansas community by Pulaski Heights United Methodist Church (PHUMC).


Music will be offered by the combined choirs of PHUMC, Philander Smith College, Arkansas Youth Chorale and First Baptist Church. Special entertainment will be provided by soloist Christine Donahue Mayo, New Creation Dance and Ozark Point Brass. The 2015 co-chairs are Drs. Drake and Melissa Hawkins.


The 2015 sunrise offering will support Arkansas Hunger Relief Alliance, lead partner in Arkansas for the No Kid Hungry campaign, a non-profit network of more than 400 hunger relief organizations. The Alliance's founding members include Arkansas's six Feeding America food banks, food pantries, soup kitchens and shelters. The Alliance is dedicated to reducing hunger through direct relief, nutrition education and advocacy.


Attendees are encouraged to dress casual and bring their own lawn chairs and blankets. Pets are welcome with a leash.


The service has been in the same location since March 26, 1989.


For more information, visit CommunitySunriseService.com or contact Rev. Belinda Price at 501.664-3600 or Allyson Pittman Gattin at 501.590.7657.