22 Mar 2016

Dressed for spring!

by Don Bingham


Although salads and salad dressings are popular year-round, the freshness of spring seems to call for a great salad with fresh garden produce, bathed in a delicious dressing! Among the offerings have been Thousand Island, Blue Cheese, Ranch, French and a host of others.


Vinaigrettes have become more recognized and accepted as giving an alternative. They are certainly not new on the scene, but the varieties have increased in recent years. With spring on our heels, the vinaigrette salad dressing moves up on the food chain!

Vinaigrette — one of the four "mother sauces" — is a basic oil-and-vinegar combination, generally used to dress salad greens and other cold vegetables, meat or fish dishes. In its simplest form, vinaigrette consists of oil, vinegar (usually three parts oil to one part vinegar), salt and pepper.

More elaborate variations can include any of various ingredients such as spices, herbs, shallots, onions and mustard, lemon juice, champagne and flavored vinegars. Listed below are some fresh dressings for your spring salad enjoyment!

Strawberry Vinaigrette

1/4 pound strawberries, stems removed and quartered
1/4 cup balsamic vinegar
1/4 teaspoon freshly ground black pepper, or more to taste
1 star anise
6 tablespoons grapeseed oil

Combine the strawberries, vinegar, pepper and star anise in a small saucepan. Add 2 tablespoons water and bring to simmer. Reduce the heat to low and cook until the strawberries are very tender, 15 to 20 minutes.
Remove the star anise and puree the strawberry mixture in a blender. Gradually blend in the grapeseed oil. Adjust the seasoning, if necessary, with pepper.

Yellow Pepper Vinaigrette

1/2 cup plus 2 tablespoons olive oil
1 small onion, peeled and coarsely chopped
1 large yellow bell pepper, cored, seeded and coarsely chopped
(Save the chopped trimmings from the pepper for the salad)
Kosher salt
1/2 cup champagne vinegar

Heat 2 tablespoons of the oil in a large skillet over medium heat. Add the onion and chopped pepper (including the reserved trimmings from the pepper used in the salad) and cook, stirring, until the pepper softens, about 3 minutes. Season with salt, reduce the heat to medium-low, cover and cook, stirring occasionally, until the onion and pepper are very tender, about 20 minutes.
Add the vinegar and 1/4 cup water and gently simmer, uncovered, until the liquid is reduced about three-fourths, about 15 minutes.
Puree the pepper mixture in a blender or food processor until smooth, then gradually add the remaining 1/2 cup olive oil. Season the vinaigrette with salt, press it through a fine sieve and serve with salad.

Apple Vinaigrette

2 tablespoons sugar
1 Granny Smith apple, cored and chopped
1/2 cup flat-leaf parsley leaves
1/4 cup rice wine vinegar
1 cup grapeseed oil
Kosher salt and freshly ground black pepper

Heat the sugar with 2 tablespoons water in a very small saucepan just until the sugar dissolves. Allow the sugar syrup to cool.
Combine the apple, parsley leaves, vinegar and sugar syrup in a blender or food processor. Add an ice cube and process until smooth. With the machine running, slowly add the oil. Season with salt and pepper and refrigerate until ready to use. (The vinaigrette will keep for 2 to 3 days.)

Pecan Vinaigrette


3/4 cup pecans, coarsely chopped
1/2 cup grapeseed oil
1/2 cup balsamic vinegar
Kosher salt and freshly ground pepper

Combine the pecans and oil in a small saucepan and heat until the oil is hot but not bubbling. Reduce the heat to low and cook until the oil tastes like pecans, about 15 minutes. Allow the oil to cool.
Meanwhile, pour the balsamic into a small saucepan and reduce at a gentle simmer for about 5 minutes, until it is slightly thicker and reduced by about half. Check the consistency occasionally. Remove it from the heat. Allow it to cook for 5 minutes, then add the pecan oil and season with salt and pepper.

Green Goddess Mayonnaise

2 egg yolks, lightly beaten
1 tablespoon capers, rinsed
1 tablespoon Dijon mustard
1 tablespoon chopped tarragon
2 tablespoons chopped chives
2 tablespoons chopped flat-leaf parsley
2 tablespoons champagne vinegar
1/4 cup extra virgin olive oil
3/4 cup of grapeseed oil
2 tablespoons lemon juice
Kosher salt and freshly ground pepper
Pinch cayenne

Combine the egg yolks, capers, mustard, tarragon, chives and parsley in a food processor and pulse until blended. Add the vinegar, then with the motor running add the olive and grapeseed oils. Stir in the lemon juice, salt, pepper and cayenne to taste and refrigerate up to three days until ready to use.
---
Recognized throughout the state as an accomplished chef, Don Bingham has authored cookbooks, presented television programs and planned elaborate events. Today, he is the administrator for the Governor's Mansion.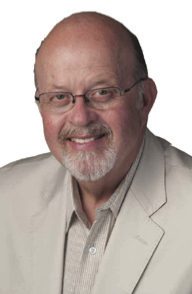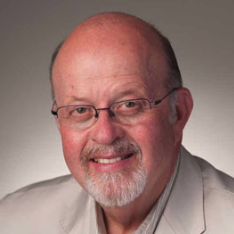 Latest posts by Don Bingham
(see all)