24 Sep 2018

Dream trip: Three make journey in search of barbecue

by Don Bingham

Many families enjoy spending trips on short vacations, weekend holidays and visiting nearby locations. This story is of three local friends who happen to attend Antioch Baptist Church in Conway and have an insatiable love for barbecue.  

A dream trip developed from Daniel Faulkner, Greg Hughes and Todd Dooley researching places in and around Arkansas for barbecue, ribs and famous smoked meats. These three culinary explorers got down the map, planned a 46-hour trip and were able to dine at four barbecue restaurants listed on the Texas Monthly Top 10 barbecue locations in the great state of Texas!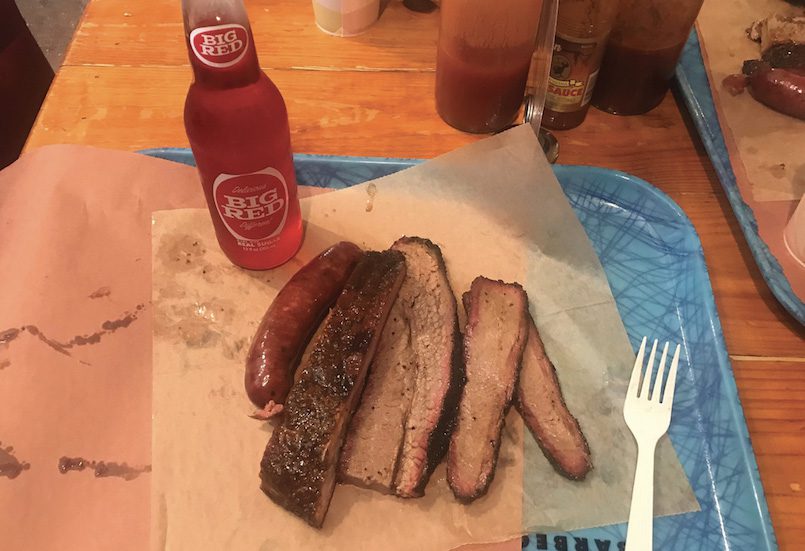 Leaving at 10 p.m. one hot July night, the trip began with an all-night drive to Austin, arriving at 5 a.m.! Desiring to be first in line, the guys immediately positioned their folding chairs, LOTS of coffee and hours of conversation — all to wait for the opening of their first stop, Franklin Barbecue. Did I mention that the line began to encompass city blocks with 200 to 300 people, all waiting for hours to try this famous barbecue.
"The line is part of the atmosphere," Daniel said. "It's a community of barbecue lovers."
Daniel tells that on the second day of the trip, first in line at 4 a.m. at Snow's BBQ in Lexington, a man approached to tell him, "You all have a problem because you were first in line at Franklin yesterday!" The comradery was enjoyed by all prospective diners throughout the long wait until the restaurant doors were open.
The three men have an "ordering code" as they approach each barbecue menu. This encourages them not to over order with great indulgence and enthusiasm, saving time and space for the next stop on the list. Of course, the meals are always accompanied with Big Red, the Texas barbecue beverage of choice.
The roundtrip was 1,230 miles of barbecue heaven! In 46 hours, the guys returned to Conway, having visited Texas and enjoyed Franklin Barbecue, La Barbecue (Austin), City Market (Luling), Snow's BBQ (Lexington), Truth BBQ (Brenham) and CorkScrew BBQ (Spring).  
Just in case you are wondering, Daniel, Greg and Todd have favorite Arkansas barbecue restaurants they enjoy, as well. Among these are McClard's Bar-B-Q Restaurant (Hot Springs), Sims BBQ (Little Rock), Smoke Shack Bar-B-Q (Morgan/Maumelle), Craig's Bar-B-Que (De Vall's Bluff) and in Conway — Hog Pen Barbecue, Fat Daddy's BBQ, Whole Hog BBQ, and the list goes on and on! I'm sure you have more of your favorites to add to this list!  
Included are some favorite barbecue sauces.
Brisket Beer Mop
1 12-ounce can of favorite beer
1/3 cup water
1/2 cup vinegar (apple cider preferred)
1/3 cup corn oil
1 medium onion
3 cloves garlic
2 tablespoons Worcestershire sauce
1 teaspoon coarse pepper
1 teaspoon salt
1/4 teaspoon cayenne pepper
Dice onions and mince garlic. Mix together with other ingredients. Heat over low heat, stirring occasionally. While indirect slow cooking at around 200 degrees, mop over brisket every 30 minutes or so until brisket is cooked to desired degree of doneness.
Deep South BBQ Sauce
6 tablespoons butter
1/2 cup minced onion
1 1/2 cup cider vinegar
2  8-ounce cans of tomato sauce
1/2 cup Worcestershire sauce
1 teaspoon of Louisiana hot sauce
1 teaspoon salt
1 teaspoon fresh ground black pepper
2 tablespoons brown sugar
In a saucepan, cook onions and butter until onions begin to brown. Add remaining ingredients, reduce heat to low and cook for approximately 15 minutes while stirring often. Using a brush or mop, apply to meat before and during the grilling or slow cooking process. Any remaining sauce may be refrigerated if used within the next two weeks.
Republic of Texas Real BBQ Sauce
1 1/2 cups tomato ketchup
3/4 cup cider vinegar
1 tablespoon brown sugar
1/4 teaspoon salt
2 teaspoons chili powder
2 cups water
4 stalks celery
3 bay leaves
3 garlic cloves
1/2 medium onion
6 tablespoons butter
6 tablespoons Worcestershire sauce
2 teaspoons paprika
1/2 teaspoon coarse black pepper
Combine celery, bay leaves, garlic and onion in a food processor and chop. Mix all ingredients and simmer in pan over low heat for 20-30 minutes. Remove from heat and strain (or not). Using a brush or mop, apply to meat before and during the grilling or slow cooking process.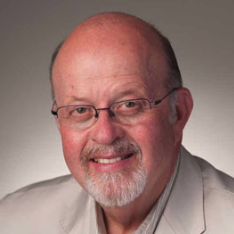 Latest posts by Don Bingham
(see all)