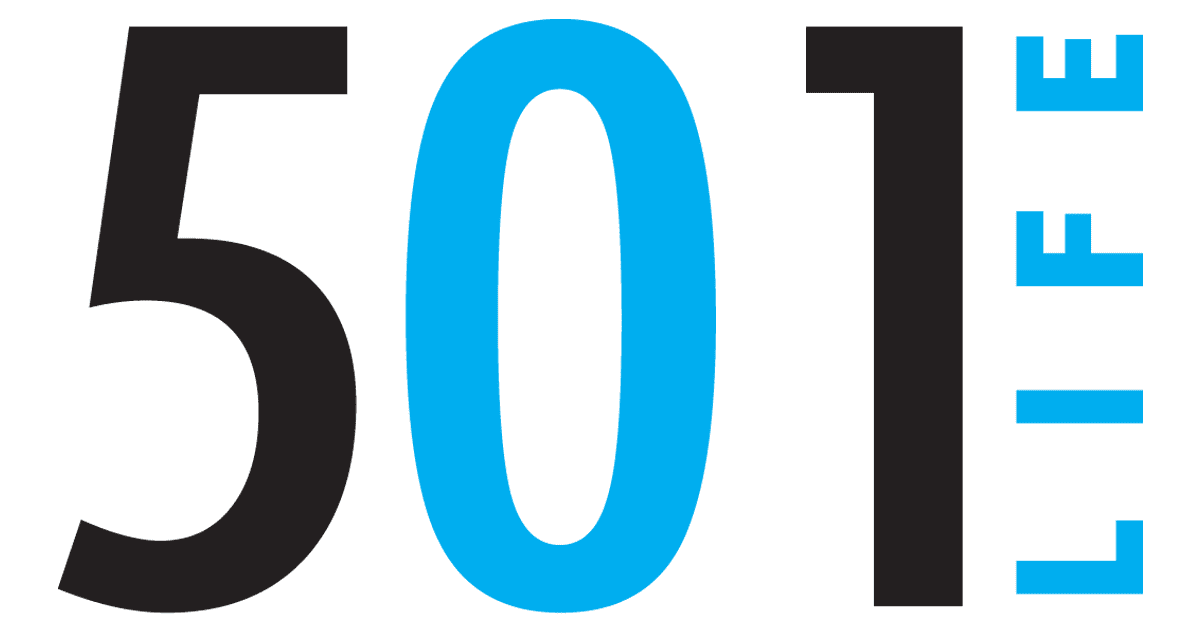 24 Jan

Downtown – in the heart of the 501

by Sonja J. Keith


Throughout the 501, there is a special place in most communities that is identified with the heart of an area — downtown.


It means different things to different people. For some, it is a place to work while for others it is a place to own and operate a business. Some downtowns offer a variety of ways to "play" and enjoy leisure time. And for others, downtown is a place where they live and call home.


"Downtown is the heart" of a community, said Kim Williams, executive director of the Conway Downtown Partnership.


For many communities, downtown represents the birthplace of a city with a courthouse square, government offices, local businesses, restaurants and sometimes living spaces. In places like Conway and Morrilton, downtown grew up around the railroad as it made its way through the area.


Some consider a healthy downtown as an economic indicator for a city. Some downtowns have struggled and fallen on hard times, leaving behind abandoned buildings. In recent years, however, there has been renewed interest in revitalizing and rebuilding downtowns to encourage a return to a simpler lifestyle similar to days gone by.


"I think downtown is the heartbeat of a community," said Sherrie Sowers, president of Morrilton Main Street. She thinks the interest in downtown has increased because strip malls and large corporate stores have lost their personal touch. "Downtowns are quaint," she said. "They make you feel like you're home."


Williams notes that the "20-something" generation is more interested in the lifestyle that living, working and playing in downtown can provide. "They like the atmosphere," she said, adding that young people like the "green" aspect of downtown where cars are parked and individuals can walk. "There's a grooviness with living downtown. You can find nearly anything you want within a few steps."


Older adults are also attracted to downtown for the same reasons. "They want to be able to walk" to restaurants, shops, etc.


Williams also noted that a healthy downtown area is particularly important for communities with a college. She cited as examples Fayetteville and Oxford, Miss. "Vibrant downtowns are extremely important for a college town," she said. "If you don't have a vibrant, stable downtown, there is no center."


Several cities have undertaken special efforts and organized groups to address downtown revitalization. Conway — formerly a Main Street Arkansas program — in 2001 created a Downtown Partnership. Searcy has been a Main Street program since 2005. Morrilton and Heber Springs are both members of the Main Street Arkansas Network.

CONWAY: '2013 was a really good year for downtown'


Todd Owens photos


"We've all put in so much time and effort to revitalize our downtown to ensure it is vibrant and relevant and economically diverse," Williams said. "People have made a huge investment in downtown."


In Conway, downtown represents the largest concentration of businesses with 400,000 square feet of office space and nearly 2,800 employees. "We have the best core of retailers in downtown and more wanting to be in downtown," Williams said.


According to George Covington, president of the Conway Downtown Partnership Board of Directors, substantial progress has been made to secure a bright future for the downtown area. "The Partnership has been the driving force for positive and permanent change in Downtown Conway," he stated in the group's annual report. "By working together, we have succeeded in building a thriving commercial climate with a positive economic future."


In 2013, the Rogers Plaza was created at Oak and Van Ronkle streets to give downtown a signature entrance. Over the last two years, more than 85,000 square feet of office and retail space was renovated.


Several buildings are currently undergoing remodel in downtown, with other spaces available for development. Among the downtown projects, two major re-development projects are in the works: Northfront by Covington and Metro Square by Salter Properties.


Among the incentives to purchase and renovate downtown property is the Conway Commercial Historic District. Property owners can receive tax credits for renovating qualifying property. "That has been a big player for re-development," Williams said, adding that Conway has had more applications for the tax credits than any other city in the state.


Downtown Conway features a variety of stores (some old and some new), professional and government offices, restaurants, media offices, financial institutions, churches and educational programs. Almost 40 retailers are doing business downtown. There are nearly 20 restaurants.


In the next five to 10 years, Williams sees the number of living opportunities increasing in the central business district of downtown. Currently, there are about 40 living spaces available, and they traditionally are full. "People want to live downtown," she said.


In the future, Williams also sees businesses extending their hours into the early evening.


The Conway Farmers Market will also be returning, this year, to downtown. Several locations are being considered for the market, which will open in mid May.


Among other future amenities in downtown, Williams sees more pocket parks where individuals can enjoy the outdoors, as well as more sid
ewalk décor to add warmth to the area. She also anticipates more sidewalk/streetscape/lighting improvements.


Among the projects being discussed is the Conway Promenade, a broad walkway that would start at Toad Suck Square and extend west on Oak and Caldwell streets to Laurel Park.


Williams would also like to see small, fresh grocers located in downtown. After inquiries about living spaces in the area, the need for a downtown grocery is the second most popular question she receives.


Other future possibilities include a downtown theater for movies/stage productions, perhaps in conjunction with a community arts center, and a hotel/convention center. "A lot of wish list items continue to drive downtown to be the economic center."


Downtown already has a number of "play" opportunities, including restaurants, the Lantern Theatre and Blackbird Academy.


Several annual events are also held downtown, including Conway ArtsFest in the fall (Friday, Sept. 27, through Saturday, Oct. 4) and Toad Suck Daze (Friday, May 2, through Sunday, May 4) in the spring. There are also open houses planned in the spring (Sunday, April 6) and at Christmas (Sunday, Nov. 9) as well as Moonlight Madness (6 to 9 p.m. Friday, Jan. 31).


"2013 was a really good year for downtown," Williams said, noting that while some businesses did close, new ones opened. "It's very exciting. It's a very energized downtown."


For more information on Downtown Conway, visit DowntownConway.org or call 501.327.7788.
MORRILTON: 'You're going to see some great things in downtown'

Jaison Sterling photos

Since the organization started in 1997, Main Street Morrilton has focused on the preservation and promotion of downtown as the "hub" of the community.

"2014 promises to be no different. Evidence of our continued growth is most visible in one of our favorite events, Monsters on Main Street. Held annually every October, approximately 2,000 ghosts, ghouls and goblins fill downtown for a Halloween extravaganza!" states the program website.

"The celebration continues to grow every year, and it is such a wonderful example of our community coming together in the heart of Morrilton."

Main Street Morrilton, which is a Main Street Arkansas Downtown Network Community, promotes historical awareness, preservation and renovation.

In addition to the Rialto, other historic landmarks in Downtown Morrilton include the Carnegie Library, the Morrilton Depot Museum, the Old Post Office and the old Coca-Cola Plant.

Morrilton Main Street President Sherrie Sowers said recent customers in her store were pleased to see that Morrilton had preserved and is utilizing the Rialto Theatre in downtown. "They were excited to see something great happening in Morrilton," she said.

Sowers said other structures in Downtown Morrilton need to be preserved. She and her husband want to ensure that downtown is safe and are in favor of minimum maintenance standards that would require property owners with buildings downtown to "do something with them or sell them."

"We want to preserve what is here."

Main Street Morrilton is partially supported by the City of Morrilton and through membership dues and fundraisers. According to Sowers, the organization has not had a fundraiser in more than a year, and members hope to have several in 2014.

Sowers said the Lillie's Place Apartments in Downtown Morrilton have been successful, indicating an interest in downtown living. She said the apartments are typically full and sometimes there is a waiting list. The apartments appeal to individuals working in downtown as well as students at the University of Arkansas Community College at Morrilton.

"A lot of people are really interested in living downtown," Sowers said, adding that it used to be customary for business owners to live above their store. She and her husband were attracted to Downtown Morrilton during a visit when they noticed the amount of foot traffic — families, couples pushing strollers and joggers. "A lot of people walk around town."

Sowers points out that Downtown Morrilton would be a great destination for those visiting nearby Petit Jean Mountain, and efforts are planned to promote the area to tourists.

In the future, Sowers would like to see more shops open later and more restaurants, a coffee shop and boutiques. "People don't realize what they have in their own town."

Sowers said the Main Street group is working hard to improve downtown.

"It used to be thriving," she said. "We're really trying hard to get some things done. We want to see downtown revitalized. It has so much to offer."

For more information, visit mainstreetmorrilton.com, call 501.215.4899 or email [email protected] Information is also available on the group's Facebook page.

Sowers would also like to see more sidewalk improvement and green spaces. "I'm excited. For the next few years you're going to see some great things in downtown."
SEARCY: 'It still has a hometown feel'

In early 2005, Main Street Searcy became a program o
f Main Street Arkansas, according to executive director Amy Burton.

"Downtown is historically significant and is important to our heritage," said Burton. "A lot of downtown businesses have been around for decades."

As the "shop local" movement has gained momentum, an obvious place to support local businesses has been in downtown, Burton points out. "It's important to support our neighbors."

There are more than 100 buildings in Downtown Searcy with 17 different architectural styles represented. "I think our downtown is very quaint with a good mix of businesses," Burton said, adding that the area has a variety of historical as well as architecturally interesting structures from the 1800s and 1900s. "It still has a hometown feel."

The downtown area is anchored by the White County Courthouse, the oldest functioning courthouse in the state. "We're very fortunate to still have that." There are a number of legal and titles offices located in downtown, close to the courthouse.

Burton said downtown is appealing to business owners because the area typically offers more freedom and individuality than a strip mall when it comes to exterior design and look. "It lends itself to more uniqueness."

There is also a lot of interest in living downtown. "We have quite a few upstairs apartments," Burton said, adding that she gets calls from individuals about whether living space is available. "They don't come open very often. People who live downtown really like it."

Burton anticipates that as more downtown buildings are rehabilitated that individuals looking for an "eclectic living" experience will seek out opportunities to live in downtown above businesses. "It's a great use for our buildings."

In addition to the residential appeal, downtown also offers a variety of outlets for entertainment and leisure – from a dinner theatre with a children's stage program to the Rialto movie theater. There are also restaurants and a bakery.

The Main Street Searcy group has been promoting building rehabilitation and providing small business assistance while planning special events to bring individuals downtown. "It all plays hand in hand," Burton said.

In addition to the "locally grown" farmers market, which will be located this year on the courthouse square, Main Street plans an annual festival called "Get Down Downtown" the last weekend in September. The free festival features live music, carnival games, children's activities and vendors. The event draws about 25,000 to downtown.

In addition, Downtown Searcy hosts "Trick or Treat on the Square" from 5 to 7 p.m. on Halloween, which attracts many children and their families.

For more information on Main Street Searcy, visit the group's Facebook page.

As Burton reflects on the accomplishments of the Main Street program, including increased property values, she sees a bright future for Downtown Searcy. There are still properties available for rehabilitation – "diamonds in the rough" – with a lot of potential for development.

"I think it's going to continue to develop," she said. "Every year more interest is generated."
HEBER SPRINGS: 'A quaint, hidden gem'
The Heber Springs Downtown Network is in its seventh year of working with Main Street Arkansas, according to executive director Mary Margaret Couch. She describes the downtown as a "quaint, hidden gem located between the river and lake that our locals don't know about," adding that more and more Heber residents are discovering the many amenities that downtown has to offer and supporting the local businesses.

Downtown Heber Springs features a variety of stores and businesses — from furniture and home décor to art and florists. There are also a variety of professional offices — attorneys, insurance agents, financial institutions and title companies. It is also home to the Cleburne County Courthouse and county offices.

"There's a little bit of everything," she said. "Main Street covers all aspects of life." Downtown establishments include a place where you can buy a wedding dress, purchase a home and buy furnishings. There's even a funeral home.

When it comes to recreation or free time, the downtown includes a movie theater and a coffee shop as well as an art gallery that occasionally hosts evening events. The Cleburne County Historical Museum is also nearby. "The Gem Theatre has been restored and is beautiful," she said. "It gets used so much."

Recent revitalization efforts have focused on the visual aspect of downtown, with owners painting and refreshing their exteriors. "If something is not attractive, people are not going to stop," Couch said, adding that the downtown area has so many interesting, historical buildings that Main Street works to see the outside retain that value.

"Downtown is the heart of a city," Couch said. "Without a vibrant downtown, a city doesn't thrive."

When an individual supports a downtown business, not only are they helping a friend or neighbor, they are supporting their city and keeping money local instead of supporting a "big box" store. "It supports the local economy so much more."

Couch said she has been in downtown businesses when local customers have inquired how long a store has been around and the owner responded "18 years" or longer. "It's mind-boggling," she said. "I hope local residents will learn more about downtown."

Couch said a lot of support for do
wntown comes from tourists. She said nearly 500,000 vehicles travel through the area each year.
Events held in downtown include the annual Springfest hosted by the Heber Springs Area Chamber of Commerce. It is scheduled Friday, April 25, and Saturday, April 26. Ozark Trail Fest is also held on the courthouse lawn and is scheduled Friday, Oct. 3, and Saturday, Oct. 4.

Another special event that draws a big crowd to downtown is the annual Scarecrow Stroll. Organized by Main Street, businesses and individuals create and decorate scarecrows that line the street. This will be the third year for the event, which featured about 50 scarecrows last year. Couch said individuals will park and walk through downtown to check out all the scarecrows. Monetary prizes are awarded. "We've had some really cool ones."

This year, the scarecrows will go up Saturday, Oct. 18. The event culminates with the naming of the contest winners and "Scare on the Square" trunk or treat event on Halloween. A section of Third Street is closed for the event, which features 20 to 30 local businesses, churches and individuals who park along the street and hand out candy from their decorated trunk. The event attracts 3,000 to 5,000 young people each year and includes a costume contest.

Art Fair on the Square is another event, tentatively planned Saturday, Oct. 18, on the courthouse lawn.

Downtown is decked out in holiday décor throughout the Christmas season. The annual Christmas open house is planned Sunday, Nov. 2.

For more information on Downtown Heber Springs, visit downtownhebersprings.com or the group's Facebook page. Couch can also be reached at 501.258.6632.

A non-profit organization, the downtown group is funded by donations and through its annual triathlon. This year's event is planned Sunday, Oct. 5. It typically attracts about 150 participants and has drawn competitors from 12 states. "It is truly amazing to watch them participate." (For more information, visit http://dltmultisport.com)

In the future, Couch hopes there is "nothing but growth" in Downtown Heber Springs. Building occupancy is high, she added. "We plan to keep thriving and bringing new people into downtown."