By Don Bingham
Central Arkansas is full of great dining options and we've discovered a new one that recently opened — it's called America 13-50 (named for the 13 colonies and 50 states).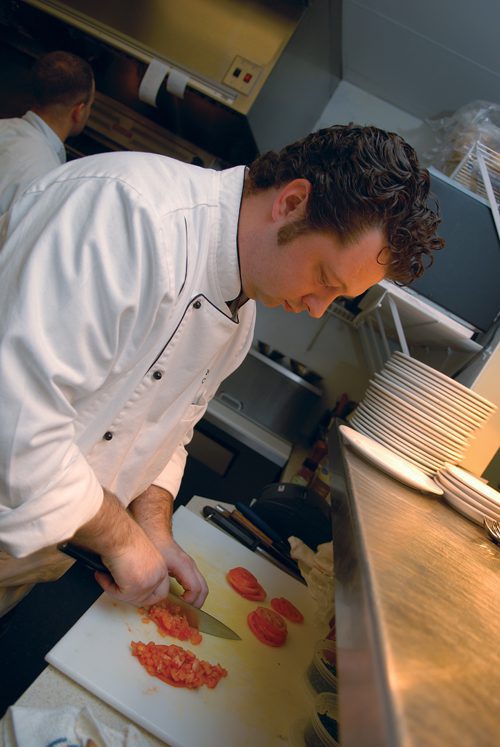 Chef Mark Ricker is the chef and you simply must go visit America 13-50, located at 1020 Garland St. in Downtown Conway.
My wife and I visited the restaurant on a Tuesday evening. The grand opening has past and crunch time to "make it" was obvious. As we sat enjoying a delicious meal, made with fresh ingredients and artfully placed on the plate — I was delighted to know Conway has another wonderful dining alternative — and one with quality and excellence.
America 13-50 is in a non-assuming building, one you could almost miss, but the inside is clean, fresh and alive with talent!
As I sat there, memories flooded my mind and heart of the myriads of kind and gracious folks who supported our years in the restaurant business. To this day, we think of those who came regularly — those dear customers who became friends that enabled us to survive.
I thought, too, of one of my favorite movies "Mr. Holland's Opus" — you may recall the movie with Richard Dreyfuss — the story line is how great numbers of the community folks retuned from "far and wide" to celebrate the sacrifices of Mr. Holland, the town's beloved band director.
I decided to write many of my acquaintances and invite them to join me on a given night, to eat at America 13-50. The purpose would be to see a community come together to encourage a young man, a young entrepreneur, a budding chef — to celebrate the memory of all those who had encouraged me in the food and hospitality industry.
Well, the result was amazing! There is still hope — there are still those who care — even with all the despair of economy issues and "wars and rumors of wars. The heart of man can still be generous and kind!
The streams of customers began at 6 p.m. I ordered the Colorado Cowboy (flat iron steak, marinated in red wine, seared to perfection and covered with buttery sauteed mushrooms – $13.99).
My wife ordered the Brown Derby Cobb ($7.99) and Soup of The Day ($2.99). I don't know what the other 100 folks ordered! We were not only served great food, but all the ingredients for encouragement for the young chef to "persevere" were piled "higher and deeper."
Mark, owner and executive chef, is a longtime Conway resident, an alum of the University of Central Arkansas and a graduate of the Culinary Academy of Long Island, N.Y. He has interned at several New York restaurants as well as "Capriccios" with the Peabody Hotel Group in Little Rock. Before opening his restaurant in Conway he worked at So Restaurant in Little Rock.
America 13- 50 even has a hospitality manager — Rob Hefley — who is on hand for all "front of the house" needs, and Pastry Chef Meagan Madden is no stranger to the dessert productions.
The restaurant is full of talent and has much to offer — dining in and carry out!
Restaurant hours are 11 a.m. to 2 p.m. and 5 to 9 p.m. Tuesday-Friday, 5 to 10 p.m. Saturday, and 11 a.m. to 3 p.m. for Sunday brunch. For more information, email america.13-50@conwaycorp.net or go to www.america13-50.com.
Central Arkansas and the 501 LIFE area continue to grow with new business ventures, including great dining experiences. America 13-50 is a one of a kind that offers the talents of young venturesome risk takers like Chef Mark Ricker and his staff!