25 Jan 2015

Dinner celebrates matters of the heart

by Don Bingham

There's romance in the air with February's welcome to Valentine's Day — another great opportunity to entertain!

Statistics prove that 62 percent of Americans will celebrate this one-day holiday with flowers, candy or dinner. One billion greeting cards, 35 million boxes of chocolate, 220 million bouquets of roses — these were all examples of this phenomenon that was experienced last year!


Many of us choose the romantic dinner, along with the candy and flowers, to celebrate Valentine's Day. The following recipes are great dishes to say "I love you" with dinner and conversation. The oven-baked free-range chicken with maple pecan crust and pan sauce is elegant, and the chicken will be cost-effective and readily available. The roasted garlic potatoes and the cranberry-orange relish in sweet potato cups are also delicious accompaniments to the familiar, yet updated chicken dish.


The inspiration for these recipes came from the Chef at The Mansion on Turtle Creek in Dallas, Texas.


Valentine's Day is a great time to sit in a quiet, relaxed atmosphere, with a dinner for the entertainment!


Take your time, savor the flavors and enjoy the time with that special someone or have a dinner party for six — whatever you decide will be a wonderful way to celebrate matters of the heart!

The Mansion on Turtle Creek Pepper Mixture

1 cup ground black pepper
1/3 cup ground white pepper
1 1/2 tablespoons ground cayenne pepper

Combine all ingredients. Cover tightly and store in a cool place. Use to season red meats and game before cooking.

Brown Veal Stock and Demi-Glace

3 to 4 pounds veal marrow bones, cut into 2-inch pieces (or beef or venison or lamb)
3/4 cup vegetable or olive oil
3 onions, quartered
1 carrot, coarsely chopped
1 stalk celery, coarsely chopped
1 tomato, quartered
1 bay leaf
1 tablespoon black peppercorns
2 sprigs fresh thyme
3 crushed garlic cloves
1 gallon water
For demi-glace: 4 tablespoons cornstarch mixed with 4 tablespoons cold water


Preheat oven to 450. Using 1/4 cup of oil, lightly oil bones. Spread bones in a single layer in a large roasting pan. Place pan in a preheated 450-degree oven and roast, turning occasionally, for about 20 minutes or until bones are dark golden brown on all sides. When nicely browned, transfer to a large stock pot. Add remaining oil and stir in onions, carrot, celery and tomato. Cook, stirring frequently, until brown. Add bay leaf, peppercorns, thyme and garlic.

Pour off fat from the roasting pan. Deglaze pan with 2 cups of water, scraping up any particles sticking to the bottom of the pan. Add this liquid to the stock pot and pour in remaining water. It should cover the bones by 2 inches. Bring to a boil, reduce heat and let the mixture simmer, uncovered, at least 6 to 8 hours, skimming the foam and fat as necessary. Chill 12 hours or overnight.

Strain the liquid through a sieve into a clean stock pot. Remove any traces of foam or fat. Bring the stock to a rolling boil. Lower heat and cook until the flavor is full-bodied and liquid is slightly reduced. There should be about 3 quarts. Refrigerate, tightly sealed, for 2 to 3 days or freeze in small quantities for ease of use for 2 to 3 months.

To make demi-glace: Bring finished stock to a boil over high heat. Stir in cornstarch and water mixture, whisking constantly. Lower heat and simmer until reduced to 1 quart or until liquid is thick enough to coat the back of a spoon. Stir occasionally as demi-glace cools to keep it from separating.

Oven-Baked Free-Range Chicken With Maple Pecan Crust and Pan Sauce, Roasted Garlic Potatoes and Cranberry-Orange Relish in Sweet Potato Cups

2 3-pound free-range chickens or fryers
Salt to taste
The Mansion on Turtle Creek Pepper Mixture, to taste
2 tablespoons vegetable oil
1 cup finely ground pecans
1 tablespoon Dijon mustard
1 tablespoon pure maple syrup
1 tablespoon reserved chicken grease
1 lightly beaten egg white
2 tablespoons brandy
1 1/2 cups Brown Veal Demi-glace
Roasted Garlic Potatoes
Cranberry-Orange Relish in Sweet Potato Cups

Preheat oven to 400 degrees. Remove wings from chickens. Starting at keel bone, run the tip of a knife between breast meat and bone back to the thigh so that boneless breast and thigh meat separate in one piece. Leave skin on. Cutting from underside, remove thigh and leg bones. Repeat for other bird so that you have 4 boneless half chickens.

Season chickens with salt and pepper mixture. Heat oil in an ovenproof saute pan large enough to hold chicken halves in a single layer. Saute chicken, skin side down, for about 5 minutes or until a light brown crust has formed, being careful not to burn.

Turn halves skin side up and place sauté pan in preheated 400-degree oven. Roast the birds for 8 minutes, then remove from oven. Pour off grease, reserving 1 tablespoon.

Combine pecans, mustard, maple syrup, reserved chicken grease, egg white and salt to taste.

Spoon mixture over each bird. Using the back of a spoon, cover skin with a thin coating. Return pan to oven for about 8 minutes or until chicken is crispy and juices run clear.

Remove from oven. Place chicken on a warm platter. Pour excess fat from sauté pan. Over high heat, deglaze pan with brandy. Cook just until aroma of alcohol burns off. Stir in demi-glace. Reduce heat and simmer for 5 minutes. Cover the bottom of each of four hot dinner plates with pan sauce. Carefully place one chicken half on each. Do not break crust. Using a pastry bag with a large star tip, pipe 2 swirls of Roasted Garlic Potatoes on each side of the chicken, forming small mounds. (If pastry bag is not available, make small mounds with a rounded tablespoon.) Garnish the plates with Cranberry-Orange Relish in Sweet Potato Cups. Serve immediately.

Roasted Garlic Potatoes

2 pounds baking potatoes, peeled and cubed
1 tablespoon peanut oil
8 whole cloves garlic, peeled
Leaves from 1 small bunch fresh thyme (3 or 4 sprigs), minced
1/4 cup heavy cream
Juice of 1 lemon
3 tablespoons unsalted butter
Salt to taste


Preheat oven to 350 degrees. In a medium saucepan, cover potatoes with cold water and bring to a boil. Cook for about 20 minutes or until soft. Drain and place in large bowl of an electric mixer. In a small ovenproof sauté pan, heat oil and lightly brown whole garlic cloves over medium heat. Place pan with garlic in preheated 350-degree oven and roast for about 12 minutes or until garlic is soft. Turn garlic occasionally and do not burn. Place garlic in a blender or food processor with thyme, cream, and lemon juice. Blend until smooth. Beat potatoes with electric mixer. Add roasted garlic mixture and beat until smooth. Add butter and season taste with salt. Keep warm.

Cranberry-Orange Relish in Sweet Potato Cups

1 cup cranberries
Zest and sections of 1 orange, pith removed and seeded

Zest of 1 small lemon
2 teaspoons grated fresh ginger
2 teaspoons chopped fresh cilantro
Pure maple syrup to taste
5 cups peanut oil
4 very thin raw sweet potato rounds, about 3 inches in diameter
4 small fresh mint leaves

Using fine die of a food grinder, grind cranberries, orange zest and sections, lemon zest, ginger and cilantro into a small bowl (or process finely in a food processor). Add maple syrup to taste and mix well. Cover and set aside. Preheat oil to 350 degrees in a small deep fryer. Fit a sweet potato round into a 2-ounce ladle. Insert a 1-ounce ladle into the 2-ounce ladle so the sweet potato forms a cup shape. Submerge both ladles in hot oil and cook sweet potato for about 1 minute. Do not brown. Remove from oil. Carefully separate the 1-ounce ladle from the larger one and remove sweet potato cup onto paper towel to drain. Repeat to make 4 cups. Fill each cup with cranberry-orange relish and place a mint leaf on top.

Advance preparation:

1. Relish may be prepared up to one day ahead and refrigerated, tightly covered. Serve at room temperature.
2. Potatoes may be prepared up to 1 hour before serving and kept warm.
3. Sweet potato cups may be fried just before roasting chicken.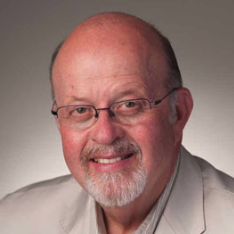 Latest posts by Don Bingham
(see all)