30 Sep 2021

Dinner at the mansion

By Don Bingham

While perusing through hundreds of books in our cookbook collection, I was amazed at how many came from various governors' mansions throughout the United States. In our tenure of serving in state government, Nancy and I were guests in 10 governors' mansions for wonderful meals and conferences, while serving at the pleasure of the governor and first lady of Arkansas.
The gatherings of all mansion administrators and first ladies' assistants were hosted in various states. Each state took the opportunity to display their strengths and state offerings in the tourism industry, and we were there to enjoy think tanks, to learn how to serve our governor and first lady and to learn the trends in hospitality. The mansion staff, as host, would prepare three sumptuous meals a day with the conference lasting three to four days.
Because the majority of the governors and their families lived in the mansion, we would all stay in a local hotel and be bused to the home (often by police escort) for dinners, tours, meetings, and networking. Most administrators would offer the very height of elegance on the opening night dinner, with formal reception, seated multi-course dinners (usually featuring the entre of the state, such as lobster in Maine), and entertainment ranging from string quartets to local personalities. Ice sculptures and florals were everywhere.
When this service-oriented collection of state employees would be invited to Washington, D.C., or to the annual National Governors Association meetings, the group would be treated as royalty.
The mansions were all historic and beautifully appointed with treasures from decades of rich and colorful history. Among our favorites would be The Blaire House in Augusta, Maine, and the mansions in Oklahoma, Colorado, Mississippi, Indiana, Alabama, and of course, Arkansas.
Many of the governors and first ladies would present their assistants and administrators a copy of their Governor's Mansion Cookbook — these books are ones we cherish among our vast collection.
Arkansas hosted the administrator's and first lady's conference several times during our 10-year tenure with Gov. Mike Huckabee and first lady Janet Huckabee. It goes without saying, the color of Arkansas hospitality was the driving energy with each seminar!
Two delicious and healthy recipes are printed for your enjoyment!
Chocolate and Peanut Gelato Pie
Crust
1 1/2 cups sugar-free chocolate cookie crumbs
3/4 cup of peanuts, ground
2 tablespoons sugar substitute • 3 tablespoons butter, melted
Combine cookie crumbs, peanuts, and sugar substitute. Add melted butter and stir. Press into a 9-inch pie plate. Bake at 350 for 10 minutes, then cool.
Filling
1/2 gallon fat-free vanilla ice cream, softened
1 cup peanuts
Combine ice cream with peanuts; pour into the crust. Freeze overnight.
Fudge Sauce
1 cup sugar substitute • 1 cup light corn syrup
1/2 cup cocoa • 4 tablespoons butter
1/2 half and half • 1/2 teaspoon vanilla extract
1/8 teaspoon salt
Combine sugar substitute, corn syrup, cocoa butter, and half and half in a saucepan. Bring to a boil. Boil for 3 minutes, stirring constantly. Remove from heat, add vanilla and salt. Cool and drizzle over the pie.
From "The Blaine House" in Augusta, Maine
Maple-Blueberry Granola
Packaged granolas are often loaded with fat and sugar. This version is lower in fat and slightly sweetened. It's a real time-saver if you make it ahead, especially in double batches, as we often do. We use maple and blueberry syrups from the pantry, which are two authentic tastes of Maine. If you don't have blueberry syrup, use all maple instead. The dried blueberries will carry the blueberry flavor.
Dried cherries or raisins will work, as well
Serve this granola with milk or plain yogurt for a hearty breakfast..
3 1/2 cups rolled oats
1 1/2 cups sweetened shredded coconut
1/2 cup unsalted sunflower seeds
1/2 cup whole, raw almonds (unblanched)
1/2 cup wheat germ
1/2 cup packed light brown sugar
2 teaspoons ground cinnamon
1/2 cup Maine maple syrup
1/4 cup Wild Maine blueberry syrup or maple syrup
1/2 cup canola oil
2 tablespoons honey
2 teaspoons vanilla extract
1/2 teaspoon vanilla extract
1/8 teaspoon salt
1 cup dried blueberries (or dried cherries or dark raisins)
Preheat the oven to 300. Combine the oats, coconut, sunflower seeds, almonds, wheat germ, brown sugar, and cinnamon in a large mixing bowl and toss until well-combined. Combine the maple syrup, blueberry syrup, oil, honey, and vanilla in a small mixing bowl and stir until well-blended. Pour over the oat mixture and toss, using two large wooden spoons, until the dry ingredients have absorbed all the liquid. Spread the mixture onto two 11 X 17-inch sheets. If you only have one pan, bake the granola in two batches. Bake for 30 minutes, stirring the granola and reversing the baking sheets, top to bottom, every 5 to 10 minutes. Remove the baking sheets from the oven and sprinkle with blueberries.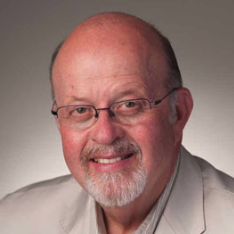 Latest posts by Don Bingham
(see all)