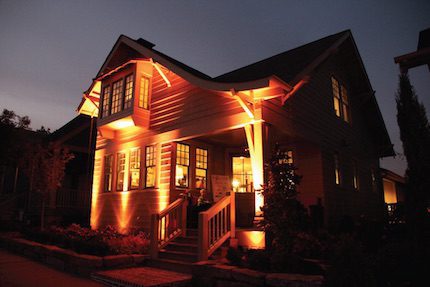 20 Nov

Designer house earns $10,000 for symphony

Organizers of the Conway Symphony Orchestra Guild Designer House celebrated the success of this year's event at the grand finale, with an announcement that $10,000 would be given to the CSO to help keep the music playing.

"It was a real pleasure working alongside so many wonderful people during this year's designer house," said event co-chairman Lindsay Henderson. "From the countless volunteers, talented designers and community supporters, thank you!


"Thank you for investing in the arts and specifically the Conway Symphony Orchestra. We are pleased that with the assistance of so many, designer house was able to contribute $10,000 back to the symphony. It is truly a joy to have been a part of this project."


The home, built by Luke Porter in The Village at Hendrix, was open for tours Oct. 17-25. The event featured a preview party at the Frauenthal Estate hosted by Conway Regional Health System.


"Designers and their teams have donated time and materials over many months to create a show house reflecting diverse styles, and inviting visitors into the charms of a Craftsman bungalow," said designer house co-chair Julie Adkisson when the home opened for tours.


A special event — The Finale — capped off the designer house. Underwritten by Southwestern Energy, it included a tour of the home and an opportunity to meet the designers, with special music by Conway Symphony Orchestra ensembles.


Designers included: Debbie and Tim Goodwin/Equinox Outdoor Concepts; Alicia Gough /Colour Design; Lynne Crafton/Crafton Design; Pam Hueston/Interior Solutions; Heather Rae Cox/High Cotton Design; Beth Robinson; Mary Kordsmeier/Mary Kordsmeier Design; Laure Antonetti/L. Antonetti Design; Jayson Cain/Jayson Cain Interiors; Scott Curtis/Design Central; Donna Benton/WaterHouse Market; Cheryl Watson Hannink/CW Designs; and Missy Quinn/Quinn Interiors.


Special assistance was provided by Tim Morris of Classique Expressions; Jo Ann Huselton of Pictures Et Cetera; Beverly Arnold of Bevy's Custom Draperies, Monogramming and Gifts; and Paula Story of Lumber 1 Home Center.


"This project benefits the exceptional Conway Symphony Orchestra, which not only offers wonderful concert experiences, but also provides educational outreach programs including 'CSO in the Classroom,' children's concerts and interactive encounters with musicians, dancers and storytellers to bring the music to life for young learners," said Lindsay.


Designer house Presenting sponsors were The Village at Hendrix and 501 LIFE.


"The CSO Guild was pleased with the great success of the 2014 Designer House," said Guild president Mary Mosley. "So many successful events and tours of the house were enjoyed by visitors from Conway and throughout Arkansas.