05 Feb 2020

Denton, Hornets aim high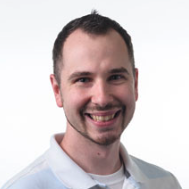 Latest posts by Mark Oliver
(see all)
Ever since Josh Denton first picked up a basketball, the junior shooting guard has always had one goal — to take his game to the next level.
"I've been playing basketball since I was 4 years old," Denton said. "Ever since my dad taught me to play the game, I've loved it. I try to learn from every mistake and work hard to get better every day."
As a junior at Maumelle, Denton is actively focused on his future within the game. 
"I want to go play ball at the next level, continuing to grow in my education as well as in basketball," Denton said. "My ultimate goal is a free education so that I can have a backup plan if anything goes wrong."
Denton was selected to this year's 501 Basketball Team — 41 players representing the best the 501 has to offer both on and off the court. The team is sponsored by Conway Regional Health System, First Security Bank and Conway Orthopedics and Sports Medicine Center. The junior was nominated by his head coach, Michael Shook.
"Last year, Josh started and did a good job shooting the ball," Shook wrote in his nomination. "This year, I expect for him to be a leader, be a scorer, communicate on the court and be an extension of the coaching staff on the court. He is intelligent, has high work ethic and character and is an outstanding young man."
As a team captain for the Hornets this season, the 6-foo-3 180-pound guard is focused not only on improving his own game, but also bringing success to the community he calls home.
"It's been a good season for us, but it's also had its ups and downs," Denton said. "We have lost quite a few close games, which is kind of frustrating. As a captain, I do my best to make sure everyone knows where they need to be. I try to lead by example and be a vocal leader."
This week, Maumelle looks to keep pace as one of the top teams in the Class 5A Central conference with a road trip to White Hall, who is winless in conference play. 
"Friday's game is very important because every game is important," Denton said. "As a team, our goal is to develop as a team and win a state championship. To do that, we need to play together as a team."
Off the court, Denton has all A's and is a member of National Honor Society at Maumelle High School. In his free time, the junior enjoys spending time with family and friends and helping others in his community. 
"I volunteer for anything I can help with," Denton said. "I have volunteered at the little kids camp that Maumelle puts on in the summer."
"Josh helps Maumelle win in many ways," Shook wrote. "He supports the other programs at the school and attends their games, he volunteers at community events and businesses, he stays after practice and comes in on the weekend to encourage his teammates and he helps his teammates and classmates when they are struggling in class."
As Denton continues to prepare for the future, he hopes his story inspires those wishing to do the same.
"Don't stop working and don't let others hold you back," Denton said. "Anything can be accomplished when worked for." 
Maumelle (15-5, 5-2 Class 5A Central) plays at White Hall at 7 p.m. Friday, Feb. 7.