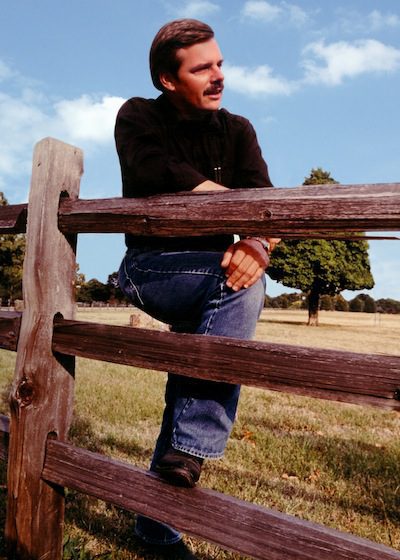 13 Sep

Dedication of Rockefeller statue Saturday

Organizers are planning a day of celebrating and remembering the life of the late Lt. Gov. Winthrop Paul Rockefeller on Saturday, Sept. 17.


At 11 a.m. that day, an 8-foot bronze sculpture of Rockefeller will be dedicated at the Depot Museum in Downtown Morrilton. Sculptors are David and Bree Harris of Royal.
A reception will follow in the Rialto Gallery.

Win Rockefeller was a dedicated family man, a proud Arkansan, a generous philanthropist and an accomplished businessman.

Win spent his early childhood on an Indiana farm with his mother and grandparents. He was educated in New York, Switzerland, England and Texas. As a boy, he spent summers with his father on Petit Jean Mountain, where his love of Arkansas and its people began.

After his father died in 1973 and after he completed the School of Ranch Management at Texas Christian University, Win became the chief executive of Winrock Farms Inc., which was primarily a cattle ranch. Under his leadership, Winrock became a diversified land company with interests in ranching, farming, timber and minerals. Win also had substantial interests in automobile dealerships, commercial and residential real estate developments, resorts and other retail businesses.

Win also gave of his time to a variety of worthwhile groups and organizations, including the Arkansas State Police Commission, the President's Council on Rural America and the national boards of Ducks Unlimited, the Nature Conservancy and the Boy Scouts of America. In all of his charitable work, Win gave his energy and insight, his time and talent, and his heart and soul.

In 2003, Win and his wife, Lisenne, founded The Academy at Riverdale, a school for children with learning differences.

In 1996, Win was elected lieutenant governor in a special election. He was re-elected twice to the same office. During his time in office, Win focused on economic development, education and literacy. He dedicated himself to public service. He was campaigning for the office of governor when he was forced to withdraw for health reasons. He died July 16, 2006.

Win had eight children. Despite the demands placed on his time by politics and business, his first priority was his family. He considered his family to be his true legacy.

For more information about the dedication, please contact Skipper Dixon, chairman of the sculpture committee, at 501.730.3565. The event is sponsored by the Arts Council of Conway County.