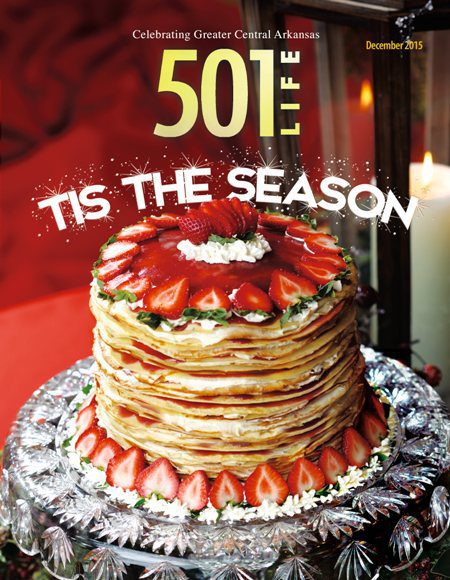 23 Nov 2015

December issue of 501 LIFE to be featured on Channel 4

Posted at 1:06 PMh

in

News

The December "Tis the Season" issue of 501 LIFE will be highlighted on KARK Channel 4 during the 12:30 p.m. show on Tuesday, Nov. 24.


Each month, 501 LIFE publisher and editor Sonja Keith presents information about the current edition.


"501 LIFE is all about Christmas in its December issue which is hitting the streets," said Keith. "This edition has a variety of holiday-related stories that readers will find interesting and informative."


This month's cover features a Christmas Crepe Cake prepared by Chef Dan Darrah at the Arkansas Governor's Mansion.


The main feature highlights some of the special events taking place throughout Central Arkansas in celebration of the holidays. Among the featured events is the Central Arkansas Firefighters Boot Drive, which kicks off on Friday, Nov. 27. Billie Carter, one of the organizers of the event, will be joining Keith for the KARK segment.


"The boot drive has been near and dear to our hearts at 501 LIFE," Keith said. "We are happy to lend a helping hand in encouraging support for this great project that helps needy children and families in Faulkner County who otherwise would be without at Christmas."


In addition to the live KARK broadcast, the 501 LIFE segment can be seen on the station's website – arkansasmatters.com.